VP of Inclusion & Diversity offers guidance for struggling HR leaders, DEI practitioners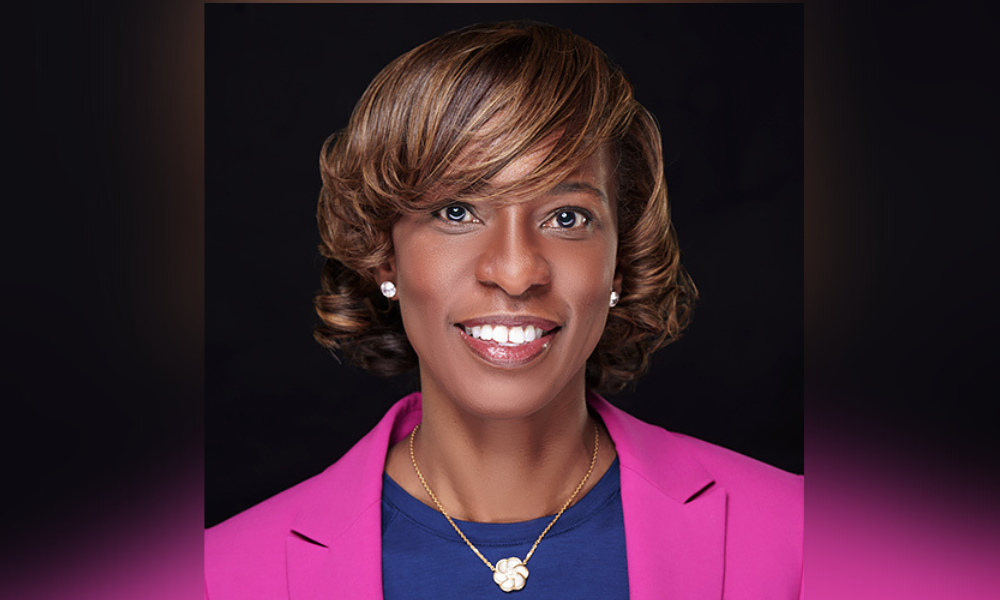 Don't ask Monica Jackson how you can improve your diversity, equity and inclusion (DEI) strategy.
Instead, ask her what you should stop doing. That's the key takeaway from a panel discussion on elevating diversity and inclusion at the Workhuman Live conference in Atlanta.
"You can't take exactly what someone else is doing, put it in your organization and think it will work," said the vice president of inclusion and diversity at Eaton, a power management company with global headquarters in Ireland and a secondary administrative center in Beachwood, OH.
"Stop just doing stuff," Jackson added. "You're not really focusing on your own culture and diagnosing your own issues. You can learn what others are doing, but you have to figure out what challenges you're trying to solve for your own company."
Read more: Netflix inclusion guru: 'To be neutral is to be complicit'
A 25-year veteran of the HR industry, Jackson has worked in senior leadership positions at Proctor & Gamble, GE Aviation, NBC Universal and other major companies in the United States. In her current role at Eaton, she's been instrumental in developing the company's DEI strategy, which is tied to the overall business strategy, as well as the company's people strategy. Jackson says there are three high-level pillars when it comes to DEI: organization capability, inclusive culture and integrated talent strategy.
Organizational capability centers on how to build capability through processes and people, focusing on learning, development and upskilling. In order to foster an inclusive culture, you have to inspire employee engagement. And as part of the integrated talent strategy, Jackson partners with the total rewards and talent acquisition teams to evaluate how equitable processes and practices are.
"I've experienced some level of inequity," Jackson said. "That's why I'm passionate about how we can make systems more equitable and mitigate bias. I'm focused on how we fix the system rather than the people."
Jackson and her team rely upon internal data to gain insights on where improvements can be made. Unfortunately, there's plenty of similar information available for HR leaders, but their hands are often tied. While many companies in the U.S. have made DEI commitments since the racial protests in the summer of 2020, few have yet to make meaningful progress, according to the 2022 Workplace DEI Report by Culture Amp, a platform that helps companies improve employee engagement, retention and performance.
Read more: Culture Amp Review
The platform is used by more than 5,000 organizations, including Nasdaq, Oracle and McDonald's, with more than 25 million employees. California tech heavyweights AirBnB, Salesforce and Slack also rely upon Culture Amp.
In the company's survey of HR leaders and DEI practitioners, 81% reported that they believe that DEI initiatives are beneficial to their organizations. However, only 34% of respondents reported having enough resources to support their DEI initiatives.
While half of surveyed companies reported having a DEI mission statement, only 49% have a strategic diversity plan in place. Furthermore, only 40% of organizations are conducting DEI-specific surveys, research shows. That's disappointing because to make progress on representation, companies need to collect more data on the demographics and experience of their workforce. Once that data is collected, HR leaders and DEI practitioners should share it throughout the company to help drive leader awareness and action and provide accountability to employees.
"Nudges are so important," Jackson said. "I need our HR leaders to coach our other leaders to be better. This is coaching in the moment."
Despite Culture Amp's report, not all of Corporate America has let calls for DEI improvement fall on deaf ears. Starting from the top, some changes have come to fruition, according to a recent analysis by ISS Corporate Solutions, which advises companies on corporate governance, executive compensation and social issues.
Directors who are Black, Asian, Hispanic, Middle Eastern or another non-White ethnic group now occupy 4,500 board seats among companies in the Russell 3000 Stock Index, 25% more than at the end of 2020 and almost 50% more than at the end of 2019, ISS reported. That means directors from under-represented groups occupy 17% of all board seats, up from 14% in 2020. Furthermore, women represent 27% of all directors, up from 24% in 2020.
In 2021, Black directors were appointed to fill 535 board seats, bringing their total to 1,919, according to ISS Corporate Solutions. An increase of nearly 40% compared to last year, Black people now represent 7.4% of directorships among companies in the Russell 3000 Stock Index. However, other under-represented groups haven't fared as well. For example, the number of Hispanics on boards has increased by 15%, but they represent only 3% of total directorships.
"Nobody is competing in DEI," Jackson said. "Everybody is sharing their successes and failures."