Chief Diversity Officer talks expanded role, where to source diverse talent, goals for 2023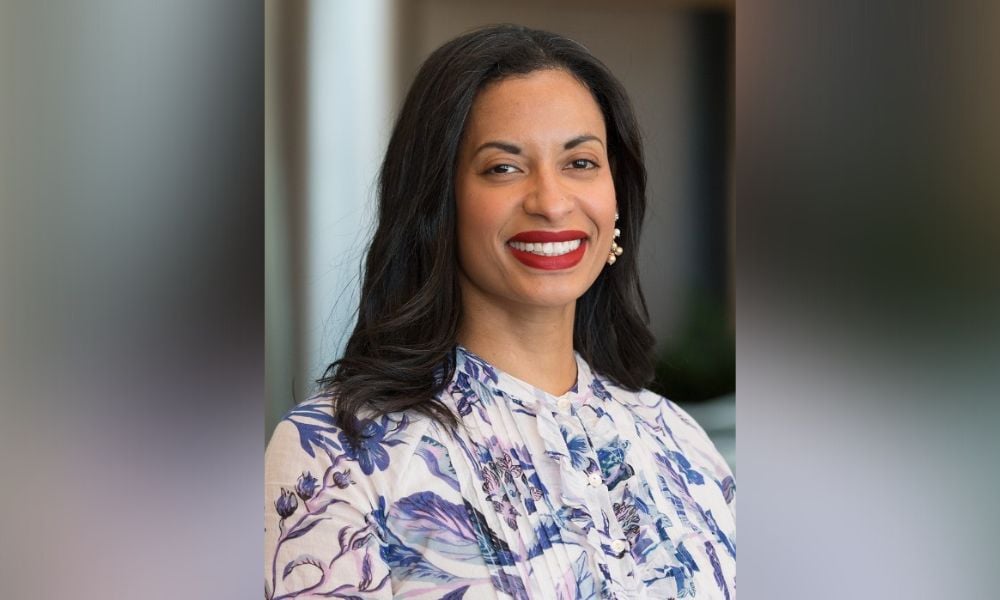 As companies look to slash budgets ahead of an anticipated recession, there's a fear that diversity, equity and inclusion (DEI) commitments could fall to the wayside.
Not at Goldman Sachs, though. The Wall Street powerhouse has announced internally that Chief Diversity Officer Megan Hogan will be assuming additional responsibilities to include oversight of the company's global talent function, HRD America has learned. Along with the diversity and inclusion team, she will now lead the learning and engagement, people science, performance management and talent mobility teams, overseeing about 85 employees.
"What's great about this role is that we're demonstrating we're not putting DEI on the backburner," Hogan told HRD. "If anything, we're pushing it even more to the forefront by thinking about this integrated talent strategy and operating model. Having a sometimes-siloed organization can quite frankly lead to a lack of efficiencies. With this organizational structure change, it makes it a lot more cohesive for me to head all those functional areas to make sure DEI is integrated across the board, which is really important if DEI is a business imperative for the firm."
Goldman Sachs' Global Head of Human Capital Management Jac Arthur adds, "In her expanded role, Megan will prioritize development and growth strategies for our people, with a continued emphasis on strengthening our leadership pipeline and ensuring our teams reflect the diversity of our clients and communities."
Since taking over as chief diversity officer in April 2021, Hogan has driven inclusive culture initiatives and efforts related to the development, retention and advancement of diverse professionals. Through its One Million Black Women initiative, the New York City-based financial giant has committed $10 billion in direct investment capital and $100 million in philanthropic capital over the next decade to address the gender and racial biases that Black women have faced for generations, which have been exacerbated by the COVID-19 pandemic.
Goldman Sachs has also significantly expanded its diversity recruiting team to add more women, Black and Latino professionals to its workforce. "Talent has no limit, but opportunity does," Hogan says. "We've been very thoughtful with building connectivity with all kinds of schools, such as Historically Black Colleges and Universities (HCBUs) and Hispanic-serving institutions, not only in terms of on-campus engagement, but also by building credibility with students and faculty by bringing them to Goldman Sachs to understand what we do and see the amazing diverse leadership at our organization."
Hogan also credits the firm's partnership with the City University of New York (CUNY) school system, which is centered on first-generation students and Pell Grant recipients, who traditionally display exceptional financial need. Of course, not everyone can afford higher education, even with scholarships and financial aid. Hogan says that's why Goldman Sachs is shifting its recruiting strategy from prioritizing candidates with four-year degrees.
"We're focusing on experience, not just pedigree," Hogan says. "We're really focused on how we look at credentials to look at work experience as an opportunity to bring talent into the firm. It's another way to enforce that we're looking for diversity of perspective, experience and nationality."
Preparing for 2023, Hogan is "super focused" on advancing allyship at the firm. Allyship is "when a person of privilege works in solidarity and partnership with a marginalized group of people to help take down the systems that challenge that group's basic rights, equal access and ability to thrive in our society," according to Nicole Asong Nfonoyim-Hara, director of the diversity programs at Mayo Clinic.
In November, Goldman Sachs hosted its inaugural Allyship Conference, which concentrated on three pillars: everyone deserves an ally, everyone can be an ally and that allyship is a core tenet of being a great leader and colleague. "It's all about how we build inclusion and belonging and how we build awareness and empathy for people across diverse backgrounds and perspectives, so people can feel tightly knit into the firm because they can show up as their authentic selves," Hogan says.
Despite Goldman Sachs considering more layoffs and cutting investment banker bonuses, Hogan maintains that the company will remain steadfast in its DEI efforts.
"Just like every other company, we're facing challenges of the market environment and inflation, but we're singularly focused on differentiating ourselves as a company," Hogan says. "The leadership is very focused on making sure DEI is still a priority. Otherwise, we fall behind and lose our competitive advantage. To remain competitive in a very challenging environment and in, quite frankly, a war for talent, integrating DEI into your HR strategy and ethos is going to be more important than ever."