Streaming giant's VP of Inclusion Strategy urges HR leaders to actively fight against racism and bias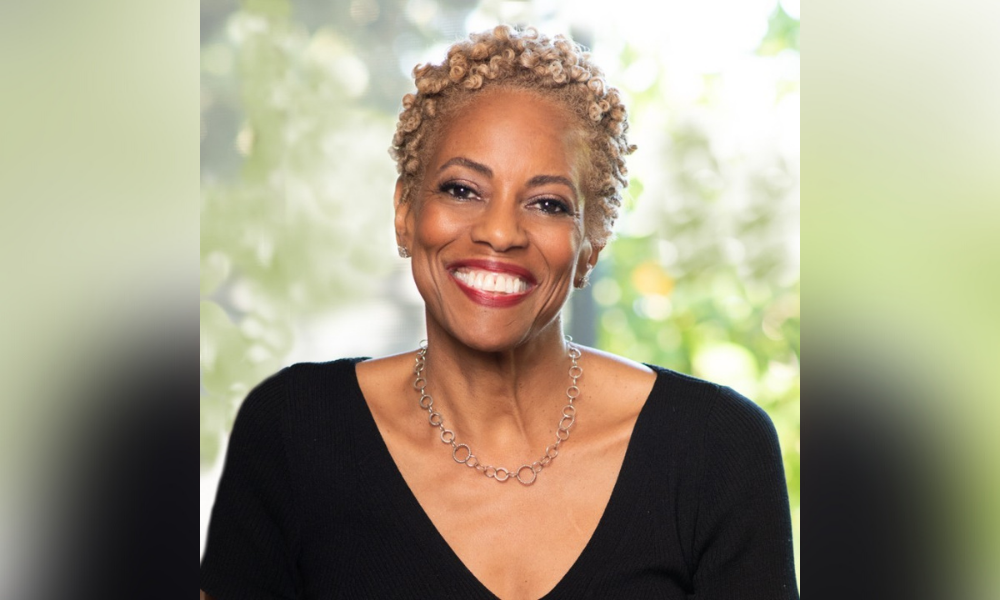 Everyone at the Workhuman Live conference in Atlanta was still reeling from the Buffalo supermarket massacre just days before. The racist hate crime left 13 people shot (11 were Black, 10 of which were killed), rocking the country to its core just a couple weeks before the anniversary of George Floyd's murder.
"When these things happen, do we talk about them? Do we reach out, call our friends? As leaders, do we check in with our teams?"
Vernā Myers, vice president of inclusion strategy at Netflix, asked those questions during a panel of diversity, equity and inclusion (DEI) pioneers inside the Georgia World Congress Center.
"The Buffalo thing was a little destabilizing," Myers confessed. "I'm deeply saddened and a little more on guard. I'm mostly guarding my heart and optimism because I can't afford to allow it to take me off the path we all need to be on, which is to not be distracted by hate, animus and violence and instead believing there's a better world we all must be committed to."
Read more: Bernice A. King: 'It's irresponsible to leave people in their hatred'
Even though it's been two years of Corporate America banging the drum of DEI, a lot more work needs to be done. Myers has heard many stories of Black business professionals still feeling isolated, especially during times of tragedy such as this most recent mass shooting. Even though companies are preaching inclusion, many employees, particularly those Black, Indigenous and People of Color (BIPOC), view the efforts as merely performative.
"To be neutral is to be complicit," Myers said. "If you're not doing something, racism is on automatic. It's true for all the isms. There's a spectrum of response to racism: racists, people who are actively anti-basis out there trying to make a difference and then most people are in the middle. They're not actively biased, but they're not changing anything and therefore we can't win. We can't get rid of racism unless everybody does what they can to move toward an anti-bias stance."
Although HR departments across the country have been creating ways to foster a more inclusive company culture, there's only so much they can do with their hands tied. Only 34% of HR leaders and DEI practitioners report having enough resources to support their DEI initiatives, according to the 2022 Workplace DEI Report by Culture Amp. While half of surveyed companies reported having a DEI mission statement, only 49% have a strategic diversity plan in place.
"If everyone was doing something, it would get done," Myers says. "I hear people in the workplace say something like 'he's just a lost cause.' There's also a lot of critique against people in my age group, you know, 'he's just a baby boomer, you know how they are.' Well, we don't get to say who can transform. What's given to us is that each and every human being deserves dignity and matters. The worst thing we've learned from white supremacy is to value different people differently and the disposability of human beings. If the pandemic taught us anything, we breathe the same air."
Myers also addressed the concept of allyship, which has been another popular trend in companies since the racial protests in the summer of 2020. At Netflix, ally is an acronym for Advocate (and amplify), Listen, Learn and Yield. That last one drew a powerful reaction from fellow panelists.
"You got to have some skin in the game," Myers said. "If you don't have anything to lose, you're probably not quite being an ally. You're actually using your influence, power and leverage you can bring from your privileged state to offset what is dramatically making a difference. It's the barriers preventing marginalized groups from showing up. Remove what's been unfair and you'll be surprised by what you've been missing."
Coincidentally, the same morning that Myers participated in the panel, her employer released its updated corporate culture memo. There's been a new section added: "Artistic Expression," which explains that the Los Gatos, CA-based company will not "censor specific artists or voices" even if employees consider the content "harmful." Furthermore, the section ends with "If you'd find it hard to support our content breadth, Netflix may not be the best place for you."
That section has been added in response to the controversy over Dave Chappelle's "The Closer" standup special, which critics claimed included transphobic and homophobic language. Employees staged a massive walkout in protest after Co-CEO Ted Sarandos defended the company's decision to keep the special on the streaming service.