President of Ukraine joined the Yale CEO Summit on Wednesday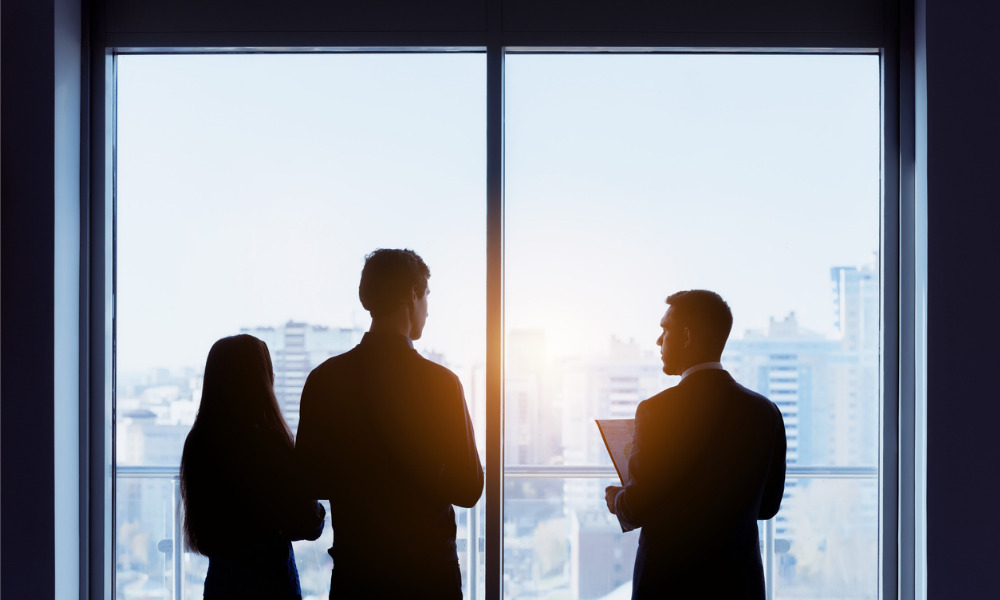 Ukrainian President Volodymyr Zelenskyy has urged all remaining companies in Russia to leave the country and set up operations in Ukraine as a result of the ongoing war.
Zelenskyy joined the Yale CEO Summit on Wednesday for an interactive session, which included global leaders in business, politics and philanthropy. A few of the high-profile attendees were Carlyle non-exec Co-Chairman David Rubenstein, Citigroup CEO Jane Frazer, Pfizer CEO Albert Bourla, IBM CEO Arvind Krishna, Liberty Media CEO Greg Maffei, Alcoa CEO Klaus Kleinfeld and Jared Kushner, former senior advisor (and current son-in-law) to President Donald Trump, CNBC reported.
"I'd like companies to consider not only the option of leaving Russia, but also finding their place in the Ukrainian economy," Zelenskyy told U.S. business leaders via video conference. "This would be a powerful sign of support.
Read more: 'We want the world to know how proud we are of our army'
Additionally, Zelenskyy encouraged CEOs to not pay Russian taxes "because this money is used to finance Russia's war machine." "Russia has violated international laws and our sovereignty," Zelenskyy said. He added that "it doesn't abide by laws of businesses, which means that they're going to dictate their own terms to you as well. Can you really do business with Russia now?"
Since Russia's invasion of Ukraine in late February, many American companies have ceased business operations in the former's country. Microsoft is the latest, announcing on Wednesday that it will "significantly scale down" its Russian operations in response to a bleaker economic forecast stemming from the war. The tech giant will still honor its contracts in the country, Bloomberg reported, but more than 400 employees will be impacted by the reduction.
Of course, it's not the only tech firm to scale back in Russia. On Tuesday, IBM announced it's now winding down its operations after suspending them in March. In April, SAP said that it would exit the country entirely. Meanwhile, Apple and Amazon have limited some or all of their sales in Russia.
Last month, Nike decided to not renew its agreement with its largest franchisee in Russia, the Vedomosti (a daily newspaper published in Moscow) reported. The head of Inventive Retail Group (IRG), which operates Nike-branded stores in Russia through its subsidiary Up And Run, said the company was no longer supplying goods to the country. "As supplies of goods run out, IRG will be forced to close all of its shops under this brand," Vedomosti quoted IRG President Tikhon Smykov as saying in a letter to employees.
"As you can see from our shops, deliveries have stopped and goods are in short supply," an IRG spokesperson told Reuters. "In the current realities we can't continue to support the operation of mono-branded Nike stores and will be forced to close them."
In March, the sportswear manufacturer said it would temporarily suspend operations at all its Nike-owned and -operated stores in Russia in response to the war and has said that those still open are operated by independent partners.
Previously, Starbucks announced it would no longer have a brand presence in the market. Employees in the country, which number about 2,000, will get paid for six more months and Starbucks will also help them look for new jobs. As of March, Starbucks had 130 Russian locations, all owned and operated by a partner. The coffee juggernaut entered the country in 2007.
The move follows a similar one by McDonald's. The fast-food giant has also vowed to pull out of Russia, having already temporarily closed 850 outlets in March. The Chicago-based company claimed that the decision came down to the "humanitarian crisis" and "unpredictable operating environment" amid the ongoing conflict.
McDonalds added that one of its main priorities now was looking to ensure their 62,000 employees in Russia will continue to be paid and supported until any sale was completed. "The humanitarian crisis caused by the war in Ukraine, and the precipitating unpredictable operating environment, have led McDonald's to conclude that continued ownership of the business in Russia is no longer tenable, nor is it consistent with McDonald's values," the company said in a statement.
"McDonald's priorities include seeking to ensure the employees of McDonald's Russia continue to be paid until the close of any transaction and that employees have future employment with any potential buyer." McDonald's has operated in Russia for over 30 years, opening its first outlet in Moscow in 1990.