California CEO shares strategies for recruitment, DEI, effective leadership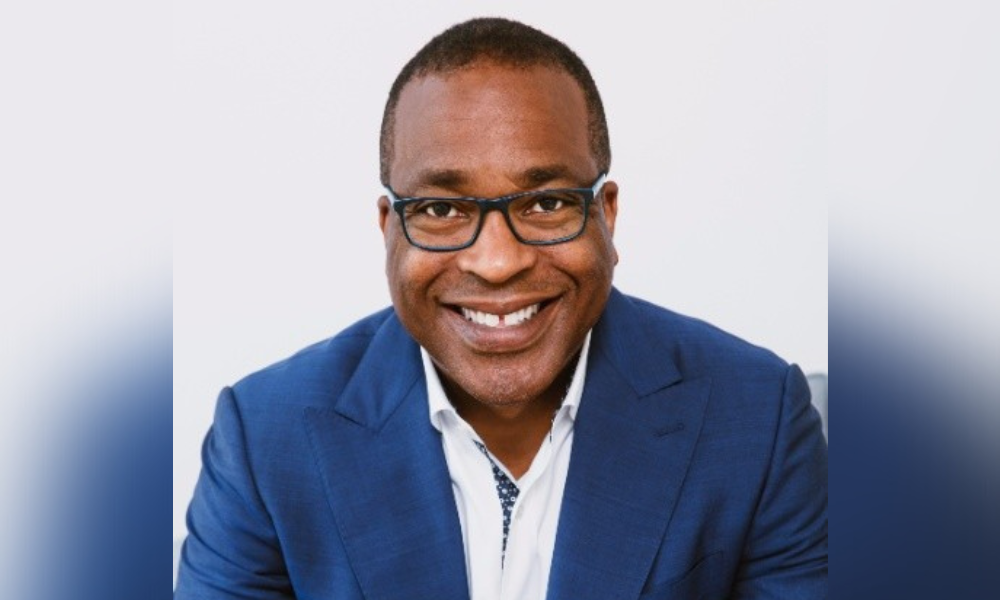 Every HR leader strives to make their company a great place to work, and Michael C. Bush runs the organization that certifies and celebrates those employers.
Headquartered in Oakland, CA, Great Place to Work has been surveying more than 100 million employees around the world on company culture for 30 years. The data is then used to recognize companies through several esteemed lists, such as the World's Best Workplaces and the 100 Best Companies to Work For, which is published annually in Fortune. In 2022, three California companies cracked the latter's top 10: Salesforce, NVIDIA Corporation and Cisco, which topped the list.
"Employees found out who they were working for, for real, during the COVID-19 pandemic," said Michael C. Bush, CEO of Great Place to Work, during an interview at a recent HR conference in New York City. "Meanwhile, employers learned they can trust their employees. Some were feeding their kid on the side of the bed while on some Zoom or web call conducting business. That's how much they cared for their job while they were suffering."
And those employers who didn't appreciate their employees' efforts felt the wrath of the Great Resignation. Since the beginning of 2021, more than 89 million Americans have quit their job, according to the Bureau of Labor Statistics. Prompted by the pandemic to re-evaluate their priorities in life, employees have been heading for greener pastures, demanding higher salaries, better working conditions, improved work-life balance and more opportunities to advance their career. As a result, the scales have tipped in favor of labor, with many employers having to bend over backward to attract and retain talent.
"Companies think if I post a job opening and say we're interested in underrepresented people, those people will come," Bush said. "Well, people are looking for more. Employers through their messaging need to communicate why diversity, equity, inclusion (DEI) and belonging makes a difference. Employees are looking for evidence this belief exists in the company and they're also looking for a way to get matched with a company free of bias and assumptions."
While many members of Corporate America have pledged DEI commitments since the racial protests in the summer of 2020, actions speak louder than mission statements. In fact, just over two-thirds (68%) of employers have a formal DEI policy or program, according to The State of Social in ESG, a report published by Argyle and ESG Global Advisors last month.
The survey results only get more startling: 60% of companies say they educate employees on DEI and 53% say they conduct surveys to measure workplace inclusion. Less than half (41%) set diversity targets for boards and only a third set diversity targets for senior management. Meanwhile, a mere 21% utilize third-party assessments of their DEI practices.
"Technology will do what, unfortunately, human beings can't," Bush said. "Some people are being treated better than others. That's not good for employees or the overall business. If you can be more inclusive in getting great talent, that's a great opportunity. If you can find people and connect their purpose to the purpose of the organization, tech can help equity in terms of pay. There will also be equity of opportunity – people want to join a company where they see themselves moving up the ladder."
In order to navigate the complexity of the workplace in 2023, Bush urges employers to rely upon their people leaders. They're in-tune with what their employees need and want, and they understand the importance of pivoting at a moment's notice. After all, if there's anything we've learned from the pandemic, it's that HR certainly deserves a seat at the table.
"If you don't listen, you're not going to talk to people in a way that inspires them and that links their job to purpose," Bush said. "You can't develop them because you don't know who you're talking to. You don't know how to reward and recognize them in a way that means something to them."
While appeasing your workforce is crucial during this highly competitive talent market, HR leaders must remember to anchor their decisions in customer outcomes. "Employees are so focused on getting more flexibility, but we also have to think about what the customer needs," Bush said. "Companies have learned to make things better for their employees, and now employees need to think about how does that increased flexibility for me help the customer."