Los Angeles-based promotional products distributor has been aggressively acquiring accounts during the pandemic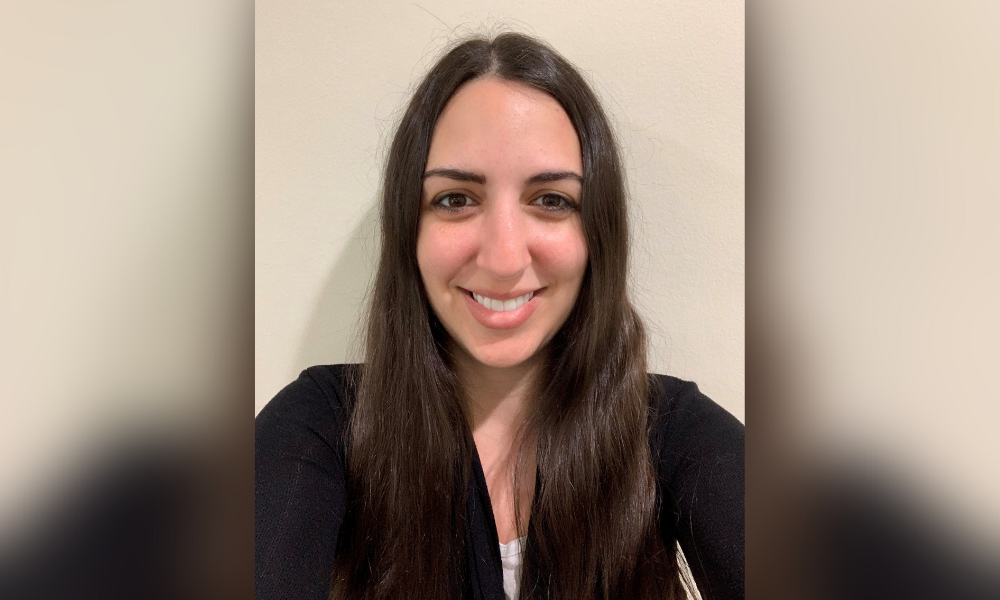 Los Angeles-based BAMKO, one of the largest promotional products distributors in the world, acquired Tempe, AZ-based Sutter's Mill Specialties, Inc. at the end of 2021.
BAMKO executives said the deal would expand the company's warehousing and distribution footprint and add expertise and physical infrastructure to increase in-house production and decoration capabilities, the Advertising Specialty Institute (ASI) reported.
Based on Sutter's Mill clients, which include household name brands like Pepsi, John Deere, Hilton Hotels & Resorts and more, the acquisition is expected to significantly boost BAMKO's North American revenue, which was reported to be $193.9 million in 2020.
While all of the above will certainly benefit the company, it also means a lot more work on Stephanie Bass' plate.
On paper, she's BAMKO's director of global human resources. In reality, she's a Jill of all trades, handling onboarding, recruiting, payroll, strategic planning, performance reviews, you name it. Aside from administering benefits, which is managed by BAMKO's parent firm Superior Group of Companies, Bass serves as the go-to for the international organization's 500 employees. In addition, the company's HR managers in China and India, as well as a HR coordinator in the United States, all report to her.
"Getting us through the past two years has been my proudest achievement," Bass told HRD. "If nothing else, it was the time for HR to shine and be the driving force to make sure your employees and staff were taken care of and supported. We got through that without layoffs or having to eliminate anyone. Our employees appreciated HR being a constant resource for peace and stability during a time of so much unknown."
Read more: Could California ever pass 'right-to-disconnect' law?
Perhaps the Los Angeles native's success can be attributed to having HR in her blood. Her grandmother and mother both worked in the field – the latter for an entertainment firm on the West Coast. After hearing her mom's horror stories, though, Bass tried to avoid the entertainment industry, pursuing a bachelor's degree in communications at the University of Maryland.
Bass always wanted to work with people; it just wasn't until college that she realized HR was her calling. After graduation, she joined New York City-based investment management firm Balestra Capital before moving back home to LA, where she spent nearly three years working in HR for advertising agencies, such as 72andSunny and BBH LA.
At the dawn of 2017, an opportunity to work for BAMKO came from a familiar face. Her predecessor was moving to San Diego and had to vacate the role. Coincidentally, she was trained by Bass' mom at a previous job and had stayed in close contact over the years. When she mentioned that she was looking for someone to replace her, Bass' mom knew exactly who to call.
"I was getting burnt out on the ad life," Bass says. "There are a lot of long hours, nights and weekends expected when working in an ad agency. I wasn't looking for that at that point in my life. I still wanted to be somewhere with a creative flair, having a voice and influencing decisions that impact the greater population, but I also wanted to have an element of work/life balance."
Of course, work/life balance has been difficult to achieve during the COVID-19 pandemic. With employees transitioning from the office to working from home, the line between your professional and personal life has been blurrier than ever. American workers across the board saw heightened rates of burnout in 2021, with 79% of employees experiencing work-related stress, according to the American Psychological Association's 2021 Work and Wellbeing Survey.
Work has also intensified since the pandemic began, Bass says. "A lot of competitors haven't made it through, so we've acquired a lot of new, really amazing accounts. With that, comes additional workload and longer hours, making it harder to justify turning off when you're at home. We're feeling that burnout now more than ever," she says.
Relying upon its extensive global sourcing network, BAMKO has thrived during the pandemic due to diving into personal protective equipment (PPE) earlier than most. Providing face masks, hand sanitizer and other equipment when customers couldn't secure them anywhere else played a big part in the firm's 78.5% revenue gain in 2020, which was the most of any Top 40 distributor in the promo industry, ASI reported.
In addition, BAMKO has capitalized on opportunities with the biggest brands across every major business vertical. Coca-Cola, Twitter, Tesla, Hulu and many more work with the company to create branded merchandise.
Bass says that 2022 will be another year of growth for the company.
"My main focus is to grow sustainably and never lose sight about what makes us special," Bass says. "In terms of revenue and employee population, I want to grow in a way where everyone who has been with us for so long sees this as potential for them and a platform for them to get to that next level and be personally and professionally challenged."