'It's never been more critical' to invest in training and development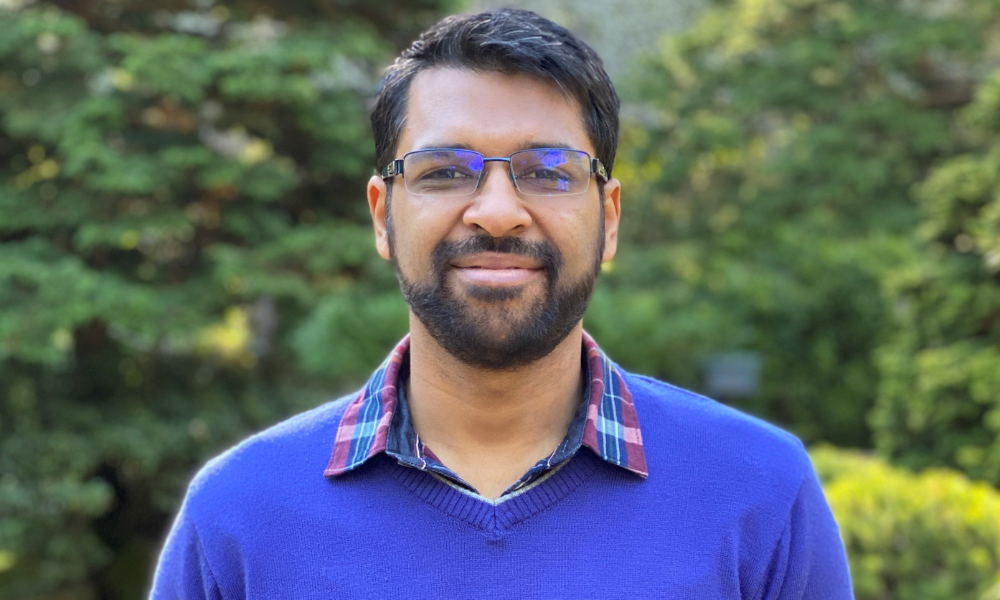 Web3, the next version of the internet, is coming and you don't want your company to be left behind.
The new horizon hosts decentralized apps that run on blockchain technology and include all the buzzwords you've heard your kids use, like cryptocurrency, non-fungible token (NFT) and the Metaverse. There's been an explosion of Web3-based hackathons – events where people come together to solve unique problems – in 2022, perhaps none bigger than the Web3athon, sponsored by nearly 20 blockchain firms and hosted by HackerEarth, a San Francisco-based technical skill assessment platform.
"Our goal is to make recruiting more skill-driven, unbiased and objective," Sachin Gupta, CEO of HackerEarth, told HRD. "There are a lot of smart people out there not getting the visibility and access because they don't have the credentials to stand out."
Read more: Most hiring methods 'fairly superficial and certainly outdated'
More than 1000 companies across the globe, including Amazon, Wells Fargo and PayPal, use HackerEarth to improve the quality of their engineering hires and reduce the time spent by recruiters on screening candidates. The company has also built a thriving community of nearly 5 million developers who participate in hackathons and coding challenges to compete and assess their skills.
By focusing on a skills-first hiring process, HackerEarth is an option for companies striving to improve their diversity, equity and inclusion (DEI). "Rather than looking at where you come from or where you studied or your ethnicity, we look at your skills," Gupta says. "We put applicants through a skills test and structured interviews to see whether they're a good fit."
Instead of the traditional free-flowing conversation between hiring manager or HR leader and job candidate, a structured interview is a systematic approach where you ask the same predetermined questions to all candidates in the same order and then rate them with a standardized scoring system. HackerEarth relies upon the same hiring process for its own employee base, of which 35% are female, according to Gupta.
"We've completely gone away from a university-focused approach," Gupta says. "Now it doesn't matter what school you've gone to or what companies you've worked at, as long as you can apply the skills we need during the assessment. We also have a strict policy of not giving access to PII (personal identifiable information) to hiring managers to ensure the elimination of bias."
As part of DEI commitments, as well as an effort to replenish the empty talent pool during the Great Resignation, more than a dozen of the world's largest employers agree that bias is a major issue when it comes to algorithms for recruitment, prospecting and hiring purposes. Last year, the Data & Trust Alliance formed to focus on responsible data and artificial intelligence (AI) practices. Members include Walmart, Meta (formerly known as Facebook), IBM, American Express, CVS Health, General Motors, Humana, Mastercard, Nielsen, Nike, Under Armour, Deloitte and Diveplane.
The Alliance has adopted criteria to mitigate data and algorithmic bias in human resources and workforce decisions, including recruiting, compensation and employee development. Safeguards include 55 questions in 13 categories that can be adapted by companies to evaluate vendors on criteria, including training data and model design, bias testing methods, bias remediation, transparency, accountability and AI ethics and diversity commitments.
For companies preparing to capitalize on Web3, recruiting from outside traditional channels is even more important. "We have to be mindful that we're not sitting on swaths of talent already familiar with this technology," Gupta says. "As the tech evolves, you have to create a talent ecosystem around it. There will be early adopters who want to be part of this movement and you don't even need to attract them – they'll come find you because that's what they're passionate about."
As for the rest of the potential employee base, Gupta suggests identifying communities where people excited about Web3 may be naturally congregating. For example, gaming is popular in the Metaverse, so you target that avenue. Hackathons are another effective way to discover talent you can nurture.
"When it comes to investing in training and development, it's never been more critical than it is right now," Gupta says. "The skillsets people need are changing at a fast pace. You have to identify what are the skillsets that you as an organization need to fulfill your growth ambitions for the next five to 10 years and proactively invest in training people. When it comes to new technologies, you can't really get talent externally all the time, so you should be willing to invest in your people."