Leaders are frequently forced to be the bearer of bad news – is there a 'good way' to deliver them?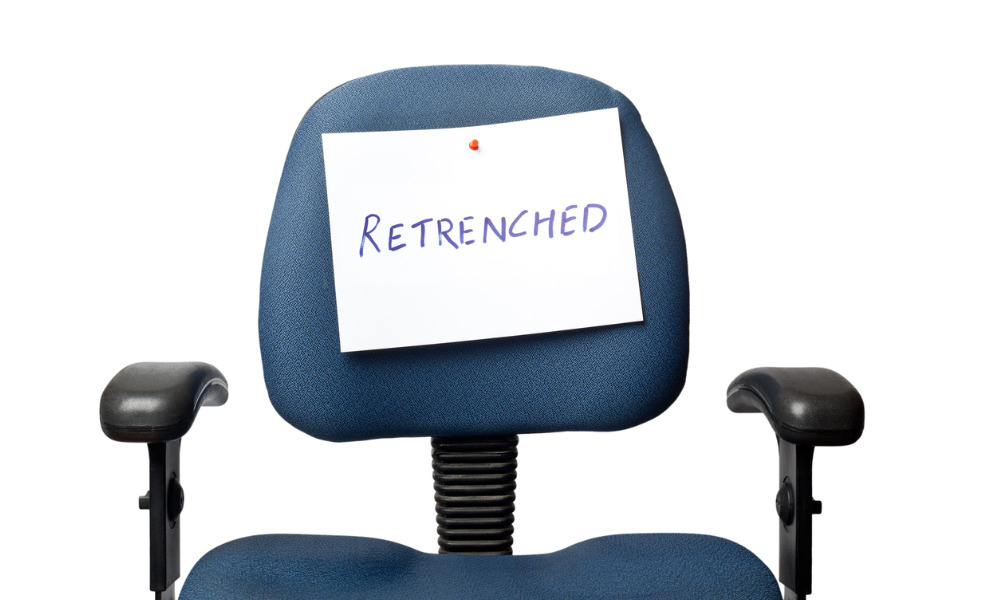 As the COVID-19 global health and economic crisis batters on, retrenchments will be par for the course. How can leaders deliver difficult news during such unaccommodating times?
According to the latest data from the International Labour Organisation (ILO), 68% of the global workforce are affected by mandatory workplace closures. Although there are no exact figures, some may have the privilege of working from home, while others are simply biding the time till lockdowns are lifted.
However, not being able to go to work has aggravated the financial status of many businesses, as the worldwide economy faces a "sudden stop". ILO found that approximately 47 million employers, representing some 54% of all employers worldwide, are operating businesses in the hardest-hit sectors.
While leaders have done their best to manage the unprecedented crisis, retrenchments, although a last resort, have been inevitable for some organisations – especially those in hard-hit consumer-facing industries, such as tourism and hospitality, transport, retail and F&B.
So how do you deliver devastating news when everyone's stuck at home? It was tough enough being the bearer of bad news in pre-pandemic times, but probably many times worse now. HRD finds out if there's a decent way to carry out the unenviable duty.
READ MORE: HR's role in a recession
The Airbnb experience
By now, we've all seen the news about the 25% global layoffs at Airbnb and read CEO Brian Chesky's accompanying employee memo.
Chesky adopted the 'overcommunicate' approach to impressive effect. His message detailed the entire process management took – from deciding whether to retrench staff, to figuring out who goes and who stays, and even publishing their guiding principles for the retrenchment exercise.
Some key principles included:
Prioritise one on one communication for those impacted
Wait to communicate any decisions until all details are landed – "transparency of only partial information can make matters worse"
His tone remained empathetic throughout while his content showcased a sense of transparency and decisiveness. He also assured all affected employees that Airbnb will "take care of those that are leaving".
While he nailed the memo, Airbnb's follow-through in terms of job support has been laudable. He set out a goal to "connect teammates leaving Airbnb with new job opportunities" using several tools – most of which are up and running, and currently accessible.
For instance, Airbnb launched a talent directory in the form of a public-facing website that allows "departing employees" to have profiles, resumes and work samples made available for potential employers.
Additionally, a portion of their recruitment team was tasked to become the "alumni placement team", helping support ex-staff find their next job.
They also allowed all ex-staff to keep their Apple laptops as Chesky acknowledged that "a computer is an important tool to find new work".
Unsurprisingly, many outsiders rated the Airbnb experience at least four out of five stars.
READ MORE: 'The success of a layoff depends on the surviving staff'
Uber's bumpy ride
Meanwhile, another review-based service provider found themselves going viral for all the wrong reasons. The Daily Mail recently leaked a video of Uber's handling of mass layoffs.
According to the report and video seen by HRD, Ruffin Chaveleau, head of customer service at Uber, retrenched over 3,500 employees over a 'live' three-minute Zoom call. Chaveleau was visibly affected and teary during the call, passing the call over to an HR representative mid-way to explain practical next steps for staff.
"Right now, the rides business is down by more than half due to COVID-19," she said on the call. "With trip volume down, the difficult and unfortunate reality is there is not enough work for many frontline customer support employees.
"As a result, we are eliminating 3,500 frontline customer support roles. Your role is impacted and today will be your last working day with Uber. You will remain on payroll until the date noticed in your severance package."
Chaveleau acknowledged the heavy emotional impact of the call, implying that today's unfortunate 'new normal' has only made the difficult news even harder to deliver and receive.
"I know that this is incredibly hard to hear," she said. "No one wants to be on a call like this. With everyone remote and a change at this magnitude, we've had to do this in a way that allowed us to tell you as quickly as possible so that you did not hear it in the rumour mill.
"I also wanted to deliver this news personally and take a brief moment to thank you for your contributions to Uber. I know that this is a lot to take in.
"I know that you are all feeling many emotions right now. This decision was an incredibly difficult one to make as we know how many lives are affected. We're going to do everything we can to support you."
The HR representative made a brief appearance to inform laid off staff that a follow-up email with provide instructions on things like their severance package, outplacement services and further details.
HR also made clear that they should forward the information to their personal email address as they "will be cutting off system access [to internal systems] shortly, within one hour from this webinar".
READ MORE: How crisis will define your employer brand
While handled in a very odd manner, the retrenchment exercise did follow CEO Dara Khosrowshahi's employee memo a few days earlier, which explained Uber's cost-cutting measures.
The CEO said they will layoff 3,700 support and recruitment staff, or 14% of the workforce, while he forgo his base salary for the rest of the year, reported CNBC.
"We are looking at many scenarios and at each and every cost, both variable and fixed, across the company," he wrote. "We want to be smart, to move fast, to retain as many of our great people as we can, and treat everyone with dignity, support and respect.
"Days like this are brutal. I am truly sorry that we are doing this, just as I know that we have to do this. And while it's easier said than done, we have to keep our heads down and keep executing, because that – and nothing less – is what will keep Uber going and get us to the other side."
READ MORE: 5 tips to help you lead and experiment during a crisis
How leaders can deliver bad news
While there are many ways to manage such a difficult predicament, Fong Tuan Chen, country HR & general affairs director at Samsung Electronics shared insights into a more responsible approach than mass cuts in times of crisis.
"Is there even a good way to deliver bad news?" said Chen. "Particularly when it involves people's jobs and their livelihoods. Letting someone go has always been the most difficult thing I do as an HRD.
"En bloc termination is not new but doing it via a 'webinar' is totally next level…but this is simply not for me."
In a LinkedIn post, Chen wrote that times may be tough for everyone but as "the steward of the people", HR leaders have the responsibility to do the following during a crisis:
Protect as many of our people for as long as we can. Cut every other cost but never the people.
Stretch our productivity as far as we can with whatever means possible to save as many jobs as possible.
If all else fails, deliver bad news personally face to face.
"Don't treat people like a commodity – treat them with dignity," he said. "How else do you deliver news of 'a death' if not done respectfully and sympathetically?
"The hallmark of a great organisation is not how much profit it makes, how big its revenue is, how much assets it has, or how great its products are – it is how it treats its people."