Tech giant's HR leader weighs in on the return-to-office crusade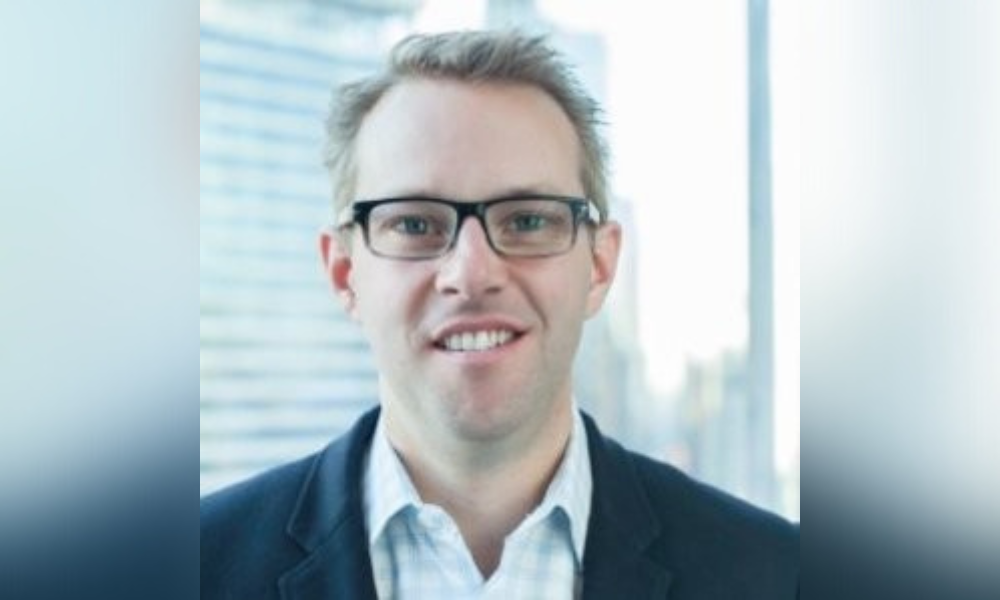 Hybrid work appears to be the "new normal" every pundit preached about during the height of the COVID-19 pandemic.
The trend is likely to continue if American business leaders have their druthers.
More than 90% of senior leaders said they preferred a hybrid or remote working environment versus in-person only, according to a recent study by Zoom and global intelligence firm Morning Consult. When asked where they prefer their employees work, leaders responded with an average of 60% time remote and 40% time in the office. Furthermore, 71% believe hybrid and remote work has had a positive impact on employee happiness.
It's no surprise that the San Jose, CA-based tech firm, which became a household name during the COVID-19 pandemic with sales soaring 326% to $2.6 billion in 2020, has also adopted a hybrid work model.
"Flexibility for our employees is top of mind," Matthew Saxon, chief people officer at Zoom, told HRD. "In our future-of-work model, our employees get to choose their preferred work style. Given the outstanding success of remote work, we're not pressing for office re-openings. Instead, we're gradually integrating it as a part of our hybrid model. We're continuing to learn and adjust as building a great program to bring teams and employees together is incredibly important."
There's been a tug of war all year between company leaders, who want to turn back the clock to 2019 and have employees back in the office on a regular basis, and employees who've enjoyed their newfound freedom of being able to work remotely. Last month, Apple, Comcast and Peloton all required their workers to start coming in at least three days a week.
Meanwhile, Tesla CEO Elon Musk went a step further by instructing employees to return to the office five days a week. The company has been tracking compliance by monitoring ID badge swipes and sending automated emails to employees who haven't showed up 16 days minimum each month, according to verified Tesla employees on Blind.
Musk's edict evokes a "my way or the highway" attitude that's an anachronism in a post-COVID world. After all, flexibility in where, when and how one works has emerged as the top priority during the pandemic. Among those dissatisfied with the amount of flexibility their job affords, 70% said they'd look for a new opportunity, according to Future Forum, a research consortium that polls more than 10,000 knowledge workers around the world every quarter. A former Apple executive already resigned due to the company's return-to-office policy, and that was back in May.
Saxon says leaders want to create an environment that enables productivity, increases team collaboration and helps contribute to a strong company culture. For some organizations, that means hybrid or fully remote work. For others, those goals can only be achieved through in-person work. "It's crucial to test and learn what works for each company and their employees and, from there, adapting where it's needed," Saxon says.
"Listening to our employees is a top priority that leads to mutual trust between our leaders and employers. Talking with our employees on potential plans and the complexities of decisions, and then listening to their feedback is one way we develop this deeper trust. Ensuring clear transparency with return-to-office policies and hearing what employees prefer must be top-of-mind."
Saxon says Zoom is developing a strong engagement program with its people experience team that brings employees from across the organization together. For example, the company is "playing with the idea" of having entire departments come together throughout the year for curated events, leveraging the talent and organizational development team to assist in building strong, lasting in-person connections.
To support this, Saxon says Zoom is also looking at reimagining some of its existing spaces as event spaces. Additionally, the company has remodeled workspaces by reducing and reusing furniture to boost productivity and connections.
"Navigating the hybrid model is not one size fits all," Saxon says. "The first step in fostering a strong workplace is to take the time to really think through what you want to achieve and then engage your employees in how you might achieve that. Explain why you are exploring one path versus others, how long you will leave it to allow time for everyone to trial the new approach and how you will measure success. Putting extra effort into asking questions signals to employees that their time is valuable and their opinion matters."
"In a hybrid environment, employees need to feel that they can trust leaders with their well-being, while in turn, employers must trust their employees are performing when remote," Saxon adds. "Having the right technology that supports both is vital in fostering relationships in a hybrid environment."