Even greater than cost containment and boosting employee engagement, says San Francisco-based HR tech firm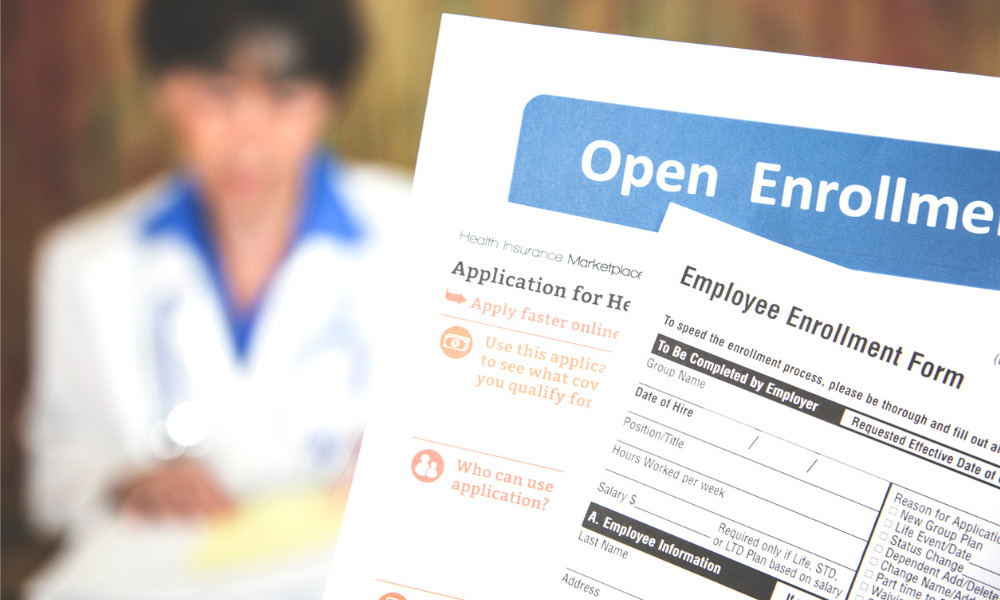 Employee health and wellbeing is top of mind for the majority of employers when it comes to benefits priorities going into 2023.
That's according to the just-released 2022 Open Enrollment Readiness Report by Ease, a San Francisco-based HR tech firm. Other top priorities include cost containment of health care prices (40%), improving employee satisfaction and engagement (38%) and leveraging benefits to attract talent and reduce turnover (23%).
"Inflation, an uncertain economy and the ongoing churn from the Great Resignation have placed benefits offerings squarely at the forefront of talent attraction and retention strategies," David Reid, co-founder and CEO of Ease, said in a press release. "The hybrid workforce has also driven the benefits administration industry to innovate in order to better support remote benefits elections and general support of the remote workforce."
Read more: 8 trending employee benefits and perks in 2022
Surveying more than 1,700 employers, insurance brokers and agencies throughout the United States, the report found that 75% of agencies predict needing to provide more insurance options to their groups this upcoming open enrollment season, with worksite benefits (42%), health insurance (33%) and mental health benefits (32%) topping the list.
In 2022, 81% of agencies changed the way they do business, an increase of 7% from last year, according to the report. As businesses adopt shorter workweeks and maintain flexible work policies, 42% of agencies moved their operations to a remote structure. This shift has also led to higher expectations from employers – 94% believe consultation, innovation and ongoing management from their broker is needed year-round, not only during open enrollment.
While 74% of employers believe that benefits administration technology is of higher or equal priority going into this year's open enrollment, only 31% report currently using such a technology solution. Employers noted better cost-estimating tools for employees (32%), personalized employee engagement materials (30%), and easy enrollment technology (22%) as the top three areas insurance brokers should support.
Meanwhile, 97% of agencies believe technology will play a role in open enrollment, but only 47% are extremely confident they have the necessary tools and software needed to digitally serve clients this year. As automated enrollment processes become mainstream, fewer than 2% of agencies expect to avoid technological solutions this open enrollment season.
"Employers and employees alike demand a personalized and one-touch experience when it comes to managing benefits, and that has a direct impact on the ability to win and keep customers," Reid said. "This year's survey findings highlight the importance of customer service in an increasingly digital world and provide insights for agencies as they look to exceed expectations during this open enrollment season."
Recruitment and retention have remained a massive hurdle for HR leaders throughout the Great Resignation, in which companies across the U.S. are experiencing historic turnover. In June, 4.2 million Americans quit their jobs, according to the U.S. Bureau of Labor Statistics, down slightly from 4.3 million in May, which declined only a hair from April, March and February. That means nearly 80 million Americans have fled their positions over the past year.
Prompted by the pandemic to re-evaluate their priorities in life, employees have been heading for greener pastures, demanding higher salaries, better working conditions, improved work-life balance and more opportunities to advance their career. As a result, the scales have tipped in favor of labor, with employers having to bend over backward to attract and retain talent. To combat the nationwide staffing shortage and compete for talent, employers have had to increase their compensation and benefits packages beyond the traditional health care, dental, vision and 401(k) offers.