VP of People at San Francisco firm reveals what she looks for when hiring a fellow HR leader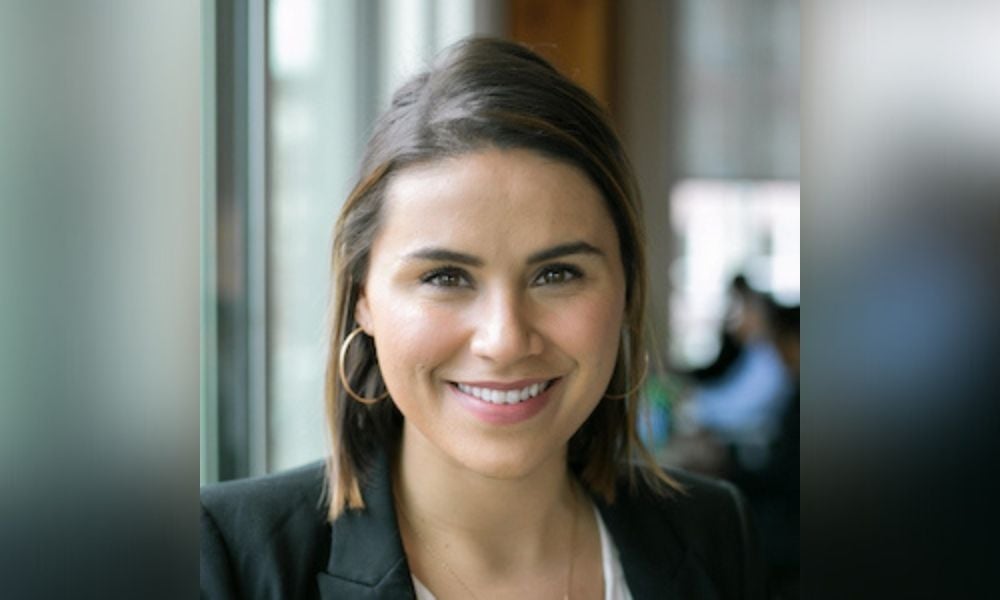 The talent market is hotter than ever, and nobody knows that more than HR leaders. That's why they've been making some big moves over the past few weeks.
High-profile brands like Etsy and Scholastic have created CHRO and chief people officer positions, recruiting industry veterans for the roles. Major players in various fields, such as Borgata and Allstate, have also named new HR leaders. Even Zoom's decorated HR guru Lynne Oldham jumped to fintech firm Stash.
More than three quarters of HR professionals hoping to change their employer said they're looking for better compensation and benefits, according to the latest edition of LinkedIn's Workforce Confidence Index. Meanwhile, 62% of HR job seekers say they want new opportunities that align better with their interests and values.
But what do their potential new bosses want out of them?
Read more: How to build competitive benefits packages
Tessa Schneider has plenty of experience hiring fellow HR pros for various positions. Throughout her 10-year career, the California native has helped tech firms like Carta and Sonos expand their people teams. Now she'll be doing it again at Amino Health, a San Francisco-based health care guidance platform provider.
"Hiring a people leader is one of my favorite things to do," Schneider, vice president of people at Amino, told HRD. "It's where I'm going to have the greatest impact as a leader. Growing your team also helps you grow your perspectives, which helps you meet the demands of a diverse employee base."
To fill the people leader role at Amino, Schneider is on the hunt for HR pros who have explored all subsets of the industry. Comparing the different verticals to languages, she wants someone who's fluent in compensation, organizational coaching, employee relations, etc. "I look for really well-rounded people," Schneider says. "People who are curious about learning all of the facets of the people experience and haven't stuck to just one lane. There's certainly a time to hire a master of a craft, but right now I'm looking for someone with a super diversified background of the space."
If they have broadened their horizons, they're most likely "super hungry," another characteristic that she looks for. Schneider wants someone who has demonstrated that they've seen opportunities and capitalized on them or tried to solve challenges that nobody else was working on. "I'm looking for instances where you went above and beyond because there was a need and you were willing to put yourself out there," she says.
The last major attribute that she's looking for is someone with a growth mindset. That's crucial for two reasons: Amino has been rapidly growing (the company has doubled in size since Schneider joined in February 2021) and the responsibilities of a people leader are constantly evolving. Look no further than the past two years, when the COVID-19 pandemic forced HR leaders to become infectious disease experts and legal scholars.
"I'm looking for someone who's self-aware, someone who knows where they're strong and where they need to grow and will need help," Schneider says.
It's the kind of introspection that Amino CEO David Vivero required of Schneider during her job interview: "Where will you need support from day one?"
According to Schneider, she has specialized in various aspects of the HR experience throughout her career, such as strategy, operations, communications and analytics. But recruiting is out of her wheelhouse, so she's relied upon Anne Taylor, recruiting leader at Amino, to help during the hiring process. Along the same lines, employee relations was uncharted territory for her, so she knew she'd need a super strong, yet empathetic legal partner.
And when it comes to compensation, she considers herself "conversationally fluent."
"I knew it would be critical to have a consultant to help me do advanced compensation analyses," Schneider says. "This year, we did a full market audit for every single person at Amino. I was able to marry my approach with someone who could actually crunch the numbers and show me where everybody was being paid relative to the market."
That's vital information during the Great Resignation, in which companies across the United States are experiencing historic turnover. More than 50 million Americans have quit their job over the past year, according to the U.S. Bureau of Labor Statistics. As a result, employers are increasing their compensation and benefits packages to remain competitive in the labor market.