After quintupling Zoom's employee base, Lynne Oldham has been recruited to work her magic at a fast-growing fintech firm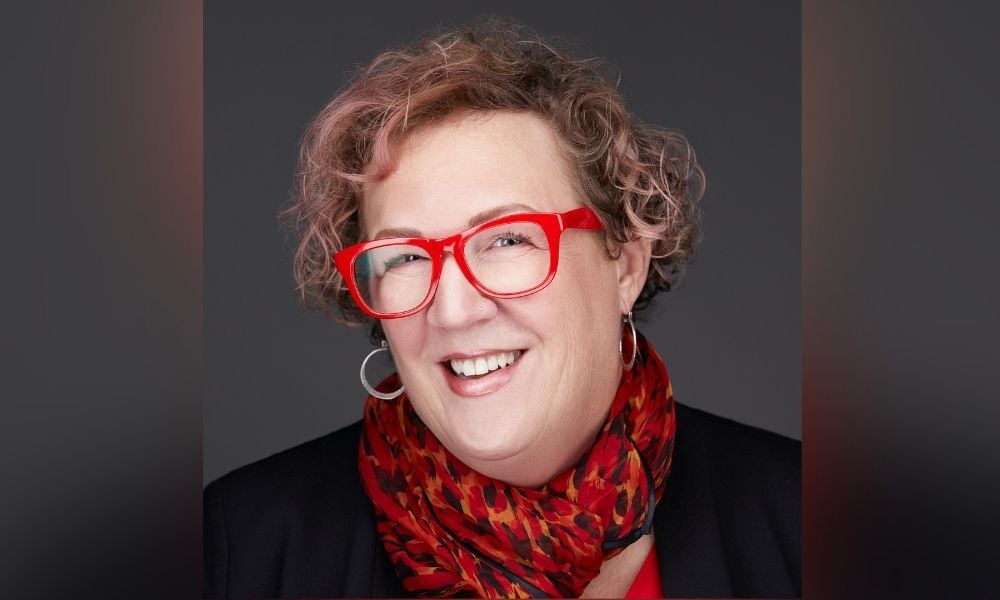 Stash, one of the fastest-growing financial technology companies in the United States, has announced that Lynne Oldham has joined as chief people officer and a member of the executive team.
Oldham spent the past three years at Zoom, where she quintupled the employee base, contributed to the highest employee engagement scores on record and helped the San Jose, CA-based tech firm meet unprecedented demand as revenue surged to $4 billion.
The Long Island native also brought Zoom to and through its IPO and most of the COVID-19 pandemic. "There were months we were hiring and onboarding between 200 and 300 employees," Oldham told HRD. "I built a tremendous people team and function to support the growth, from talent development, talent acquisition, total rewards and DEI. It's been a great ride, and I put the foundation, framework and team in place to carry on."
In February, Oldham announced on LinkedIn that it was a difficult decision to leave Zoom, but that she believes both organizations and individuals are "invigorated by new challenges and new talent." A nearly 25-year veteran in the HR field, she has been recognized for her efforts in promoting diversity, equity and inclusion (DEI) and personal wellness, including being anointed as a HRD Top 100 Global HR Leader, Top 25 Chief Human Resources Officer by N2 and the Stanford Graduate School of Business and 2021 HR Innovator by Business Insider.
Considered a "unicorn" for having experience in many different industries, the decorated HR leader has previously worked for Castrol, Driscoll's, Televerde, Human Capital Dynamics and European bank BNP Paribas.
Read more: Ergotron CEO: Give employees 'flexibility and autonomy'
Starting this week, she has returned to the finance field with Stash, a subscription platform that currently empowers more than six million Americans to invest and build wealth. Stash's plans – starting at just $1 a month – provide access to a suite of products focusing on investing, banking, education and advice. Last year, the company, which has offices in New York City and London, launched Stash Smart Portfolios, set-it-and-forget-it managed accounts with crypto exposure
"When I heard what their mission is all about, it really excited me," Oldham says. "When I was young, we didn't have a lot of money. Investing and money weren't things my family instilled in us. When you think about the wealth gap in the United States, it just keeps getting bigger over the last 40 years. The top 1% owns 50% of the country's stocks, bonds and mutual funds. Stash helps the people who aren't able to get access to the things they need to grow their nest eggs, and that speaks to me."
When Oldham joined Zoom, she was employee No. 1,384. As of the company's most recent quarter, there are now close to 7,000 employees. Her track record of "high-velocity hiring" is one of the main reasons that Stash pursued her, according to co-founder and CEO Brandon Krieg. Founded in 2015, the company plans to double in size yet again, quickly surpassing 500 employees around the U.S. and the United Kingdom. Last year, the fintech firm announced a $125 million Series G led by Eldridge and this year, the company is poised to surpass $100 million in annualized recurring revenue.
"As an HR leader, I need to fully comprehend the business I've landed in," Oldham says. "What are the strategic objectives and goals? Who does what? How do we make money? I need to understand the entire equation and it's not going to come overnight. I don't come with a formula or a set of tools I've previously used. I'm thoughtful about what works and what fits in the culture, and that's dependent on what I find out in these first few months."
Stash's "people-first" culture also appealed to Oldham. Last year, the company instituted its flexible, hybrid working model: every Stash employee has a choice in where they work, whether that's full-time in either office, full-time remote or telecommuting. The company doesn't require formal schedules for employees and won't mandate that they have to work in an office for a fixed number of days. The model is based on ongoing feedback surveys and dedicated employee focus groups from the beginning of the pandemic.
As a major proponent of hybrid work, Oldham will be lending her expertise to build on the company's model, ensuring it's "world-class and consistent" with Stash's value of prioritizing people.
"I look for leaders that put their proverbially money where their mouth is," Oldham says. "Employees today are looking for the opportunity to create an environment where they best produce and thrive. The company thrives when employees thrive, so why not let them choose the best way to work?"