How internships, apprenticeships and mentorships can assist companies during the Great Resignation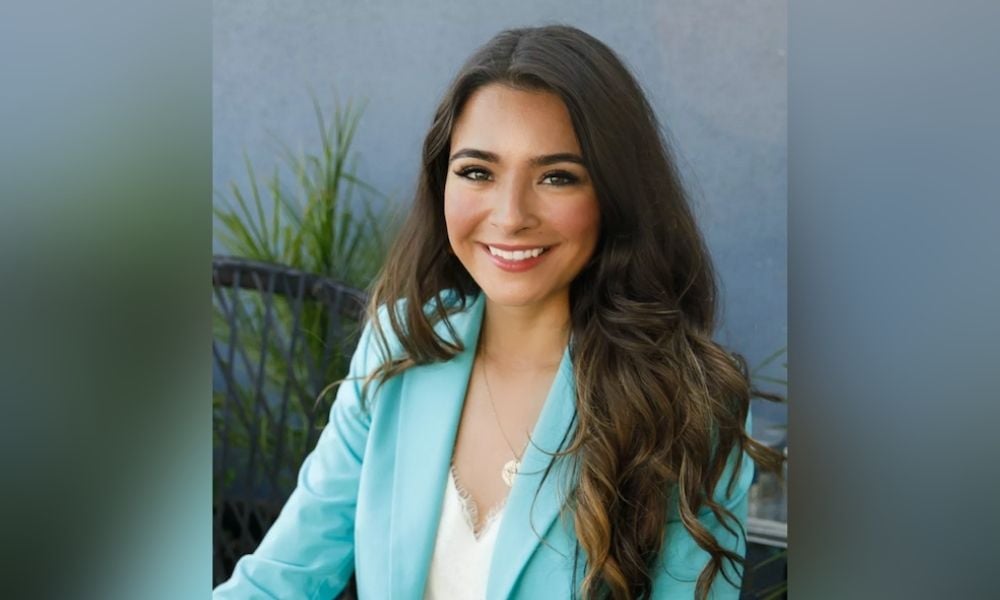 Employee retention is the biggest issue facing HR leaders during the Great Resignation, in which a historic number of Americans are leaving their jobs.
San Francisco-based startup Symba has identified solutions for combatting the massive turnover, such as investing in company culture and establishing workforce development programs.
"People are going to leave and migrate, that's how they increase their salary and expand their network," Ahva Sadeghi, co-founder and CEO of Symba, told HRD. "Employers need to build talent pools and put processes in place to upscale and rescale very quickly."
Sadeghi, a first-generation Iranian-American woman, was one of the first remote interns with the US Department of State. Working in the Human Rights Bureau, she completed a civil rights fellowship with the late Congressman John Lewis. Partnering with Nikita Gupta, Symba's chief technology officer, she launched the company in 2017 as an action project to create equitable access in the workforce.
The tech firm helps businesses adapt to the future of work, adopting remote operations, investing in the next generation of talent and committing to diversity, equity and inclusion (DEI). Organizations powered by Symba include heavy hitters like ViacomCBS and Menlo Park, CA-based Robinhood. This year, the company hopes to reach over 25,000 users on its platform and plans doubling its team to reach more customers not only in the United States, but around the world.
"DEI is our core mission and it's a top priority for organizations in 2022," says Sadeghi, who was named to Forbes 30 Under 30 in Enterprise Technology in 2020. "DEI used to be part of the corporate social responsibility strategy, but now companies are waking up and realizing this is a business objective that's going to change the bottom line. How you attract the right people to join your team is how your company will ultimately win."
Attracting the right talent has never been more challenging than in this tight labor market. A record 4.5 million American workers quit in November, up from 4.2 million in October, according to the Bureau of Labor Statistics. The previous record was in September with 4.4 million employees leaving (3% of the nation's workforce). Essential workers, in particular, have been leaving their positions for greener pastures, demanding more money, better working conditions and increased mobility.
Read more: Health and wellness fuels employee engagement, says GuineaPig co-founder
Sadeghi argues that internships, apprenticeships and mentorships are invaluable ways to not only properly vet prospective hires, but also keep long-term employees engaged. According to the National Association of Colleges and Employers (NACE), internal interns who are hired full-time have higher retention rates compared to external interns and never interns.
After one year, internal interns are 16% more likely to be retained than external interns and 32% more likely to be retained than new hires who lack internship experience, according to NACE's 2021 Internship & Co-op Survey Report. After five years, internal interns are 9% more likely to be retained than external interns and 15% more likely to be retained than those with no internship experience.
Furthermore, companies with formal mentorship programs increased intra-organizational relationships and collaboration by 37%, and when companies offer mentorship programs, employee engagement and retention increase by 50%, according to a study by the Association for Talent Development.
As part of these programs, apprentices learn coding, marketing and other skills applicable for a 21st century workplace. Sadeghi has even seen programs that help moms transition back to the workforce. "It's important to support your employees throughout their career and personal journey," she says. "Not only do internships and apprenticeships provide the benefit of recruiting great candidates, but mentors feel like they're giving back to their organization and their community."
In addition to focusing on workforce development, companies need to cultivate a nourishing culture. For example, Symba matches its team members with external mentors and offers professional coaching. Assisting in the transition to remote work or even a hybrid model, the company gives employees stipends to pay for internet and health benefits while they work from home. To make sure workers are happy, the company sends out surveys on a monthly basis. Responses are anonymous, so employees can feel confident speaking about what they want and need.
Investing in your culture and offering a plethora of benefits isn't an immediate solution to the nationwide talent shortage, Sadeghi says. Instead, it's a long-term strategy for long-term retention.
"Employees are at the heart of the success of a company," Sadeghi says. "You have to understand the needs of your employees. For larger organizations, that might mean bringing in consultants who are HR experts. They'll understand how to improve flexibility within jobs, enable hybrid work schedules and examine your PTO policy to ensure more opportunities are available. If your competitors are winning recruitment, look at what their benefits package is and figure out how to replicate that."