Swedish startup allows companies to promote fitness and exercise through classes via Slack and Microsoft Teams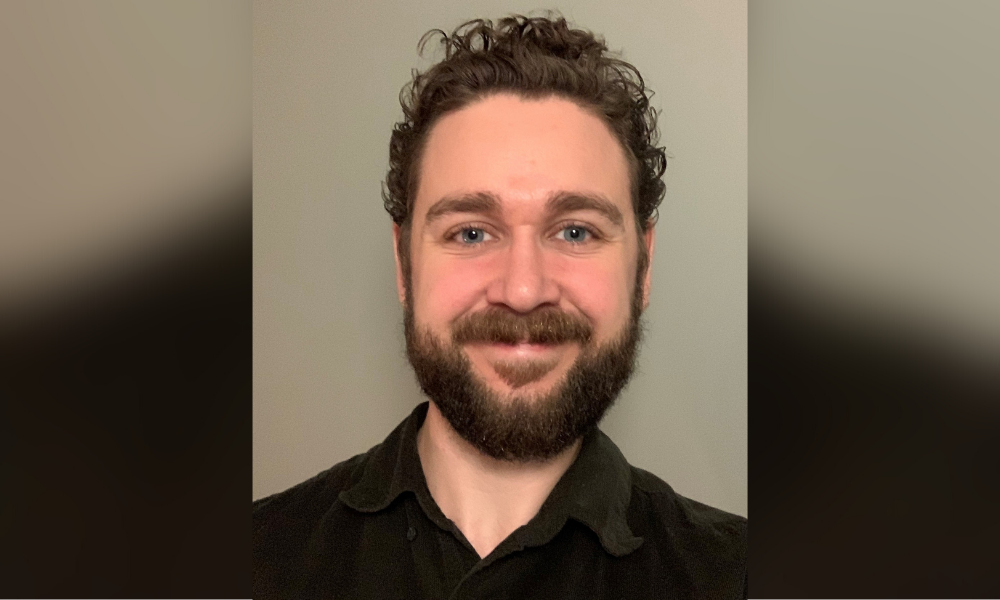 After feasting on sweets and eggnog over the holidays, it's an American tradition to vow to get healthier in the new year.
In 2021, the most popular New Year's resolutions were to exercise more, lose weight and improve diet, according to YouGov, a global public opinion and data company. Of course, it's also tradition to ditch your goal by February. Only 35% of Americans say they kept their resolutions in 2020, YouGov reported.
GuineaPig aims to change that. The Swedish company helps companies promote healthy habits with live and on-demand classes via Slack and Microsoft Teams. Clients include international brands, such as 99designs, an Australia-based graphic design service with an office in Oakland, CA. The app's activities consist of cardio and strength workouts, yoga, meditation and mindfulness breaks and other practices to improve your wellbeing. No equipment is needed, except perhaps an office chair.
"We try to make it as approachable as possible," Elias Svensson, co-founder of GuineaPig, told HRD. "The bulk of our users wouldn't typically do these exercises without us."
In 2018, Svensson and co-founder Anton Bolmstedt Svanqvist launched the startup as part of a course during their respective master's programs at Chalmers University of Technology in Gothenburg, Sweden. Both passionate about health and wellness (Svanqvist is "something of a bodybuilder"), the duo decided to keep the company running after graduation. They raised around $500,000 from Chalmers Ventures, the investing arm of the university.
Read more: HR leaders must be ready for next COVID wave, says Cegid executive
As the COVID-19 pandemic began, GuineaPig was well-positioned to capitalize on the transition to working from home. "The best companies in the world have these wonderful fitness centers that they can't access while everyone's working remotely," Svensson says. "Other companies may be able to partner with a local gym, but those were also restricted during the pandemic. So, there was mayhem, yet health was more important than ever. We offered a real solution."
In addition to the health benefits, there's another aspect of GuineaPig that HR leaders are interested in – employee engagement. After all, it's challenging to maintain camaraderie while workers may feel isolated in their homes. Although some business leaders may be singing the praises of remote work for enabling employees to become more productive, the "always on" culture is causing unprecedented stress and fatigue.
According to Indeed, 52% of U.S. workers are experiencing burnout, up from 43% in the job aggregator's pre-pandemic survey. Since the spring of 2020, companies have been on the lookout for digital experiences and virtual activities that can boost morale.
It's more important than ever during the Great Resignation, in which a record number of Americans are leaving their jobs. Nearly 40 million workers quit in 2021, according to the U.S. Bureau of Labor Statistics. Since the pandemic began, employees have been demanding higher wages, better conditions and more mobility. Essential workers, in particular, have been leaving their positions for greener pastures.
Svensson believes that GuineaPig can assist companies with recruitment and retention. "Every leader is concerned with keeping employees engaged," Svensson says. "Health and wellness is a great opportunity to achieve that."
In the summer, as government-imposed restrictions loosened throughout the country, it appeared that the worst of the coronavirus was in the rearview. Unfortunately, that's no longer the case as COVID-19 cases have recently risen due to the spread of the Omicron variant. Several major players in Silicon Valley, including Google, Apple, Meta and Uber, have nixed their plans to return to the office at the dawn of 2022.
Svensson sees that as another opportunity for GuineaPig to thrive.
Traditionally, January is GuinaPig's busiest season, as HR leaders launch health initiatives to unify employees to kick off the year. Svensson credits "wellness champions" for maintaining momentum of the program, rallying their colleagues to stay committed and avoid falling off the fitness wagon. He defines "wellness champions" as somebody in every organization who's extremely passionate about health and exercise. They typically promote the classes and invite others to join. The goal is for their infectious enthusiasm to inspire colleagues to participate in GuineaPig's activities.
"The social aspect is the best solution for employees sticking to our program," Svensson says. "If you make a resolution by yourself and don't tell anyone, it's easy to give up because nobody notices. If you're in a group in your company, people are excited and want to stay part of it."