HR leaders should consider offering tuition reimbursement, student loan assistance to recruit and retain talent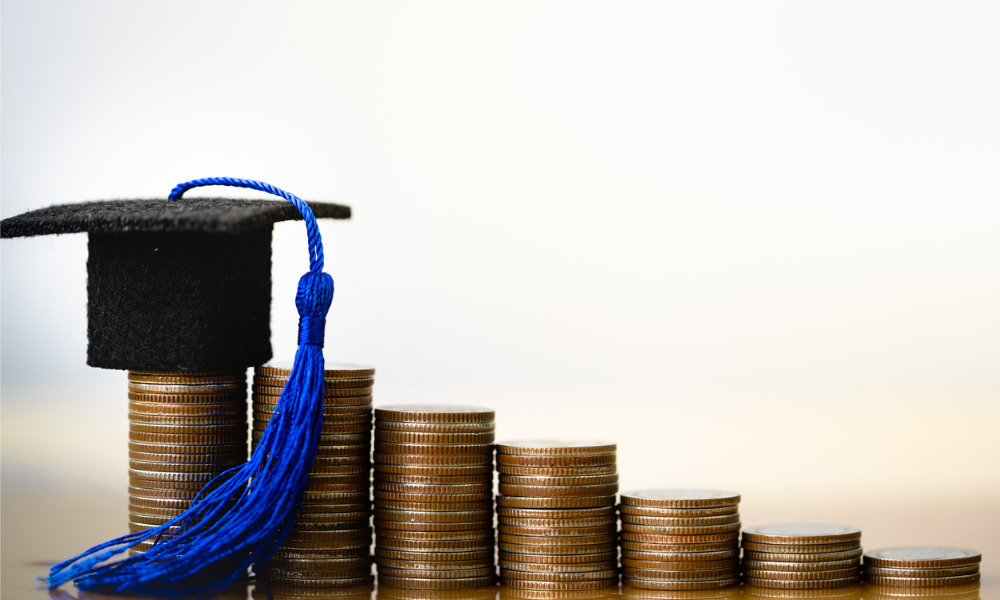 If President Joe Biden tries to cancel student loan debt as has been speculated since the campaign trail, he'll face heavy opposition from Republican leaders.
"The knowledge that the government can forgive debt with the stroke of a pen will lead many borrowers to take on more debt in the future, not less, and will create the expectation that debt will not have to be repaid in the future," said Rep. Tom Rice, R-S.C., during a roundtable titled "The Perils of President Biden's Student Debt Forgiveness Plan" on Wednesday.
Rice added that Biden's plan to rely on executive action was on "incredibly shaky legal ground." Some GOP legislators have said they'll try to block an effort by the president to cancel the debt without Congress, CNBC reported.
"It's a giveaway to highly educated college grads," said Rep. Kevin Brady, R-Texas, ranking member of the House Ways and Means Committee. "It will make rising costs worse, rather than address the costs of colleges."
Roughly 43 million Americans are saddled with federal student loan debt, according to the Education Data Initiative.
Even before the COVID-19 pandemic, the United States' outstanding student loan debt balance exceeded $1.7 trillion, becoming a larger burden to households than even credit card debt. Two years after the federal government paused student loan payments and dropped the interest rate to 0%, as many as half of people with such debt may now be at increased risk of falling behind, according to a report by the Government Accountability Office.
Earlier this year, Biden extended the pause on federal student loan payments through Aug. 31. It's the fifth extension since the moratorium took effect in March 2020 because of the pandemic. This time, though, borrowers are contending with historic inflation and escalating gas prices.
As part of his 2020 campaign, Biden vowed to alleviate student loan debt if elected, even tweeting that the government should forgive a minimum of $10,000 per person of federal student loans, as initially proposed by U.S. Senator Elizabeth Warren. "Young people and other student debt holders bore the brunt of the last crisis. It shouldn't happen again," Biden tweeted on March 22, 2020.
Additionally, we should forgive a minimum of $10,000/person of federal student loans, as proposed by Senator Warren and colleagues. Young people and other student debt holders bore the brunt of the last crisis. It shouldn't happen again.

— Joe Biden (@JoeBiden) March 22, 2020
Well, he's been in office for over a year, and no such action has been taken. As a matter of fact, the Biden administration further extended the pause on student loan payments in December only after increased pressure from politicians in his own party, as well as the public. It looked even bleaker for borrowers after Biden didn't address student loan debt at all during his first State of the Union in March.
Without the federal government to rely on, employees are seeking relief from the private sector.
Tuition reimbursements are on the rise, as companies compete for talent during the Great Resignation. Employees have been leaving their positions for greener pastures, demanding higher salaries, better working conditions, improved work/life balance and more opportunities to advance their career. With the scales tipped in favor of labor, employers are having to increase their compensation and benefits packages beyond the traditional healthcare, dental, vision and 401(k) offers. Tuition reimbursement, especially for millennials and Gen Z, can be the difference maker.
Through 2025, employers can continue to make contributions of up to $5,250 per employee annually toward eligible education expenses without raising the employee's gross taxable income under Section 127 of the Internal Revenue Code. In February, Herschend Enterprises, which oversees Dolly Parton's theme park and resort Dollywood, announced that it will cover the full cost of tuition, fees and books for employees who want to further their education. Companies with similar plans include Amazon, Walmart, Starbucks and Newport Beach, CA-based Chipotle.
"All of these fat cats and people who never want to see help for working people and poor people come up with these myths," Senate Majority Leader Chuck Schumer, D-N.Y., said in June. Schumer has repeatedly pushed for Biden to cancel $50,000 in student debt for all. "This is not a problem that concerns the wealthy," Schumer said. "It's affecting working-class people."