Tech firms, especially in Silicon Valley, have cozied up to the hybrid workspace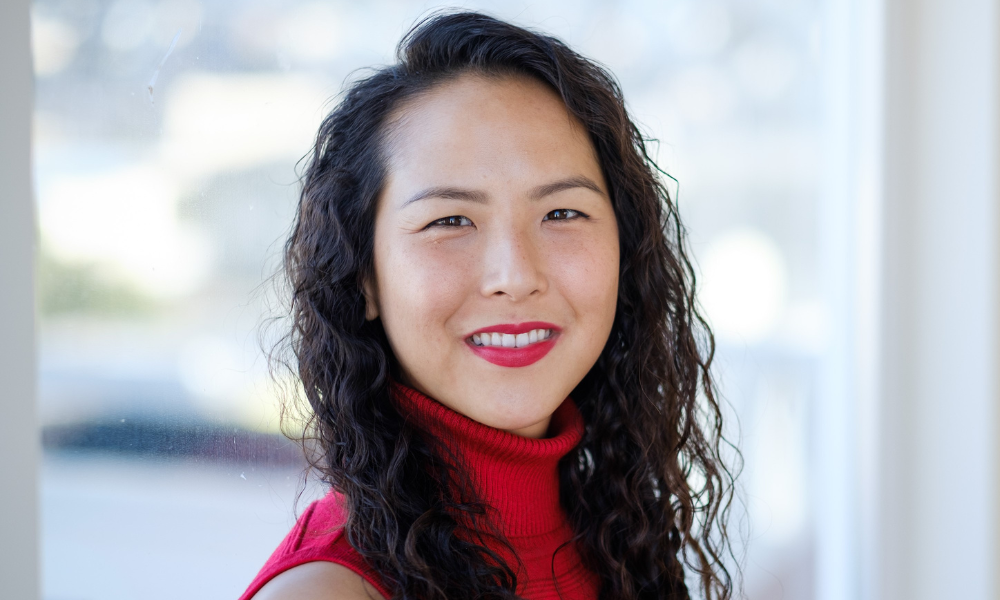 Five days in the office is as antiquated as the fax machine, bar cart and girl Friday.
The COVID-19 pandemic has changed work/life expectations, forcing companies to reconsider their requirements of staff. Flexibility is more valued now than ever before, and employees are taking advantage by coming in the office two or three days a week, or maybe not at all. The transition from the cubicle to the couch has provided plenty of opportunities for OfficeTogether, a San Francisco-based startup that helps employees reserve desks and managers schedule team events for hybrid workplaces.
"Nobody wants to go back the way it used to be," Amy Yin, founder and CEO of OfficeTogether, told HRD. The company, which also has an office in New York City, primarily works with tech firms, law firms, public relations agencies and financial institutions.
The only people missing the traditional 9-to-5 in the office, Yin says, are executives. "We've been hearing a lot of disappointment when they walk in the building and there's no buzz," she says. "They wonder why they're paying millions of dollars for the space."
That doesn't mean it's time for demolition. Many companies, including Yin's former employer San Francisco-based Coinbase, have attempted to get rid of their office space completely. However, employee feedback has compelled companies to downsize rather than abandon brick and mortar altogether. "A lot of employees feel having a place away from home is a core benefit that employers should provide," Yin says.
In order to strum up that missing buzz, companies are seeking alternative methods to keeping employees engaged while working remotely. Instead of yet another Zoom happy hour, Yin says her clients have been getting creative: shipping goodies to their workers' front doors, hosting outdoor events and even luring them back to the office once a week for a catered lunch. Even the most stubborn introvert can't pass up free food.
Read more: Is the traditional 9-to-5 over?
To kick off the year, OfficeTogether announced the launch of a new service to better support employers in their return-to-office efforts: COVID-19 vaccine tracking.
It was a timely addition, as New York City had recently required private employers to track the COVID-19 vaccine status of their employees, regardless of company size. It seemed as if private employers with 100 or more employees across the United States would have to follow suit under President Joe Biden's federal vaccine mandate, but the Supreme Court struck it down on Jan. 13.
Despite the ruling, more than one-third of U.S. employers still plan to implement such a policy, Bloomberg reported. In California, specifically, Yin hasn't seen many companies reverse their vaccine requirements, even while employees largely haven't been expected to return to the office.
"That's why some companies have kicked the can on office reopening because they don't want to answer these sticky questions about vaccine mandates and weekly testing," Yin says. "Every company has had to become an infectious disease expert in order to manage a workplace and a lot of the time that burden falls on HR or the facilities manager, neither of whom have ever been trained in epidemiology."
To lighten the mood around vaccine requirements, many companies have offered incentives and perks, such as extra paid time off (PTO) and one-time bonuses. Yin expects more companies, especially in the Bay Area, to maintain their policies due to the proliferation of vaccine tracking tools that OfficeTogether offers. "Employers are scared to hold the data themselves, considering its personal health information of their employees, so they're eager to have a system in which the information isn't warehoused by them directly," Yin says. "We've also had to explain to customers that they're not violating HIPPA by asking their employees if they're vaccinated."
Yin argues that her company's tools give relief to HR departments, who have been experiencing burnout since the pandemic began. After all, HR has become the go-to for employees while working from home, communicating schedule adjustments, facilitating time off, providing mental health support, you name it. And now that remote options allow companies to hire from different states and countries, HR professionals are having to adapt to different cultures, languages and time zones.
"HR is stretched thinner than ever," Yin says. "You're seeing more HR managers report directly to CEOs because it's become a more complicated topic. HR is no longer perceived as a small, annoying function. It's a critical one for moving a company forward, especially during the pandemic."