The San Francisco-based HR tech firm shares tips for recruiting and retaining talent during this tight labor market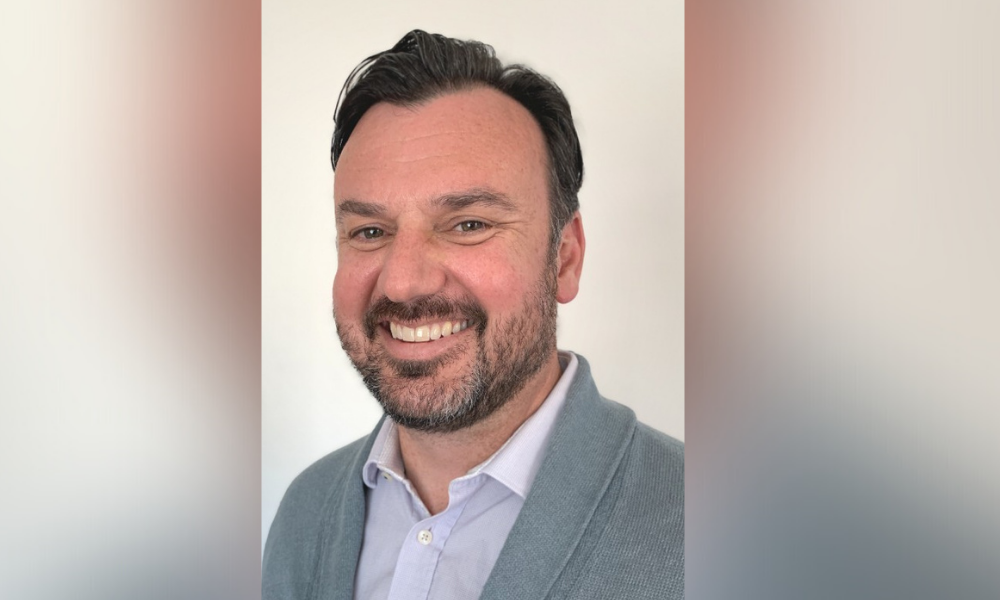 The talent shortage is hitting the tech industry harder than most.
Nearly 50% of tech recruiters are struggling to fill positions because they can't find enough qualified candidates, according to a recent survey by San Francisco-based technical talent analysis platform CoderPad and French startup CodinGame. These workers are in high demand since the COVID-19 pandemic accelerated the digital transformation of the workplace. Because the scales have tipped in their favor, they're able to demand higher compensation, increased benefits and other perks from current employers and those seeking their services.
As a result, tech salaries, on average, have risen 7% between 2020 and 2021, according to tech recruiting platform Dice.
Like many companies in Silicon Valley, Zenefits is feeling the talent crunch. The San Francisco-based HR tech firm has lost not only employees to other lucrative opportunities or pandemic-related reasons, but also candidates who have accepted other offers before the company could snatch them up. The breakneck pace has forced the company to expedite its hiring process, says Danny Speros, vice president of people operations at Zenefits.
"It used to take a couple weeks, but we don't have that much time anymore," Speros told HRD. "It's especially frustrating when we're late in the game and candidates use multiple offers to negotiate. But we're learning from every situation."
Read more: How to build competitive benefits packages
Recruiting has become a massive challenge for HR leaders during the Great Resignation, in which companies across the United States are experiencing historic turnover. More than 47 million Americans quit their jobs in 2021, according to the U.S. Bureau of Labor Statistics. To compete for talent, employers are having to increase their compensation and benefits packages beyond the traditional healthcare, dental, vision and 401(k) offers.
Zenefits sent engagement surveys to employees to gauge what benefits and perks they were most interested in. "One of the things that came out was that parents are struggling," Speros says.
Between disrupted childcare and school schedules, many parents now working from home and the ever-present fear that accompanies living in a pandemic, employees with children are stressed to the max. According to a recent survey conducted by Maven Clinic and Great Place to Work, one in four working parents are suffering from burnout, signaling that they may be the next demographic to exit the workforce, or at least find another job. Zenefits is doing everything possible to prevent that by providing employees with extra PTO, daycare accessibility, mental health benefits and as much flexibility as possible.
"People have different challenges in their lives that they didn't have before the pandemic," he says. "They've taken the past two years to reflect on what's important and where they want to spend their time. So, listen to your employees and ask them what they want. They'll tell you what direction to go."
Flexibility is necessary just to get people in the door right now. In 2021, 89% of employees preferred a role with remote options, according to a study by San Francisco-based PRO Unlimited, an integrated workforce management platform provider. In other words, employers that allow employees to work at least some days away from the office will capture 96% of the labor market while those that don't will lose out on 58% of candidates.
Employees in the tech industry seem to desire the "WFH" lifestyle more than those in any other field. Roughly two-thirds of tech employees (66%) said they prefer working remotely full time, and 34% said they would only accept a full-time remote role. Just over 60% of network engineers and 47% of software engineers shared the same sentiment.
Zenefits is willing to accommodate those tech workers, whether by offering fully remote, a hybrid schedule or other benefits and perks. After all, it's vital for staying in business in 2022. Furthermore, HR leaders in every industry can agree – the market has shifted, perhaps permanently.
"There is this new sense of value of employees that won't easily erode," Speros says. "It will continue to be important for companies to listen to employee needs and tailor an environment that's best for their workforce. There may come a time when the competition lessens and salaries aren't spiking as much, but focusing on the employee experience will remain a priority in the future."
Read our review on Zenefits software here.