Two HR leaders talk about their companies' success – and challenges – in offering the benefit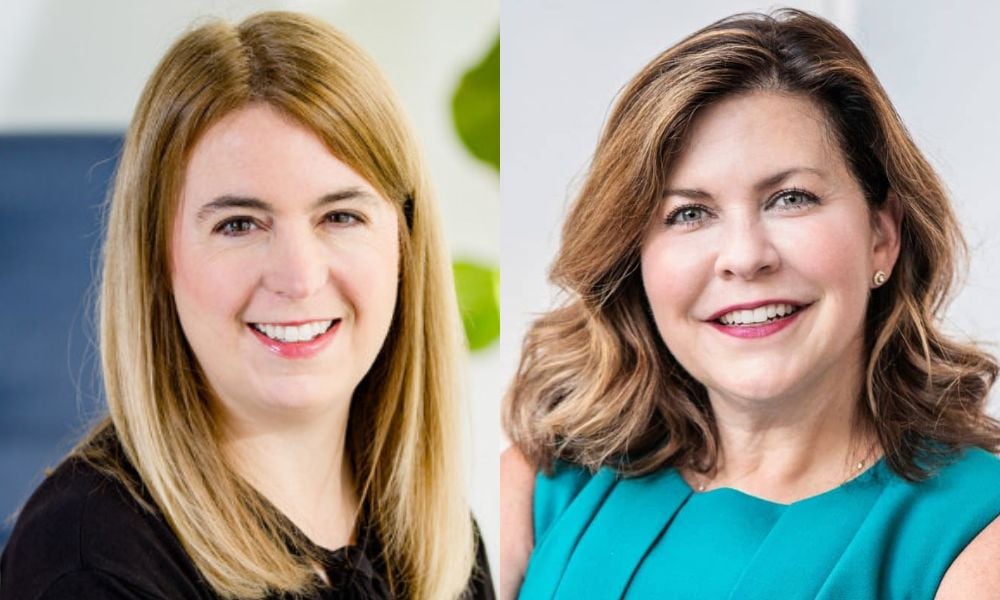 "To make unlimited PTO work really well, it must be consistent with your values and how you operate as a company."
So says Lenke Taylor, chief people officer at New York City-based fintech firm Level, which offers unlimited paid time off (PTO) to exempt employees.
"You must trust employees to make decisions with their time. The benefit aligns well with roles in the technology space, as those individuals tend to work on tasks with longer cycles."
Unlimited PTO popular with jobseekers
In January, Microsoft joined the list, announcing that even new salaried employees don't have to wait to accrue vacation time anymore, The Verge reported. California tech firms like Zoom, Netflix, LinkedIn and Roku also use the policy.
According to a U.S. News & World Report survey of 200 large companies in the technology, finance and digital media industries, 20% offer unlimited PTO.
Unlimited PTO carries significant benefits for employers.
HR leaders have one less administrative task by not tracking PTO, and because there's no accrual, the company isn't required to cash out if an employee resigns. It's also a great recruitment tool: 88% of company reviews discuss unlimited PTO in the "pros" section, according to Glassdoor research.
"Employers should aim to provide their employees with the ability to do their best work, while simultaneously living their best life," Elizabeth Chrane, chief people officer at Atlanta-based consultancy OneDigital, told HRD. "Spending time with friends, family or just taking a few days to unplug isn't just good for the individual in the short term, it also helps prevent longer-term issues, such as burnout and mental health fatigue."
OneDigital's unlimited PTO policy is titled "Take it as you need it."
"Policies that provide employees with more freedom have proven effective, as employees report feeling more in control of their time and in turn express greater satisfaction with their work," Chrane says.
Encouraging employees to take advantage of unlimited PTO
The biggest knock against unlimited PTO is that employees may be reluctant to take it out of fear of being perceived as abusing the policy.
In 2018, employees with unlimited PTO took only 13 days off yearly compared to those with traditional limited time off plans, who took 15 days, according to a Namely study. Following the COVID-19 pandemic, the trend has flipped: employees with unlimited plans now average 12.09 days per year versus only 11.36 days for employees with limited plans, according to 2022 Namely research.
Either way, surveys suggest employees aren't taking enough time off, leading to stress, burnout, disengagement and ultimately, turnover.
"I've seen organizations create policies with a minimum of PTO you have to take," says Taylor, a 20-year HR veteran who has worked for Google, NBC Universal, Twitch, Buzzfeed and other high-profile brands. "I can appreciate the reason for creating a practice like that because it demonstrates to people that we want them to use unlimited PTO because we value it and create space for them to use it."
Chrane encourages managers and leaders to model good behavior, which includes taking time off and avoiding working or responding to emails while they're on vacation.
"This helps demonstrate to employees that time away really is time away," Chrane says. "On the flip side, requiring approval from managers ahead of submitting official requests and instilling an understanding among employees that maintaining a high-performance culture requires accountability from all will reduce instances of employees taking advantage of the policy."
"By driving a culture where time off is treated as such," she adds, "alongside the necessary checks and balances to hold employees accountable for their work goals, organizations can implement a highly effective, unlimited PTO policy."
The role of management with PTO
Of course, employees can't just not show up to work unannounced. Most, if not all, unlimited PTO polices require managers to approve employees' time off requests. Therefore, managers bear the responsibility to ensure that workers are taking time off in a way that still allows their team to meet its goals.
"The role of a manager is to support employees, but also run a business," Taylor says. "If an individual has personal circumstances interfering with their ability to do work or is causing them to take lots of PTO, the manager has to know to ask if there is some other type of leave they should be taking that more adequately reflects the way the company is willing to support a person in these circumstances."
Caring for an ill family member, for example, he says.
"We want managers to have empathy for that, but let's be clear that rather than PTO, there may be another policy that we consistently apply to employees that fits that situation."