Chief strategy officer at HR tech firm sees more companies extending PTO, vacation and leave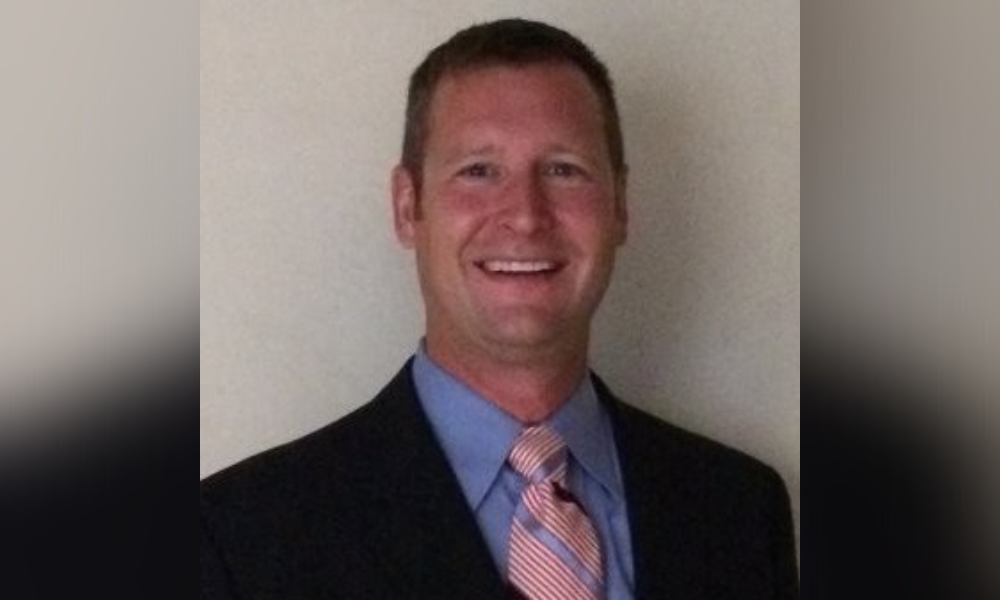 With summer underway, it's a good time to remind your employees to take time off to recharge their batteries.
After all, burnout has been a major contributor to the Great Resignation, in which a record number of Americans are leaving their jobs. More than 50 million have quit over the past year, according to the U.S. Bureau of Labor Statistics.
Since the COVID-19 pandemic, employees have needed support more than ever. They've had to work through fear of being infected with the coronavirus, concern for the safety of their loved ones and anxiety over the uncertainty of it all. Plus, with companies struggling to retain talent, those who've stayed loyal have often had to take over additional responsibilities, piling more on their already overflowing plate.
Nearly seven in 10 (67%) workers say they experience stress during their job at least once a week, up from 62% pre-pandemic. In fact, 15% feel stressed every day, according to recent data from ADP Research Institute. Key sources of stress include length of the working day (28%), problems with technology (26%) and concerns over job security (25%). This stress is boiling over into their job performance, as a staggering 53% believe their work is suffering because of poor mental health.
Read more: Eight trending employee benefits and perks in 2022
It's incumbent upon HR leaders to understand how their employees are feeling, says Seth Turner, co-founder and chief strategy officer at AbsenceSoft, a Golden, CO-based HR tech firm specializing in employee leave management.
"If you have people burnt out, stressed and unable to focus, they're going to make mistakes and their productivity will decline," Turner told HRD. "It's as much a business problem as it is an HR problem. We want our employees engaged and motivated. Therefore, it's up to HR leaders to determine how they provide the benefits employees need to achieve the business results their operational leaders and C-suite are asking them to achieve."
In order to compete for talent and ensure current employees remain committed to the company, employers have been increasing their benefits and perks beyond the traditional health insurance, vision, dental and 401(k) plans. Just over half (51%) of workers report their employers have added new or increased their existing benefits since August 2021, when the Great Resignation began gaining traction, according to a survey conducted by The Harris Poll.
Extra paid time off (PTO), vacation days and other forms of extended leave have risen in popularity, according to Turner. "The focus on how we take care of our employees has seen a significant change through the pandemic," Turner says. "Employers have looked at leave and changed their philosophy to viewing it as a benefit versus this fear that people are abusing it."
Although it's helpful when employees raise their hand and acknowledge that they need a break, Turner isn't sure enough take that step. That's why HR leaders must consider time off as a benefit and strategic way to increase engagement with the workforce. For example, AbsenceSoft forced some vacation days during the pandemic, shutting down at noon and encouraging employees to do something not in front of their computer.
"It comes down to retention because the people who need that leave will be gone, anyway," Turner says. "Employers have to figure out how to make that leave available and support employees during crucial times. Sure, you can't just grant leave to everyone and you can't grant it indefinitely, but from what we hear, it's driving more loyalty than there's been in the past."
Although the Family and Medical Leave Act (FMLA) provides up to 12 weeks of job-protected leave for certain family and medical reasons, that time off isn't paid. However, nine states have stepped up to provide paid family and medical leave (Oregon and Colorado are slated to join the list in 2023 and 2024, respectively).
There are different legal ways you can get paid while on FMLA leave. Find out everything in this article.
For example, California has a Paid Family Leave (PFL) program, which provides eligible employees with compensation for lost wages, for up to eight weeks in a 12-month period when employees need to take time off work to care for a seriously ill spouse, domestic partner, child, parent, parent-in-law, grandparent, grandchild or sibling, or to bond with a new child.
Turner has seen large companies with offices throughout the U.S. set a uniform paid leave policy that covers employees in states without such laws. That could be an emerging trend in the wake of the pandemic, as more companies rely upon a remote workforce. "We'll continue to see states passing paid leave until the federal government does something," Turner says. "It's a complicated process to manage, that's why AbsenceSoft is here to help employers with that."
Related stories