Financial firm's HR head explains how company meets employees' needs while still operating efficiently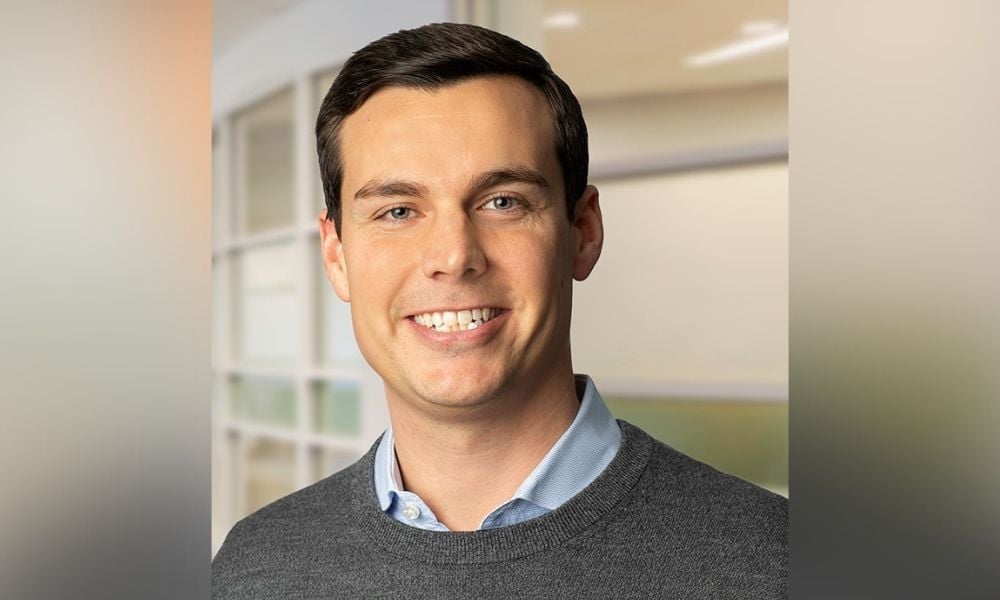 While the past three years have taken a toll on everybody, Tara Steele has especially been through the wringer.
In 2019, her mother was battling stomach cancer. Steele would begin each day visiting her mother at the hospital, then go to work at financial services firm Synchrony, where she serves as vice president of healthcare marketing, then back to the hospital and then home to help her husband put their two children (ages 6 and 4 at the time) to bed. That nerve-wracking cycle caused Steele to experience severe anxiety.
At the end of the year, her mother passed away. As Steele and her family grieved, the COVID-19 pandemic hit, leading to more deaths in the family. Facing upheaval yet again, Steele had to navigate the new reality of working from home with young kids.
To help her cope, she took advantage of Synchrony's bevy of benefits and perks, such as seeing a well-being coach and using Flexible Fridays, in which employees can close their laptops and begin their weekend early. She also accessed emergency back-up childcare support and tapped into the company's virtual summer camp program for employees' children.
"All of these benefits, because of the diversity of our workforce, allow us to meet their needs," DJ Casto, executive vice president and CHRO at Synchrony, told HRD. "Hopefully, our employees will feel comfortable that we have their back as they're navigating both the professional and personal demands that we're all navigating."
This year, Synchrony launched a new sabbatical program, which allows employees up to one year of leave. Upon their return, they're guaranteed the same role or another position at the same level. Casto says employees can use this time for well-being, taking care of a loved one or pursuing personal growth and learning.
"We launched this without it being fully baked," Casto says. "In HR, sometimes we're too structured. We say we'll launch something a year from now because we have to do a ton of due diligence and we'd rather it sync up with the open enrollment process. Well, one of the best learnings of the pandemic has been to meet the moment when the moment appears. There's been a real fundamental shift in how my team and I operate."
After discussing with her husband, Tara realized she was still carrying the weight of these past few years and has yet to take time to fully process loss of her loved ones. She decided to apply for the program.
Steele is one of 20 employees who has requested a sabbatical. Initially planning to be away for one month, her husband encouraged her to take the full year because it's a "once-in-a-lifetime opportunity." Feeling supported by her manager and teams, she plans on spending quality time with her family, volunteering at a local non-profit and focusing on her well-being before returning to Synchrony in July 2023.
"This isn't something we were fearful we'd get such large amounts of folks at once that we couldn't manage it," Casto says. "We've asked employees what they need at this moment to be their best and we're really listening to them. It has given people the confidence to have the conversation with us, and from that, we're co-designing our core benefits around what our employees need."
Of course, Synchrony's leadership and HR department has to be responsible when it comes to granting sabbaticals. If too many employees are away, the business won't be able to sustain itself. Plus, those employees who are filling in or taking on extra work run the risk of being overburdened, and then the increased benefits and perks will have been all for naught.
"We're always smart and reasonable about this," Casto says. "If we have to augment our staffing, we'll do that. This could give another employee the ability to step into a role they wanted to get that critical experience in, but there hasn't been an opening. We already do this sometimes with maternity leaves."
"One thing our employees were really concerned about was their benefits," Casto adds. "Some said 'I'm willing to not be paid for a certain time or to a certain degree, but these benefits are important to me.' When we finalized the design of our sabbatical program, making sure participants still received their full benefits became sacred to the launch."