'It's amazing to see the growth of employee financial wellness programs, but to truly restore upward mobility… we need employers of all sizes to coalesce around this issue'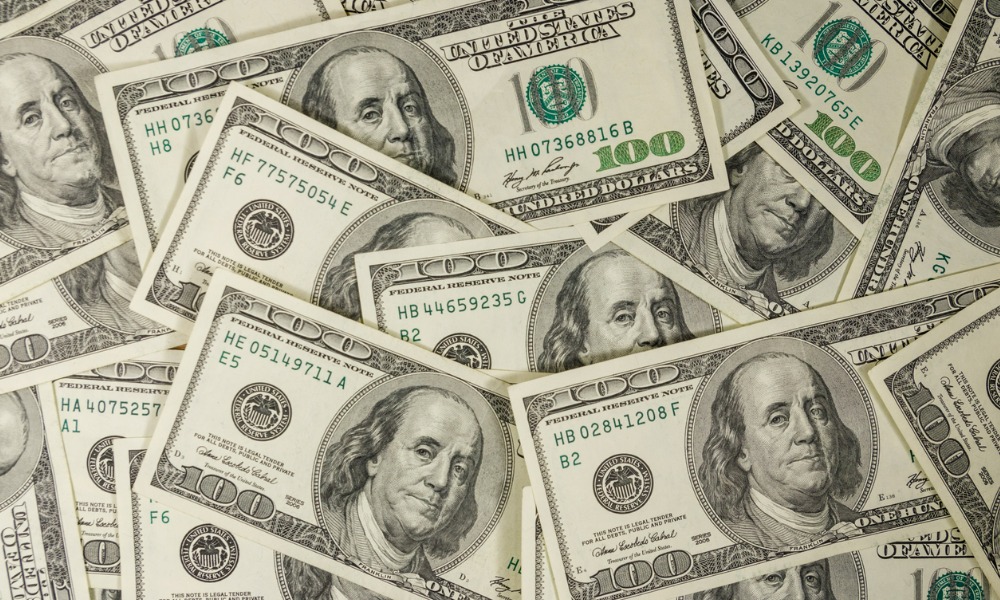 American workers' financial struggles are getting worse, according to a recent report.
In 2022, the average overall financial wellness score stood at 5.04, down from 5.12 in 2021, according to Financial Finesse.
And there are fewer financially resilient workers: 32% in 2022 compared to 37% in 2021.
"Looking at today's headlines, it's no wonder that employees are facing such high levels of financial stress," said Liz Davidson, Financial Finesse founder and CEO. "As a society, we cannot ignore the serious consequences of high financial stress — including declining mental and physical health and decreased employee satisfaction and productivity.
Financial stress
Over a quarter (27%) of Americans reported high/overwhelming financial stress in 2022, up from 20% in 2021, according to the report titled Workplace Financial Wellness in America.
And just 20% of workers said last year that they feel no financial stress, down from 24% the previous year.
More workers said that they feel like their current financial situation is not under control (31% in 2022 versus 29% in 2021) and more worry about the US economy and/or stock market and how that will affect their financial future (43% in 2022 versus 38% in 2021).
The lowest salary that respondents would be willing to accept for a new job – also known as the average reservation wage – rose to a new high of $75,811 per year as of March 2023, noted an earlier report. That number is up from the $73,667 workers were asking for in November 2022, based on the survey of a rotating panel of roughly 1,300 household heads.
The following demographics experience significant levels of unmanageble financial stress, said Financial Finesse:
57% of single parents
33% of singles
31% of those with children
28% of singles with no kids
23% of married parents
22% of those without children
19% of married workers
15% of married workers with no kids
The average S&P 500 company's CEO-to-worker pay ratio was 324-to-1 in 2021, noted the American Federation of Labor and Congress of Industrial Organizations (AFL–CIO), the largest federation of unions in the United States.
Stages of financial wellness
Currently, 13% of the workforce report that they are in the crisis stage of financial wellness – meaning they are behind on bills and are struggling to meet basic needs, according to Financial Finesse.
And nearly two-thirds (64%) are in the struggling stage – where they are getting a handle on cash flow and debt, and are saving for emergencies.
"It's unacceptable that a whopping 64% of the country's workforce are living paycheck to paycheck without a financial cushion when we have solutions available to address this problem," said Greg Ward, CFP, director of the Financial Wellness Think Tank and one of the report's authors. "It's amazing to see the growth of employee financial wellness programs, but to truly restore upward mobility, especially to younger generations, we need employers of all sizes to coalesce around this issue and make it a central part of their commitment to their employees."
Far fewer are in the planning (20%) – achieving financial resilience and working on longer-term goals – and optimizing (2%) – becoming financially secure through wealth management and protection – stages.
Supporting workers with finances
Here are some ways employers can help workers with their finances, according to Marthin De Beer, BrightPlan founder and CEO, in a Forbes article:

Offer digital employer-provided financial wellness solutions.
Provide access to financial planners.
Create debt reduction programs.
Offer emergency funds.
Provide retirement planning support.
Last year, Starbucks partnered with Fidelity Investments to launch a savings program allowing staff to contribute a part of their after-tax pay to a personal savings account, with the company contributing $25 and $50 credits at milestones up to $250 per person.
"In 2023, ongoing market volatility and the potential for a recession will continue to push financial wellness and employee experience to the forefront," said De Beer. "As a result, forward-thinking employers are acknowledging the heightened need to address employee wellness holistically."