A new workplace safety scheme is being developed to recognise businesses with good safety cultures, but what sectors will it target and what benefits will a business gain by taking part?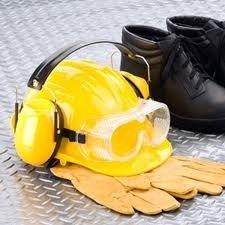 ACC Minister Judith Collins has announced plans by ACC and Worksafe New Zealand to establish a voluntary scheme that rates businesses' workplace safety in an attempt to "improve long-lasting safety culture".
The initiative will be known as the Safety Star Rating Scheme (SSRS).
"ACC and
WorkSafe
are also looking to improve the connection between a business' star rating and its brand, productivity and reputation as a respected supplier," Collins stated.
"This is a good opportunity to make safety reputation a key factor in business-to-business transactions. Businesses with a good safety star rating will also be rewarded with levy discounts."
The scheme will also clarify how business workplace safety practices measure-up and how they can be brought up to standard under the new framework for workplace health and safety.
It is being developed jointly by ACC, WorkSafe New Zealand and the Ministry of Business, Innovation and Employment to complement the Government's new workplace safety framework.
Business Leaders' Health and Safety Forum Executive Director Julian Hughes welcomed the announcement, but stated it must create a competitive advantage for businesses that participate.
"The Safety Star Rating System will only succeed in helping to lift New Zealand's poor workplace safety track record if it motivates businesses to make better decisions," he said.
"A functioning safety rating system must reward good performers and push work in their direction. A system that doesn't differentiate top performance won't create the changes in behaviour we desperately need."
Hughes added it was important to get the incentives right and time should be taken to develop it to ensure this.
"To ensure it succeeds, the system must be designed with input from business leaders and must be actively supported by government agencies. Government buys a lot of goods and services from the private sector. By only buying from businesses with a star rating, government would overnight send a strong signal that it's not OK to under-invest in health and safety."
A proof-of-concept for the SSRS is scheduled for mid-2014 and it is anticipated that SSRS will be initially rolled out within the construction, forestry and high hazard sectors first, before eventually allowing all firms in target sectors to join.