It's perhaps no surprise that workers would like longer holidays, but how many are willing to lie for them?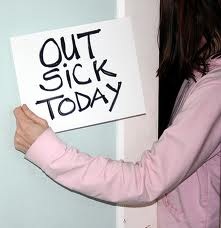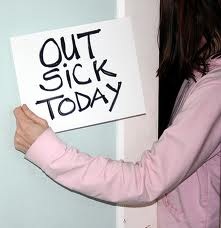 While 44% of workers would like one or two additional weeks holiday (and 22% would like an extra three or more), almost half of workers take the situation into their own hands by using sick days for vacation. These are some of the results of an Adecco survey conducted in November last year.
The survey also revealed that a significant number of workers will lie about bereavement or jury duty to secure additional vacation time. Slightly more than a quarter of workers have taken bereavement days as holiday, and slightly more than this used jury duty leave for vacations. Men are by far the worst culprits in both of these cases – 34% will use bereavement leave as holiday (vs. 18% of women workers) and 40% will use jury duty leave for holidays (vs. 11% of women workers).
Interestingly, there are many more workers who are suspicious of their colleagues misusing sick days (72%) than there are those who admit to doing so (47%). Either there is misplaced distrust in the workplace, or some colleagues don't own up!
In fact, the office environment seems to be fairly hostile to those who take time off. Almost one in five workers reported having been denied holiday time, almost one third get upset with colleagues for taking multiple long weekends off, and almost a quarter feel as though they are judged when they do take time off.
These figures could perhaps explain why so few people at the time the survey was conducted had taken all of their holiday time – only 25%. Three quarters of workers had not used their allotted vacation time, although 39% planned on doing so before the end of the year.
In a recent blog post, HR expert Suzanne Lucas wrote that deceitful behaviour indicated that employees believed that they were being treated unfairly. "If you promote an atmosphere where employees feel respected and valued, they won't have to resort to lying to get time off," she wrote.
Her advice? "If someone has been putting in extra hours to get a key project done, or has accomplished something grand, even if it is was within regular hours, rewarding that person with an extra vacation day can go a long way towards building trust and respect within the office."