Incivility in the workplace is increasing. Could this be damaging your business?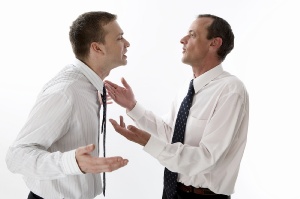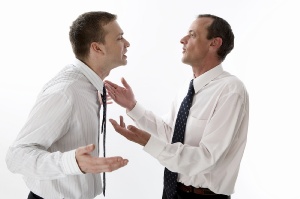 Workplace incivilities, such as interrupting people, talking too loudly in communal areas, or checking mobile devices in meetings, are on the rise, according to polls conducted by Christine Porath of Georgetown University's McDonough School of Business.
This sort of rudeness behaviour isn't just unpleasant, Porath has argued that it has real consequences for employee engagement, productivity and customer satisfaction.
In a recent article that she wrote for the Harvard Business Review, Porath listed some surprising statistics regarding the effects of employees who had experienced incivility. Of the 800 managers and employees from 17 industries polled:
Almost half (48%) of 'intentionally decreased their work effort'
78% said that they were less committed to their organisation as a result
12% said that they ended up quitting their job
Perhaps even more surprisingly, Porath has found that incivilities have a significant impact on cognitive ability. "In an experiment we conducted…participants who were treated rudely by other subjects were 30% less creative than others in the study: they produced 25% fewer ideas, and the ones they did come up with were less original," she wrote.
Finally, when customers witness rudeness at a business, they are much less likely to return. Porath studied this behaviour in an experiment in which half of the participants thought they saw one bank representative reprimand another for incompetence. "Whereas 80% of customers who hadn't witnessed incivility said they'd use the firm's product and services, only 20% of people that witnessed employee incivility agreed to support the company," she told an interviewer with the HBR blog network.
So what can HR and managers do? Porath has several recommendations. First of all, managers themselves need to model polite behaviour, but they also need to avail themselves of good feedback to make sure that they have a lucid picture of how others interpret their behaviour. Porath also suggested creating workplace policies around politeness and hiring for civility.
Key HR Takeaway:
Rudeness erodes employee engagement, productivity and customer satisfaction.
Managers must set the tone by modelling good behaviour for other employees.
These leaders also have to secure realistic feedback so that they know how others interpret their behaviour.
Create polite workplace policies. One example Porath cited was a company that had instituted a '10/5' rule. "If you're within ten feet of someone, you're to acknowledge them; and if you're within five feet of them, you're to say 'hello'," she explained.
Hire for civility to avoid introducing rudeness to the workplace.