An industry has once again been chastised over its health and safety failings and urged to learn from the latest court case.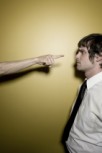 New Zealand's forestry industry is under more fire in the wake of the latest court ruling into one company's health and safety failings. The industry is being urged to start learning its lessons after a horror 2013 that saw 10 men die in forestry-related accidents.
Complete Logging Limited has been fined $60,000 and ordered to pay reparations of $75,000 for health and safety failings that led to the death of a forestry worker on 26 March, 2013.
Robert Epapara was hit and killed by a tree felled by another crew member in the Waione Forest near Lake Rotoiti. The company had pleaded guilty to one charge under the Health and Safety in Employment Act of failing to take all practicable steps to ensure Epapara was not exposed to the risk of injury during tree felling operations.
"There are very important lessons for the forestry industry in Mr Epapara's tragic death," Ona de Rooy, General Manager Health and Safety Operations for
WorkSafe
New Zealand stated.
"There was no plan for that day laid out by the company; there was no "tailgate meeting" to discuss that day's work and there was no radio provided for Mr Epapara, a tree feller, to communicate with others.
"These are forestry basics that are fundamental to forestry safety and Complete Logging's failures led to Mr Epapara's death.
"Forestry companies must apply the Approved Code of Practice for Forest Harvesting. If Complete Logging Ltd had applied it, the chances are Mr Epapara would be here today."
De Rooy added that WorkSafe NZ was currently running a programme assessing the safety performace of cable hauling operations and it is uncovering "some alarming systemic issues" within the industry.
"Nearly half of the 162 assessments we've done have resulted in enforcement action (203 in total), and we had to shut down 15 operations because of serious, imminent danger to workers," she said.
"That is unacceptable. They are not getting safety right and we will continue to focus on changing their behaviour this year."
WorkSafe NZ is also to meet with all forestry companies over the coming weeks to determine how they're managing safety issues with their contractors.
"We are so concerned at this level of unsafe practice that we have sought meetings with individual forest owners to make very clear to them that they have significant responsibilities under the Health and Safety in Employment Act," she said.
"We will want to see their safety plans for the contractor crews demonstrate active management of safety standards. If they are deficient, we will be holding them to account."
However, for two forestry workers those meetings have come too late with WorkSafe NZ confirming yesterday the death of a forestry worker in Marlborough and another forestry worker was seriously injured near Whakatane.