Countdown has urged the government to up the vaccine priority for its frontline staff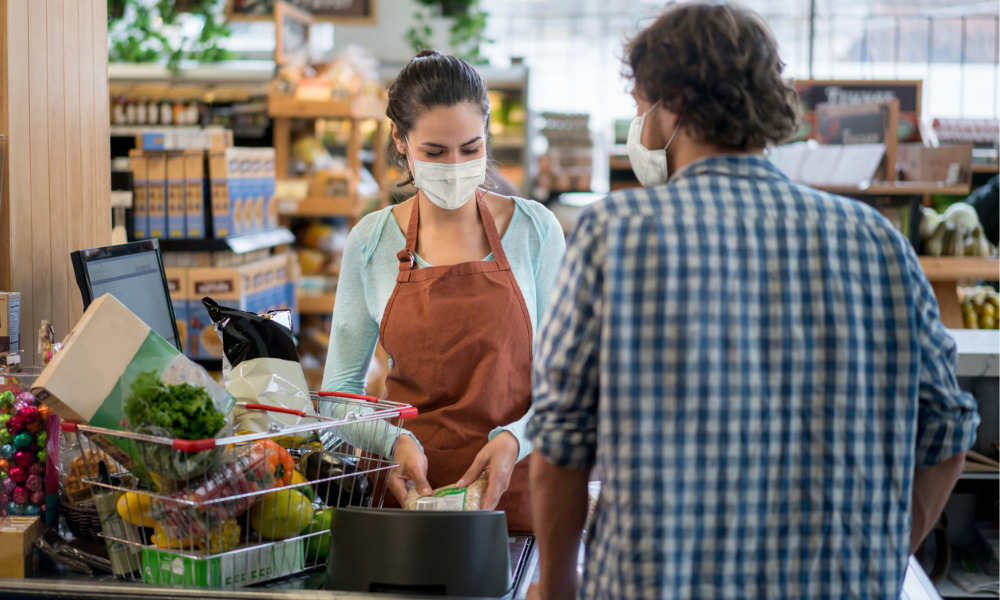 Countdown has urged the government to increase the priority of frontline supermarket workers in the nation's vaccine roll-out plan. Currently, it appears checkout workers and warehouse staff will be eligible to be vaccinated among the last group on the list – unless they are aged over 70 or have underlying health conditions. Kiri Hannifin, Countdown's general manager of corporate affairs, health & safety, said the supermarket chain's employees had served their communities during each of New Zealand's lockdowns.
"We've seen our team exposed to COVID-19 multiple times over the last twelve months, and been subject to more aggression and abuse trying to keep our stores safe than we've ever experienced in our business," she told HRD. "It has been incredibly stressful and exhausting, and our team have felt vulnerable and anxious around the heightened risk they face.
"We fully support the Government prioritising border workers and their families, healthcare workers, our elderly and our most vulnerable. And we certainly don't want to push ahead in the queue.
"We are simply asking that the government considers prioritising some of our team, in some of our higher risk locations, acknowledging the higher risks they face."
Read more: COVID-19 vaccine: Can employers force prospective employees to be vaccinated?
During the previous Auckland lockdown, Countdown saw its highest levels of absenteeism which Hannifin put down to widespread fear and exhaustion among staff. Countdown stores have been included in the list of places visited by infected people during previous clusters. The Auckland airport store was a place of interest during the March air crew cluster.
Hannifin said Countdown has a number of susceptible locations like airport stores, but also distribution centres which if affected by COVID-19, could impact the distribution of food to Kiwis. She said while the majority of the priority listing made sense, supermarket staff should be vaccinated ahead of the general population. Group one includes 50,000 border and MIQ workers, their household contacts and the people they live with, who began to be vaccinated last month. The second group includes 480,000 frontline workers and people living in high-risk settings. Priority populations is group three, made of approximately 1.7 million people who are at higher risk if they catch COVID-19. This group is due to begin vaccinations in May. Group four is the remainder of the general population – approximately 2 million people which will start from July.
Read more: Will workplace bullying rise as a result of COVID-19 vaccines?
"A top priority this year is to make sure New Zealanders get free, fair and equitable access to COVID-19 vaccines," health minister Chris Hipkins said. "We are setting out the plan today after securing enough Pfizer/BioNTech vaccine for everyone in New Zealand to get the two doses they need to be fully vaccinated against the virus."
Hipkins said there are two further categories the government is still considering - people who may need to get a vaccine on compassionate ground and a national significance category, which could include groups who need a vaccine in order to represent New Zealand overseas.
"Decisions around these categories will be made at Cabinet in coming weeks," he said.