Talent intelligence is about using more than just recruitment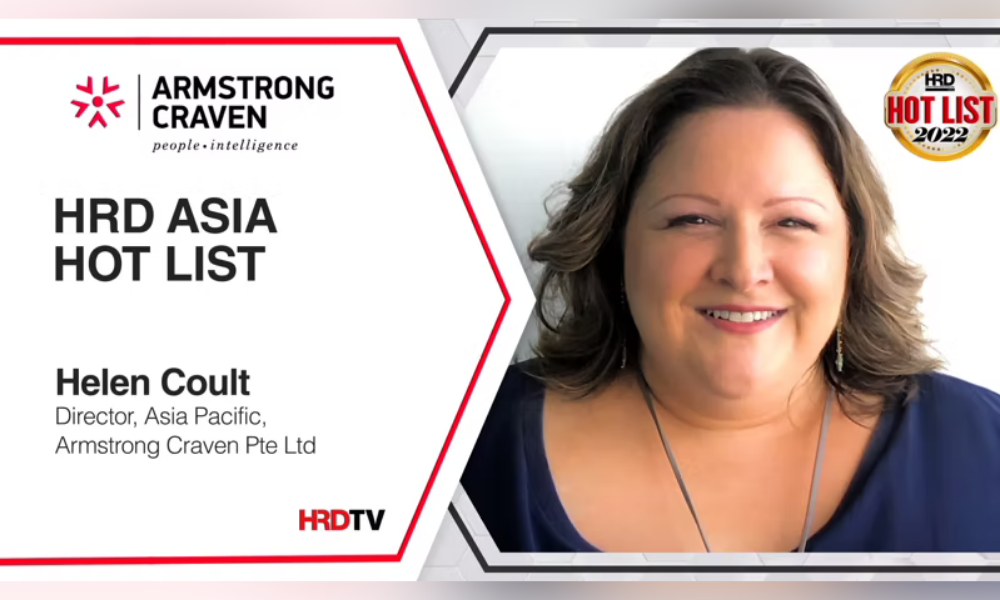 In a video interview with Key Media's Ksenia Stepanova, HRD Hotlist winner and APAC Director of Recruitment at Armstrong Craven, Helen Coult, talks about the changes in the HR landscape and the difference between traditional recruitment companies and the 'talent intelligence' undertaken at Armstrong Craven.
Coult has worked in many different areas of recruitment, from recruitment firms to exec search and in-house. "Moving to Armstrong Craven," said Coult, "I've never looked back. It's a full talent solutions consultancy."
Recruitment is generally a reactive function – find a role, put a candidate in that role. Talent intelligence is about using data to get a thorough view of the market. Knowing where the talent pools are and how to attract them so you can start to strategically plan and ensure that you can continually tap into a pipeline of talent for the foreseeable future.
Armstrong Craven offers talent mapping, talent pipelining, executive search and full insight projects. Projects like figuring out where in the world a business should place their software engineering team so it's lower cost and sustainable for talent, or how to attract more female engineering leads so they have diversity in their pipeline.
"No longer does a company need to just take something off the shelf. Every conversation I have with a business is totally bespoke and down to what that business really needs," Coult told HRD.
Coult is excited about the future at Armstrong Craven. In the last 12 months the firm has doubled in size and is gaining traction in the Asia Pacific region where there has been a reluctance to move away from traditional recruitment.
"More and more companies are starting to set up their own talent intelligence functions," added Coult. "Businesses are realising that they can have a bespoke solution, so the growth has been phenomenal."