No, you don't need an answer 'straight away', and here is why.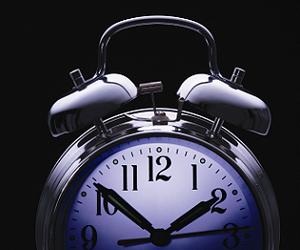 Some readers may have used it, and many will have experienced it. It is the news that will often simultaneously make a candidate very happy and very frustrated: the exploding job offer.
Named for its nature, the exploding job offer is job offer that comes with a ticking clock strapped to its back, generally filtering down to job candidates in a package labelled "we really need to make a decision" or "we need to fill this position quickly".
While every job offer will – reasonably – have a time limit of some sort, the exploding offer is one that will burst in matter of days or even hours.
The exploding job offer is a strategy that recruiting specialists have had in their arsenal for some time now, but while fans of the style may see it as a ruthless, sure-fire way to find the candidate you want, research indicates it might backfire, painting the employer as desperate, pushy and abrasive.
Adam Grant, professor of management and psychology at The Wharton School, University of Pennsylvania, highlighted the problems with exploding job offers in a recent post on LinkedIn.
Referencing his own students who have received such offers, Grant highlighted that most have one of the following four reactions to companies that hand them exploding job offers:
The organisation has a hard time recruiting candidates.
The organisation is desperate to fill the position immediately.
The organisation knows a candidate would never choose them if they had the chance to consider other offers.
The organisation views candidates as 'virtually identical', and so is happy to move quickly to someone else.
"When you use an exploding offer to pressure candidates into signing, you can count on them to always have one foot out the door. As soon as a better opportunity comes their way, they'll jump ship," he explained.
A study from business school Insead,
Exploding Offers Can Blow Up in More than One Way
, provides additional insight, finding that exploding job offers do more harm than good due to the negative reciprocity, despite a large proportion of recruiters choosing to issue exploding offers.
The study described the climate most exploding offers thrive in: following graduation, competition can be stiff not only for candidates but for organisations attempting to harness the top talent in their field. In order to prevent the temptation of other companies, organisations will issue exploding job offers. Facing student debt and other financial pressures, young applicants will be forced to accept these offers.
While it may then appear the exploding offer has worked, the reluctance of the candidate and their begrudging acceptance means they will often be working 'one foot out the door'.
"Consider a mid-tier consulting firm that gives an early, exploding offer to a strong applicant (i.e., one who is likely to do well on the job market), which the applicant accepts prior to learning whether better alternatives will yet come. The applicant is then obliged to work for the firm, for at least a reasonable period of time," the paper states.
While obliged to work for a certain period at the organisation, the employee also has a much more internal decision: how hard to work. The study argues that the resentment that the employee harbours due to being forced into making a decision will mean they will be less committed, and ultimately choose not to work hard, reducing the benefit gained from the employee significantly.
On the other hand, the paper does argue a degree of virtue to exploding offers in certain situations. Although exploding offers will not always increase the 'capture' rate of candidates, they can be useful when the candidate pool is large and features many talented people. In this instance, placing a deadline on offers can increase the speed at which an organisation can find the appropriate worker, as well as give lee-way for further interviews to be conducted.
Have you ever issued an exploding job offer? Or been issued one? What do you think of putting tight deadlines on job offers?