As recruitment methods diversify is there still a requirement for candidates to provide a cover letter or has it become obsolete?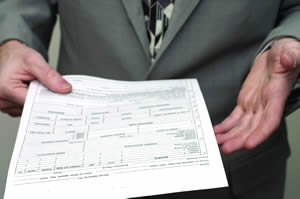 The Young Entrepreneur Council recently put forward the case for the humble cover letter. With many recruiters receiving piles of applications it can be less time consuming to bypass the cover letter and launch straight into finding the most impressive CV or portfolio. However, the Council argues in doing this you may be missing out on vital as information as cover letters can be very telling.
The Council put together a list of reasons from 11 of their members on reasons why they still ask for one and what it can tell you about the applicant.
Some of their reasons include:
They test for fit: Wade Foster from Zapier argues that resumes are an easy way to bulk spam a lot of potential employers but by asking for a cover letter that includes certain information ensures you get fewer candidates of much higher quality.
They tell you who is serious: Taking the time to write a custom one signifies that the candidate has a high interest in your organisation and pays attention to detail.
They provide more insight: The cover letter gives you insight into how people think and present themselves.
They distinguish the best from the rest: "Anyone can present an impressive resume. It is without a doubt the addition of a genuine, well-written, and honest cover letter that distinguishes a stellar candidate from a mere qualified one," Zach Cutler, from the Cutler Group, stated.
But do those reasons hold true with Kiwi recruiters?
Rebecca Clarke, manager HR Solutions and Drake Recruitment Services, told
HRM Online,
that "for every person who says the cover letter is not important, you'll find another who says it is".
She said many prospective employers view the cover letter as a way of getting their first impression of a candidate.
"A cover letter is an introduction, a sales pitch, and a proposal for further action all in one. It gives the reader insights that your CV may not. It gives the reader a taste of what's to come – not by simply summarising the resume, but by highlighting the aspects of your background that will be most relevant to the position. A cover letter also demonstrates that you can organise your thoughts and express yourself clearly and appropriately; in other words it reflects your communication skills and to some extent your personality," she explained.
Clarke agrees with the reasons the entrepreneur's say are important, adding that a CV is limited in showing those things. And while personally she always reads the cover letter first as she finds it is more revealing than a CV, she said that for different industries the cover letter isn't necessarily a necessity.
"For our industrial recruiters, cover letters are not important, being physically fit, reliable, with a good work ethic and able to pass a drug test etc is critical, not the quality of a cover letter. For our white collar temp recruiters, your skill set and your flexibility is most important, so a cover letter is not essential, but if you supply one make sure that will support your application, not give us a reason to doubt your ability or question your fit ie 'I confirm that my strengths include: attention to derail'," she explained.
Clarke expects the debate to remain the same as every hirer has different preferences.
It will remain as it has always been that ultimately people are the ones making decisions about hiring people so everyone has different preferences, but she does agree with what the Council has put forth.
Ben Pearson, General Manager Beyond Recruitment, is on the fence when it comes to cover letters.
"I have a mixed view on this as a poor cover letter can detract, and an effective cover letter can set you apart and be an effective selling tool," he said. "Also, with technology advances, many job portals don't require a cover "letter" as such, but ask you to describe why your are interested in a text-box format – i.e. a "suitability statement". The same principles apply."
He adds that is a cover letter or suitability statement is requested they should have the following attributes: short, factual, directly addresses suitability for the role, grammatically correct with no spelling mistakes, does not contain or is a "personal statement" and shows a level of confidence.
Do you ask for a cover letter? Take part in our
poll here
.