This is how to future-proof your business with untapped talent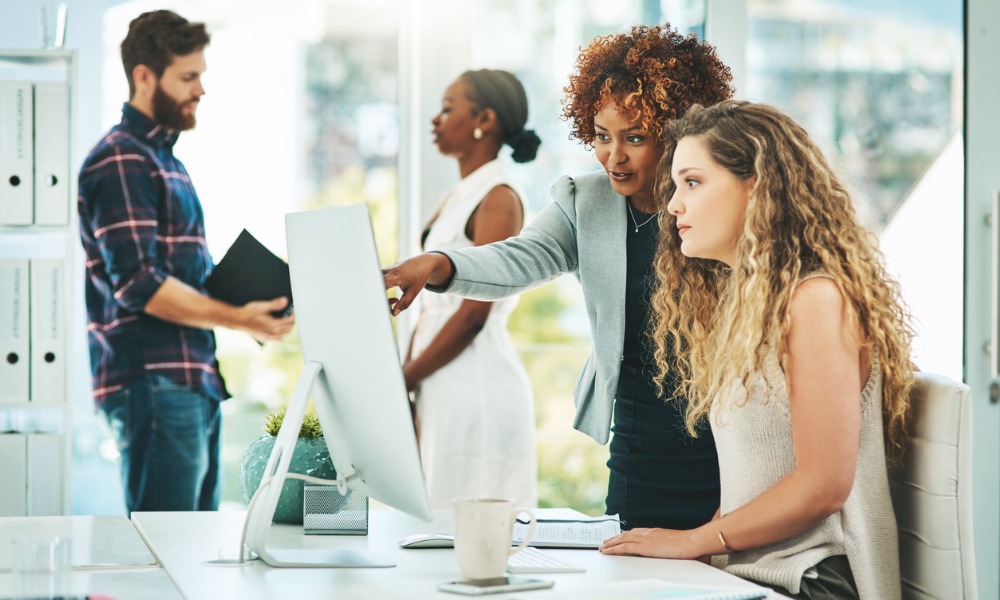 Rhys Hughes, Regional VP, A/NZ and Asia, SumTotal Systems
With digital skill shortages on the rise and millions of jobs being altered through digital transformation and automation, it is imperative that organisations maximise the potential in their existing workforces to overcome this challenge.
However, according to a recent study - Mind the Gap - of 2,500 employees across Australia, New Zealand, Singapore and Malaysia about their readiness for the future of work, almost seven in ten employees feel under-skilled and worried their employers will not support them to meet future job requirements.
The biggest red flag to come from the report was that nine in ten (90 percent) APAC respondents believe when a new role needs to be filled in their organisation, external employees are considered for hire. Existing employees are literally being left in their pigeon-holes, which is simply not sustainable considering the size of the task levelled at companies today.
Hiring is necessary when a business grows and requires more manpower. It is also needed when outside experience is crucial; for example, to establish a new department or bring a niche skill that doesn't exist at all within a company.
However, hiring is very costly. It has been estimated the real cost of recruitment can be upwards of 50 percent of a person's salary. Hiring incurs advertising costs, recruitment fees, interview time and resources, as well as induction and administrative training expenses – without any guarantee of improved productivity.
With younger generations far more likely to job-hop than older workers, retention is only getting harder. Training and reskilling are essential in helping a company equip itself for current and future skills needs, and to give employees greater security and sense of value in their roles. But training alone still runs the risk of becoming a box-ticking exercise. What will separate successful companies from stragglers will be genuine career mobility and leaders who are committed to uncovering and growing talent in every corner of an organisation.
Placing career progression front and centre
Career mobility in today's environment is not a series of pre-determined titles with a lineal path to management. Ultimately, employees want new challenges and opportunities to stay engaged in their work, grow their skills, and advance their careers – but advancement means something different to everyone.
Meaningful career growth needs to be individualised. This starts with mapping out career plans that allow people to move in any direction across a company – up, down, sideways, or jump into a new role entirely. This is particularly essential for anyone whose role is threatened by automation. Why not use that manpower and existing knowledge of your business to train and redeploy someone in a whole new way?
Introduce 'lifelong learning'
As an extension of career mobility processes, workplaces will need to adopt a 'lifelong learning' approach to employee development. Today's learning must be personalised, self-curated, continuous and on-demand to give individuals a sense of ownership to reach their development goals any time, in a way that keeps them motivated.
A single, cloud-based, data-learning model that simplifies and streamlines staff assessment and training within an organisation will enable companies to identify skills and competency gaps and give employees greater ownership over their development. Ideally, organisations should use a complete consumer-grade HR technology solution that offers sophisticated data collection, analytics and various business intelligence system integrations. This will allow HR leaders to improve their grasp on employee engagement, accurately perceive company culture, register workforce skills and talent and succession plans, and understand the true impact of learning on the business. To build digital dexterity, an organisation must live and breathe it in the way they manage their workforce.
Build workforce capabilities with diversity in mind
Organisations also need to look at how they integrate learning and development initiatives to ensure all their people are given the best chance to thrive and develop their careers, including equal access for part-time, disadvantaged or casual employees. STEM training is advised throughout the work lifecycle, particularly aimed at women, who are currently a grossly untapped talent resource. One of the reasons women are under-represented in technology roles and IT companies is that many organisations are failing to ensure training programs are appropriately tailored to, and accessible for women to participate in.
Businesses across Asia-Pacific are holding themselves back through untapped staff potential and a gap-filler approach to hiring. Organisations that give all their employees access to lifelong, technology-enabled learning and genuine career mobility will be more profitable and will thrive in the digital age.