Mentorship is one of the most valuable tools your business has, not only for employees, but for the overall wellbeing and growth of your organisation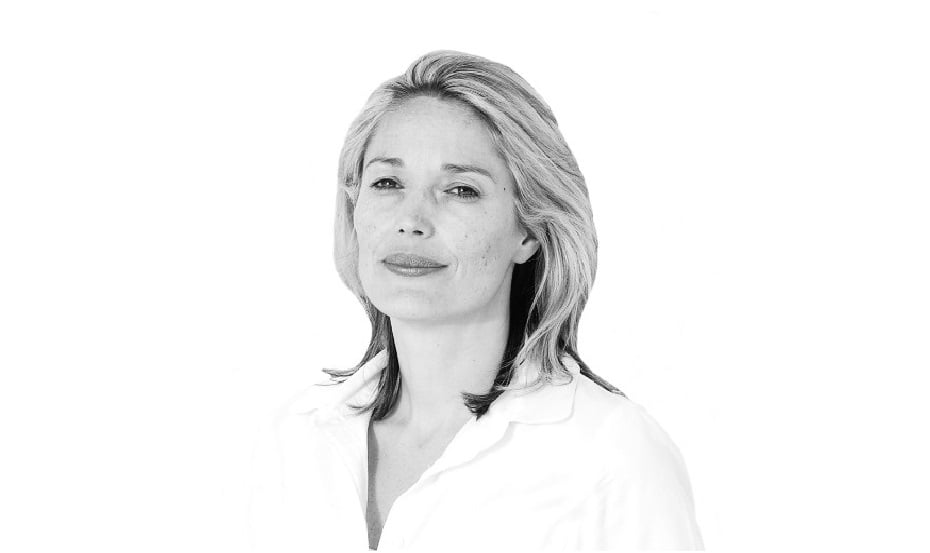 by Julia Farrant, Chief People Officer, Ovato
Mentorship is one of the most valuable tools your business has, not only for employees, but for the overall wellbeing and growth of your organisation. There's a reason that 71 per cent of Fortune 500 companies have mentor programs – they provide benefits for performance, productivity and innovation.
But how can you put it into practice? Ideally, the process will pair an experienced staff member with a younger or less experienced mentee, in a way that allows them to communicate regularly and share ideas. It doesn't have to be a formal process: it could be something as simple as a regular catch up and chat where staff learn to better manage workplace challenges and gain a new perspective. Or it could be a more structured process designed to help them meet specific KPIs.
Either way, it will provide stability and guidance, and is particularly valuable in times of change, for example, when your company undertakes a leadership transition, policy overhaul or rebrand. Both the mentor and mentee have an important role to play in building an effective partnership and learning from it.
Building a successful future for the business
Trust is the core building block of a strong and enduring relationship and will propel mentees towards their business goals. After all, it's said that behind every great leader are great advisors. A mentoring relationship illuminates new perspectives to spark creative problem solving and builds self-esteem – both ideal qualities in business leaders.
At the same time, it allows mentees to ask any questions they may have about the business and build their confidence by filling gaps in their knowledge. Setting personal goals together keeps both parties accountable for reaching them and encourages KPIs that will contribute to the success of your business.
Ultimately, a mentoring program opens doors for mentees, providing them with new skills and exposure to people across different departments. Here at Ovato, we have a wealth of experience across printing, distribution, marketing, digital platforms and comms, and sharing this knowledge contributes to stronger performance across the business.
By bringing together people and parts of the business that might not otherwise interact, mentor programs can help to create informal networks across departments, to transfer knowledge, expedite work and create cross-selling opportunities, all of which lead to better business outcomes. It's also critical for employee retention, with Australian millennials rating a positive work environment and learning opportunities as more important than financial benefits.
Becoming a strong mentor
Every employee has their own interests and experience, which is why it's essential to choose the right mentor for the job. Someone impartial who doesn't interact with their mentee daily might be the perfect choice because they can mediate without getting personally involved in any issues. It will also put mentees at ease that they're able to be honest and open about any challenges they're facing.
An effective mentor should be available, committed and willing to share their personal and professional experience. They should also be a strong communicator and listener and able to give constructive criticism. Likewise, mentees should be open, communicative and responsive to feedback.
Mentorship requires a time investment to understand the unique needs of your mentee, as well as commitment to working with them on their goals. While this may take time out of a mentor's day, the rewards are clear – CEOs involved in a formal mentoring program say it's helped them avoid costly mistakes and improve proficiency in their role, and led to better decisions.
Learning from multi-disciplinary perspectives
Supporting a mentee teaches new, multi-disciplinary skills and brings new opinions and ideas to their work. For example, a content marketer mentoring a graphic designer can learn how to apply design principles to their copy to make it more appealing – while the designer will learn about the narrative structure and marketing fundamentals underlying the brief.
Working across disciplines also breeds innovation that's buoyed by strong and well-thought out ideas. New perspectives encourage creative thinking and open communication channels throughout the business. This will be especially important for the new wave of Gen Z employees entering the workforce, with a recent Deloitte survey finding 78 per cent of respondents expect this generation to need a lot more support and mentorship, particularly for softer skills and professional attributes, rather than technical knowledge. An employee that feels supported is also more likely to continue with your business, reducing the volume of staff turnover and encouraging passion for your company and its culture.
By creating an environment where every employee feels safe, comfortable and confident enough to share their ideas, you can work towards creating a vibrant and supportive business culture where all staff feel happy and fulfilled in their career.