HR leaders have an incredibly important role to play during these times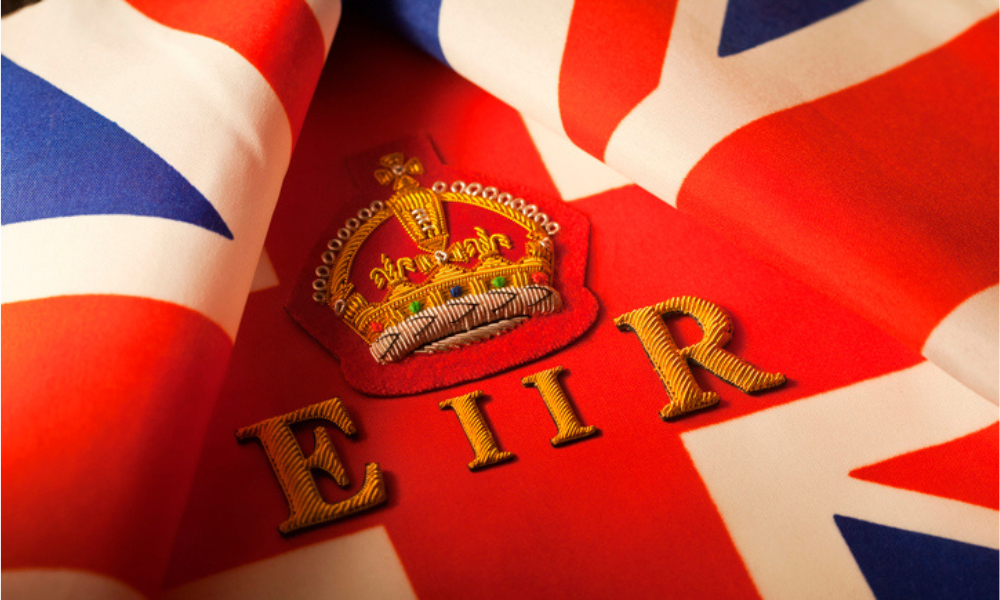 Whether you're a staunch royalist or an adamant anarchist, there's no denying that Queen Elizabeth II was a force to be reckoned with. The second longest reigning monarch in history, The Queen did more than occupy a throne – she served as a prime example of female leadership in action. As organisations and entire countries ground to a halt yesterday, in honour of Her funeral, HR leaders have an incredibly important role to play in the aftermath. Especially where colleague conflict is concerned.
Read more: Is politics bad for company culture?
The issue of the Monarchy is an incredibly divisive one, with strong opinions on both sides of the camp. As such, it's important that employers take action to prevent any workplace fallouts during these times. Let your employees know that it's okay to have a difference of opinions, and that they should express their own views in a respectful manner with their co-workers. With that in mind, we spoke with HR leaders to see what Queen Elizabeth meant to them – and what lessons on diversity and women in power they learned for the late monarch.
Showing your true self is a quality, not a fault
"Queen Elizabeth II displayed the importance of leaders showing their human side," Dr Melanie Peacock, associate professor or HR at Mount Royal, told HRD. "While she held to tradition and valued the criticality of duty, after her passing many people who met her have commented on her quick wit and sense of humour. Numerous world leaders have recalled sharing a joke and fun moment with her. It's interesting that when asked to comment about Her Royal Majesty, many other people in positions of power recall her laugh.
"This highlights that when all is said and done, it was the personal exchanges that people remember. As such leaders not only can, but should be willing to display a fun and human side to others. This makes them more real and certainly more memorable."
Always be curious and listen
"If there was ever a lesson, it would be to have an open, curious, and inquisitive mind," added Dr Raeleen Manjak, CHRO at the City of Vernon. "It has been said that when Her Majesty would meet with an audience or on a walkabout she was always very curious and asked a lot of questions. Developing the ability to focus on deep listening rather than to give answers is an ability of a great leader. It is about being open minded and forward thinking, and being receptive enough to hear an opposing point of view along the way. It is about being unafraid to change your mind."
Be visible and approachable
"People often refer to Queen Elizabeth's poise and grace, which offered a sense of calm and stability," added Angela Champ, SVP HR at Alpine Building Maintenance. "The Queen's example showed that, during difficult times, people take comfort in a stable element and they look to their leaders for this. They don't want to see their leaders panicking.
Read more: Compassion or paranoia? What HR can learn from political leaders
"Queen Elizabeth was also often complimented for her bright monochromatic fashions when she was out in public, but what might not be known is that she purposely dressed that way so that people in crowds could spot her even if they were far away. She knew that being visible was important. Whether you're a monarch or a leader in an organisation, don't discount the value and importance of being visible to your people."
HR's role in colleague conflict
In politically charged times, personal beliefs can spill over into the workplace. And while leaders should encourage employees to bring their truest selves to work, people need to be reminded to voice their views with consideration.
But what causes colleague conflict? Well, according to a report from CPP, 49% of employees argue because of personality clashes. A further 24% said that stress causes them to lash out, and 15% said it comes down to discussing 'taboo' or 'forbidden' topics. For employers looking at avoid an HR headache this week, it's time to roll out some best practice guidelines.
"During times of social and political change, employees expect more conscious action and policy from their organisations," added Brian Kropp, chief of research in the Gartner HR practice. "To minimise the negative impacts of politics on the workplace, HR leaders must ensure that employee emotions and behaviours associated with the current political environment don't distract and disengage the workforce or create a hostile work environment."
Are you in support of New Zealand's bank holiday for Queen Elizabeth II? Cast your vote here.