'It's more important than ever for businesses to regularly ask for feedback, listen, and act on it'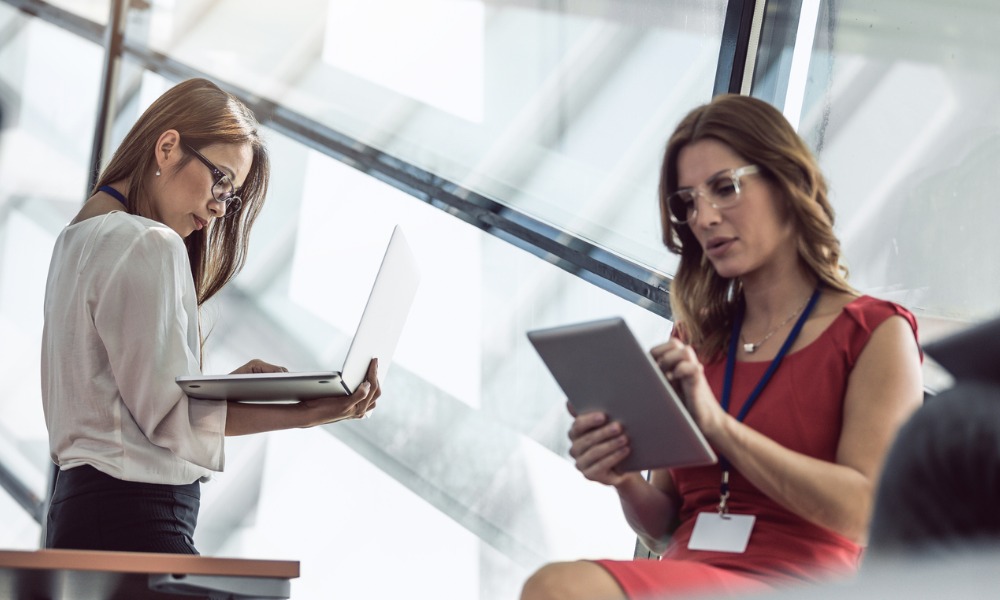 Organisations in New Zealand and Australia experience the highest level of employee attrition globally, according to new research by Qualtrics.
The 2020 employee experience trends study reveals 23% of workers in NZ and Australia intend to stay with their current employer for less than a year. The number of employees looking to change jobs almost doubles (40%) when the period is extended to two years.
Globally, 18% of workers intend to remain with their current employer for less than a year, with companies in the UK facing similar levels of attrition as NZ and Australia (23%).
Other regions above average include USA (21%), Eastern Europe (21%), and Canada (19%). In contrast, Germany (13%), Japan (11%), and Thailand (6%) returned the lowest attrition risk.
Employees under the age of 30 were found to be most at risk of attrition, with 28% looking to switch jobs within 12 months and more than half (51%) within two years. In contrast, just 36% of over-30s plan to change employers by the two-year mark.
When it comes to employee engagement, NZ and Australia fared better on the global stage returning a score of 53% - only the USA (55%), France (55%), and Canada (54%) returned higher scores.
Age also impacts employee engagement, with those over the age of 50 found to be the most engaged (57%). Respondents between the age of 30-39 were the least engaged (51%), with under-30s and 40-49 returning scores of 52%.
The top drivers of employee engagement in NZ and Australia are confidence in senior leadership to make the right decisions, recognition for good work, opportunities for learning and development, managers who help employees with career development and managers who are effective in helping resolve work related issues.
Steve Bennetts, Leader of EX Solutions & Strategy APJ, Qualtrics, said the positive impact of high employee engagement cannot be overlooked.
"Research shows highly engaged employees are more likely to exceed performance expectations, and their employers benefit from 2.5 x more revenue growth and 40% less churn," said Bennetts.
"Results from Qualtrics' 2020 employee experience trends report highlight the varied needs of A&NZ's multigenerational and diverse workforce, and the rewards of meeting them.
"The study outlines the areas businesses need to focus to improve their employee experience, and what they can do to give every employee a voice - especially during times of transformation."
The state of play means it's more important than ever for businesses to regularly ask for feedback, listen, and act on it, added Bennetts.
Managing a multigenerational workforce
Employee engagement tends to increase the longer an employee remains at the company in New Zealand and Australia, peaking around four years. Engagement drivers change over time however, reflecting the need to constantly understand and act on the issues that are important.
The most important engagement driver for employees with less than two years tenure is opportunities for learning and development. Engagement for employees with four+ years of tenure is mostly driven by recognition for good work.
"The diversity of the workforce in New Zealand and Australia should not be a barrier to success," said Bennetts.
"To realise the benefits presented by New Zealand and Australia's diverse workforce, organisations should use modern EX platforms capturing feedback at crucial moments across the entire employee journey, and that offer guided action planning tools enabling users to automatically understand and deliver against the unique needs of their teams," said Bennetts.
Don't just listen. Act. And act often.
The acts of collecting and acting upon employee feedback take on greater importance when the subsequent business impact is considered.
More than two-thirds of workers in New Zealand and Australia believe it's very important employers listen to their feedback. Businesses providing a feedback program achieve an engagement score of 57%, while those who do not return 45%.
Engagement scores rapidly increase to 78% when that feedback is acted on in a meaningful way, and reduce (39%) when businesses fail to act on it.
How often feedback is collected also impacts engagement. Businesses that collect feedback at least quarterly achieve 62% engagement. This score drops to 53% when businesses only collect feedback once or twice a year.
"The Qualtrics study shows that while asking for employee feedback and the frequency at which it is collected has an impact, it is whether the employee feels the company turns feedback into action that really moves the needle," added Bennetts.
"While the way we work might be changing, the objectives are not; businesses value loyal and high-performing employees - who in turn reward their employers with high engagement.
"Modern employee experience programs make it easier than ever for businesses to consistently listen and act on employee feedback, ensuring decisions are always made with people front of mind."