Could being chained to the office desk five days a week soon be a thing of the past? New research suggests so.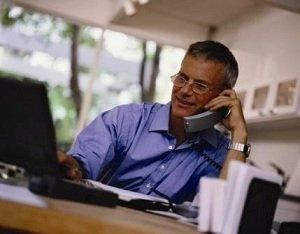 Professionals tied to the desk five days a week could soon be the minority, according to new research.
Some 40% of New Zealand business leaders now report that they work remotely for half the week or more according to the 2013 Regus Global Economic Indicator.
Regus Asia-Pacific director John Henderson said the Indicator showed the rise towards remote working looks "stronger than ever – and it's only going to continue to grow".
"Two-fifths of New Zealand professionals work away from the office for half the week or more and though we have a little way to go to catch up to the US (47%) and the UK (42%), the research shows that in this digital age, workers are ditching the desk and the days of the traditional Monday to Friday, 9am-5pm office are numbered," he said.
Issues surrounding trust and freedom appear to be all that is holding greater numbers embracing the trend Henderson said, but he expects that once businesses and employees can look past that they will "reap the benefits of greater productivity, less operating costs and better staff retention".
While chief executives express concerns over motivating and managing staff at a distance nearly half (46%) of NZ respondents said effective management of remote workers is achievable if managers undergo special training.
The research also found that 79% expressed concerns that junior employees will develop less rapidly if they are managed remotely, while 40% reported that it would help them to become more responsible.
Professor Tim Bentley, director of the NZ Work Research Institute said the results were in line with expectations.
"Remote workers or telework as it's often called is becoming more and more common and I would expect that to increase," he told HRM Online.
Bentley is leading the Telework Productivity and Wellbeing Project, a university-industry collaboration between the New Zealand Work Research Institute, AUT University, the Institute for Broadband Enabled Society, University of Melbourne, and Cisco New Zealand. This study will focus mostly on large organisations, and will examine the impacts of teleworking on employee wellbeing as much as business outcomes.

Despite the rise in remote working, Bentley said New Zealand will not catch up to the numbers in the US until attitudes change.
"The technology is there, culture just hasn't caught up with it yet and particularly how managers view it," he said.
"One major thing that it's going to take is for a change in management attitudes towards it because so many managers still have a rather old school view of wanting to visually monitor workers and their productivity, and feel they need to see them in order to know that are actually working."
And like it or not, it appears to be the direction the working world is heading in.
"Thats the way we are moving," Bentley said. "Much more importantly the younger generation of workers is coming through - Generation Y and millennials that will come after them - they'll want to be able to work flexibly and they'll want use ICT mobile devices to work anywhere anytime."
Key findings in NZ show:
57% said they manage someone who works remotely
48% said they are supervised by a remote manager
40% of companies use reporting systems to monitor mobile employee efficiency
38% use video communication between managers and employees
48% said their superiors consider trust an important issue
Further reading:
New Zealand SMEs embracing telework and its benefits