Two experts talk to HRD about strategies to address ethnic diversity and inclusion in the workplace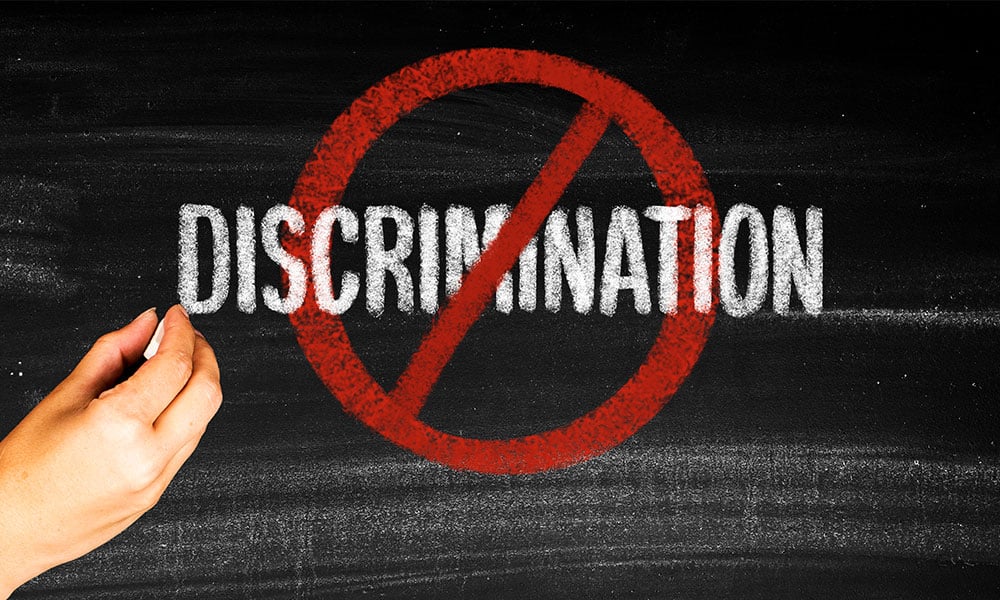 Throughout New Zealand, demographics have changed rapidly in the past decade to the point where ethnic diversity is now a major feature of society.
Auckland, for example, has 50% of the population who identify as Māori, Pacific or Asian, while 44% of the people are born outside of New Zealand.
Despite those statistics, ethnic diversity did not appear as one of the top three workplace diversity issues in the 2020 New Zealand Workplace Diversity Survey.
Moreover, the research found that less than half the workplaces surveyed have a formal policy, programme or initiative to address ethnicity.
So why isn't the country's strong ethnic diversity being reflected through practices in the workplace?
Diversity Works New Zealand Chief Executive Maretha Smit believes a reluctance to offend means people shy away from having conversations that relate to ethnic difference.
"Therefore, we are not getting a shared understanding and appreciation for difference," Smit told HRD.
"Cultural intelligence is about creating an environment of respectful curiosity to ask the questions about differences that will give you a better understanding.
"Those questions need to be asked in a space where people feel safe."
Smit added that leaders need to step up to difficult conversations, including those that might address white privilege, call out discriminatory comments and encourage everybody in an organisation to speak out when they witness discrimination in the workplace.
"Organisations also need to look for learning opportunities or programmes that will give people an understanding of ethnic difference, and tools and strategies to shift mindsets."
'People look down upon me if I practice customs'
Further studies also show that when it comes to walking the anti-discrimination talk, New Zealand workplaces still have work to do.
Research conducted over 2019-2020 by Professor Jarrod Haar (AUT Business School) with AUT Master of Business Management student Saima Amjad used multiple quantitative surveys to examine racism in the workplace as experienced by New Zealand employees.
The workers surveyed identified as Māori (437), Tagata Pasifika (148), or Muslim (121) and the samples reflect a broad range of professions, gender and age.
Read more: https://www.hcamag.com/nz/specialisation/diversity-inclusion/how-to-build-an-enduring-company-culture/223628
The perceived discrimination at work is defined as "an employee's perception that selective and differential treatment is occurring because of their ethnic/cultural/religious affiliations".
These experiences could be expressed as, "At work, I feel uncomfortable when others make jokes or negative commentaries about people of my ethnic/religious background" and "At work, people look down upon me if I practice customs of my culture/religion".
The results found around 40% of Māori and Pasifika employees and 35% of Muslim employees reported no racism at work.
Just over 20% of Māori and Pasifika employees and 15% of Muslim employees reported a moderate level of racism at work, with fewer than 5% of all employees reporting a high level of racism at work.
What are the impacts of high workplace racism rates?
Across all three ethnic groups, findings showed that those who reported more racism at work also described lower job satisfaction, poorer engagement, and were more likely to want to leave their jobs.
Moreover, wellbeing was impacted: those facing more racism at outlined lower happiness, higher job anxiety and job depression.
Compared to international data, the findings indicate workplace racism rates are high in New Zealand.
Broad population studies from the US - dominated by white American respondents - would put these numbers as being very high, according to Haar.
"However, that also holds on studies targeting specific groups like Hispanics in the US. Therefore, compared with international data this is high."
However, Haar told HRD that given the data was very similar across Maori, Pacifika and Muslim employees, this likely reflects the "real state of play in New Zealand workplaces".
Read more: https://www.hcamag.com/nz/specialisation/leadership/can-you-coach-leaders-to-be-cross-culturally-capable/189549
Firms that have a greater focus on better HRM practices and had better inclusion practices report "significantly lower levels of racism", according to Haar.
Consequently, practices around making workforces more people-centred and encouraging equality will achieve better results, he added.
"Clearly, it's important to make these lived experiences better – set the KPIs of managers around this and then they will become incentivized to do better," said Haar.
"That's one important step. Also, making questions about racism at work a part of employee engagement surveys would be useful too."
The story of the Koru
The koru is often used in Māori art as a symbol of creation and is based on the shape of an unfurling fern frond. It is also the symbol that was chosen to represent Air New Zealand, however many new recruits did not fully understand why the koru was so significant for the national airline.
Cabin Crew Manager Regan Close said the company wanted employees to experience the culture that sits behind the koru, including the "carvings and mātauranga within the marae".
"We wanted to embed a full cultural experience with a traditional pōwhiri welcome, a hāngi and an overnight marae experience," said Close.
"We wanted our new employees to share their excitement of joining an iconic brand with their loved ones and provide their whanau (extended family) with an opportunity to share and embrace their own cultural identity in a welcoming environment."
Consequently, a group of cabin crew and trainers created The Story of the Koru, a learning module for all new cabin crew trainees that included face-to-face and online learning modules about the history of the koru and its meaning.
The next phase was to include a proposal to host a cabin crew graduation ceremony on a marae. The initiative became known as Te Ara Nui (The Great Path) and a business case was created and presented it to senior management to embark on a trial run.
The initiative was approved and two trial graduations on the marae were hosted by the rōpū.
"Our first two graduations were well received by the business, the community, new employees, whānau and senior leaders who encouraged, supported, and fully embraced this new initiative," said Regan.
The cultural graduation ceremony was introduced into the airline's New Intake Training Programme on a permanent basis and it was so well-received that it was the Cultural Celebration Award Winner at the 2019 Diversity Awards NZ.
The judges were particularly impressed that the programme showed true excellence in celebrating New Zealand's indigenous culture and used the koru to connect Air New Zealand's employees to that culture.
Air New Zealand's Chief People Officer at the time, Jodie King, attended the inaugural ceremony at the marae where she stayed overnight, learnt and shared a mihi and partook in the Air New Zealand haka.