Findings show disproportionate impact on women in the workplace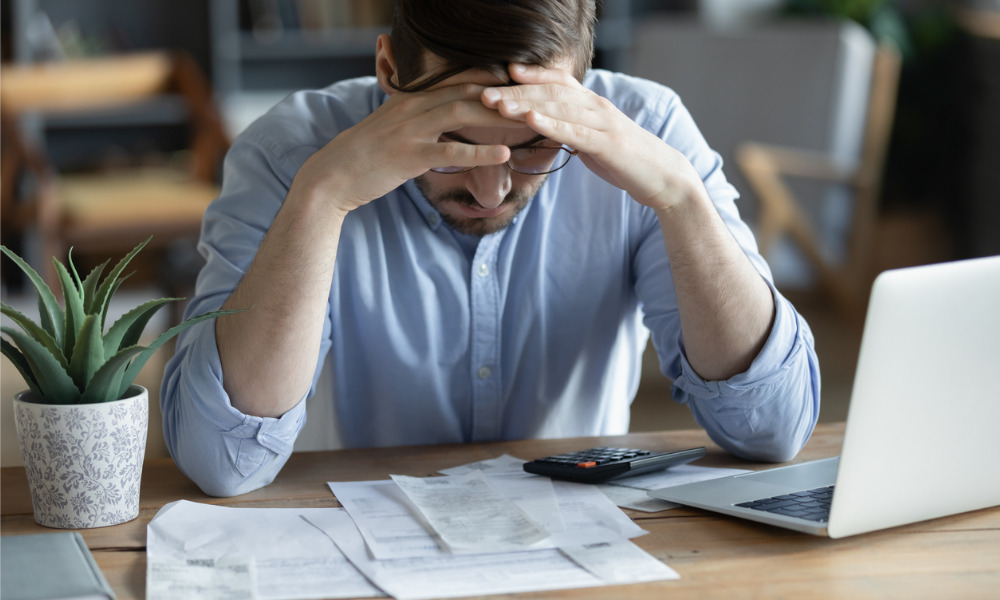 The rising cost of living is negatively impacting the mental health and productivity of New Zealand's workers, according to a new report.
The latest quarterly ELMO Employee Sentiment Index, which surveyed over 500 New Zealand workers, found that 57% of them believe the increase in the cost of living had a negative impact on their mental health.
Aside from mental health, 46% of Kiwis said financial stress is also impacting their physical health, while 34% said it impacted their productivity at work.
The index also found that the rising cost of living has a disproportionate impact on women, who are more likely to admit (66%) that the cost of living impacted them negatively compared to men (49%).
The situation is concerning, according to ELMO Software CEO Danny Lessem, as women are already facing barriers in the workplace.
"Historically, we know women are more likely to be underemployed and feel they're not working enough hours - and that's something that came through in our results. Almost a quarter of women (23%) believe they aren't working enough hours, compared to just 13% of men," Lessem said in a media release.
Lifestyle change
To address financial stress, 63% of employees said they changed at least one thing in their lifestyle to remain afloat amid the rising cost of living. These changes include:
Cancelling streaming services subscription (30%)
Unsubscribing from shipping or product emails (26%)
Returning impulse buy (18%)
Cancelling or removing a credit card from their phone (11%)
The findings also revealed that younger workers are getting hit harder by financial stress than older members of the workforce.
According to the report, 85% of Gen Z employees made a change in their lifestyle to offset the rising cost of living. This is much higher than the number of older workers who did the same thing:
Millennials (76%)
Gen X (53%)
Baby Boomers (38%)
The findings come as New Zealand's average total weekly earnings per full-time employee rose 7.1%, as average ordinary time hourly earnings rose 7.6% to $39.83.
Finance Minister Grant Robertson pointed out that the growth managed to outpace the country's inflation rate of 6.7%.
"This is the best response to New Zealanders dealing with cost-of-living pressures," Robertson said.
What can employers do?
Financially stressed employees aren't always easy to spot, but HRD previously reported that they may appear withdrawn or distracted, quick to anger, anxious, or depressed.
As indicated in ELMO's findings, employers can also spot a financially stressed staff by observing a change in the quality of their work.
To help them, employers are urged to take "proactive" steps.
"Organisations need to lean into the problem and be proactive rather than waiting for signs of distress and reacting to that. Tools such as referring an employee to an EAP provider when they are already in a poor position, won't cut it," Josh Vernon, co-founder and CEO of Wagestream, previously told HRD.