The symptoms of financial stress are hard to spot – but look close enough and you'll see them clearly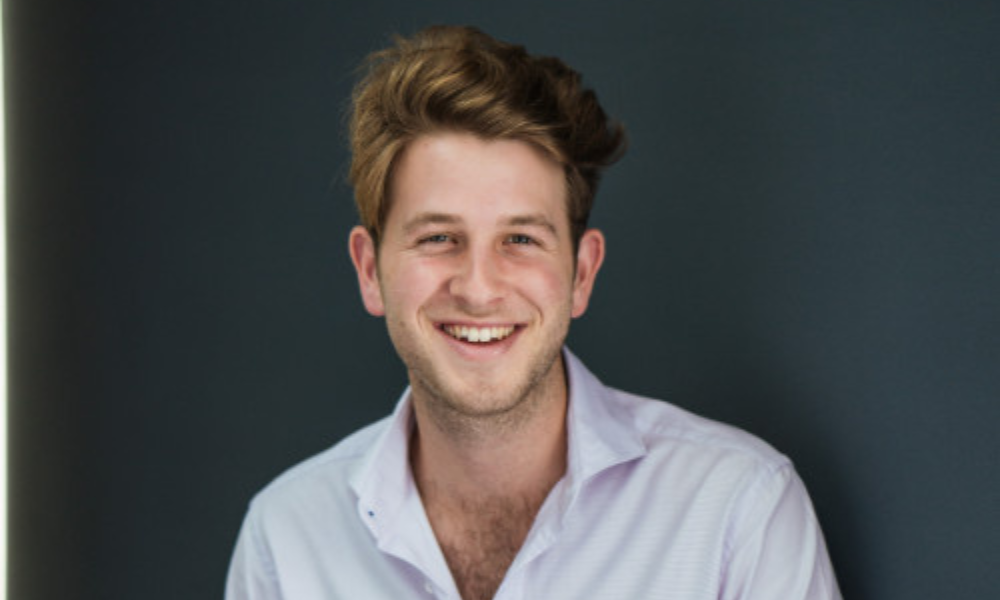 Financial insecurity is being felt across the board and it's an issue that will be of mounting concern to employers - if it isn't already. Financially stressed employees are distracted, have poor sleep patterns, take an extra 2.4 sick days and spend almost an hour each week dealing with money problems.
Josh Vernon, co-founder and CEO of Wagestream says in addition, an EY survey found that 20% of employee turnover is attributable to financial stress. A stress that has increased as a result of inconsistent and unreliable income in the sectors where Wagestream Australia operates: in care, hospitality and retail sectors.
"The base need for a good income, paid promptly has driven employees to simply move on from organisations that don't offer that - to work for an employer who does, or an agency where they can get paid more or get paid more quickly," says Vernon.
The symptoms of financial stress are hard to spot and an employee may not want to discuss it. As with other kinds of stress, changes in behaviour are an indicator that something is wrong. They may be withdrawn or distracted, quick to anger, anxious or depressed. Their quality of work may take a dive or they may absent themselves from work altogether.
Read more: Bullied and sexually harassed – the epidemic in NSW parliament
"Organisations need to lean into the problem and be proactive rather than waiting for signs of distress and reacting to that. Tools such as referring an employee to an EAP provider when they are already in a poor position, won't cut it," says Vernon. With the average take up rate below 10%, it's clear that programs that only focus on addressing symptoms of mental, physical and financial issues aren't the answer.
The approach companies have taken to ensure the financial health of their workforce has been markedly different in APAC. In the media, News Corp shaved nearly 1000 staff from its regional and community newspaper titles in 2020, moving the publications to digital-only. By contrast in the same year, hotel chain Accor, despite two-thirds of its hotels being closed worldwide due to the pandemic, set up a special purpose 'Heartist' fund. The €70m-fund ­- 25% of its planned dividend - was agreed on by shareholders and allocated to help Group employees and partners affected by the health crisis.
Accor states that the purpose of the fund is "for those who do not benefit from insurance or state cover and are in financial distress due to an impactful income reduction resulting from the current Covid-19 unemployment, including nutritional, health, safety, housing, educational and/or funeral basic expenses". Accor also offer their staff access to Wagestream's financial wellbeing platform.
Another company which began offering financial assistance to staff during the pandemic but which has now adopted a broader, permanent initiative is Collins Foods Limited. Their Family Fund was set up to support team members and their families during Covid but now is available to employees who may need help with day-to-day living expenses, such as groceries, rent or fuel. To date, nearly $70,000 has been gifted to 84 employees and their families.
Vernon thinks this is the way the company-employee relationship must operate in the future. "The border between people's lives and work is at times becoming murkier. Much needs to be thought about how we intertwine life and work in a more sustainable, holistic way," he says.
Wagestream is trying to model an holistic approach to financial wellbeing, says Vernon. The platform enables employees to access their wages in real time rather than waiting until the end of the pay period so that they can cope with unplanned expenses and not drift into debt. It also allows employees to grow savings directly from their pay, access personalised financial education and talk to qualified money coaches. Bupa, Hungry Jack's and Accor are among those who use the platform.
Relieving the financial stress of employees is something that employers should be concerned with. Vernon points to multiple research that shows employees with financial problems don't perform as well at work and spend time in work hours trying to deal with the issues they face.
In the UK, Vernon believes that financial stress has reached a tipping point and companies see it as their responsibility. But rising cost of living pressures is making it harder for HR departments to turn a blind eye. He urges business to act with urgency. "If organisations don't jump on it (increases in cost of living pressures), they are going to be a follower rather than a leader and acting quickly can see great returns. Businesses that Wagestream work with see their retention rates improve by 16% on average when they support their team with a financial wellbeing program," says Vernon.