A private member's bill currently in the ballot box could give employers clear legislative framework for drug and alcohol use and workplace safety.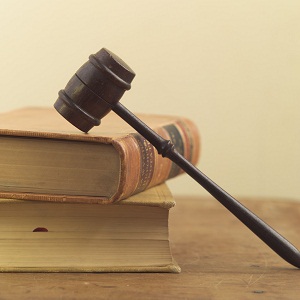 Employees may have to tell their employers if they are taking prescription medication, or pharmacy only products, that may expose others to harm or affect their productivity if an amendment to the Employment Relations bill is successful.
The Employment Relations (Safe and Healthy Workplaces) Amendment Bill would provide clear obligations for both employees and employers in regards to drug and alcohol use and workplace safety along with legislative framework.
It would apply to prescription medication, over-the-counter products, alcohol and illicit drugs.
The general policy statement of the bill states: "This bill will allow employers to implement policies concerning health, including productivity; safety in the workplace, including the ability to set policies regarding the consequences of being under the influence or effect of, or labouring under, drugs or alcohol in the workplace; and concerning the use of drug and alcohol testing, including for the purpose of giving effect to relevant policies."
The private member's bill is the work of Northland MP, Mike Sabin. He told
ONE News
the law is "largely silent" on a lot of detail around how employers should manage the issue.
"The employer needs the ability, needs the right to ensure that those hazards are managed," he said.
Under the bill, if a worker fails a drug test or refuses to take one, the employer would be able to suspend the employee with or without pay or instantly dismiss them. The same can happen if an employer believes a staff member has drugs or alcohol but won't hand them over.
It also provides a provision for sniffer dogs to be used to search an employer's property.
Kensington Swan Senior Associate, Steve Wragg, told
HRM Online
there is nothing 'explicit' in existing employment law compelling employees to give employers private medical information.
Currently an employer can only random drug test in situations where employees work in safety sensitive roles. Wragg said it could be argued that employees' general duty, under the health and safety employment act, to take all practicable steps to ensure that no action or inaction by them while at work causes harm to other employees could cover this "but it's by no means explicit".
There are also a couple of issues that would need to be taken into consideration if the bill were to become law.
"There is some challenges with it," Wragg said. "It's potentially asking an employee to make a call on whether the prescription medication they are taking is likely to cause a risk to others at work which is quite a difficult call for them to make."
There are also privacy issues with the disclosure of medical information he added.
As the bill is a private member's bill it has to be selected in a ballot for it to proceed.
To view the bill
click here
.