A number of legislative changes will come into force next year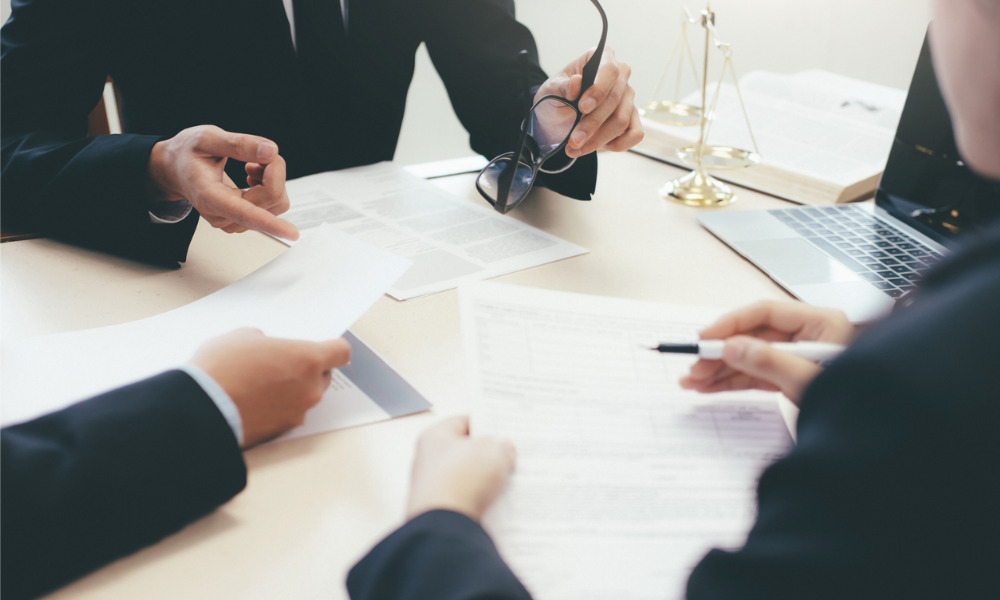 A number of NZ employment law changes are set to come into force next year following the re-election of Jacinda Ardern's government.
The Labour manifesto included sweeping changes to workplace relations aiming to improve legislation around pay equity, sick leave entitlements and the minimum wage.
HRD spoke to Hamish Kynaston, partner at Buddle Findlay, about the main law changes employers should be aware of.
Sick leave
The need for increased sick leave provisions has been highlighted during the pandemic, reinforcing the importance of an employee staying at home if they are sick.
Last month, Labour announced it would double the sick leave provisions from five to 10 days and the policy is expected to come into force late next year.
But employees' entitlements will not automatically double, it will depend on when their employment began.
"We've yet to see the legislation but we are hearing it will apply to part timers as well as full timers," Kynaston told HRD.
"It won't increase the cumulative amount of leave. The maximum won't go beyond 20 except without agreement.
"That will mitigate the issue where some workers have very high levels of accumulated sick leave which can be problematic for some employers."
Read more: Employee wins unfair dismissal case after being fired three days into new job
Pay equity
Last month, the Pay Equity Amendment Act 2020 came into force and already, unions have lodged pay claims based on the changes.
Kynaston said those claims will play out next year, forcing employers to unite to work through the new review process.
"Pay equity is going to continue to be something that's complex and resource and time consuming for employers," Kynaston said.
"It's something that's absolutely important and will address some of the historic pay equity we see but it's by no means straightforward.
"New criteria will bring new processes and there will be lot of work, questions and no doubt litigation around this issue."
The legislation aims to address the pay equity gap where an employer predominantly employs one gender following the 2013 New Zealand Court of Appeal ruling against Terranova Homes & Care.
The landmark ruling acknowledged that in certain industries, wages were lower because the work was mainly carried out by women, and as a result, the employer discriminated against its female workforce.
One of the first sectors to test the new legislation is early childhood.
The challenge, Kynaston said, is that employers which differ in size and region will have to come together in order to enter into a multi-employer pay equity agreement and make a decision on whether the claim is arguable.
The amendment act sets out a range of factors employers must consider over whether a claim is arguable, meaning the process won't be easy.
Read more: Christmas party warning for employers: 7 tips to avoid a lawsuit
Fair pay agreements
Similar issues are going to come into play around fair pay agreements, Kynaston said, after Labour agreed to bring in the recommendations of the Fair Pay Working Group.
Those include agreements covering both employees and contractors, enabling workers to have union representation during bargaining and mandating that only unions can initiate bargaining for the first agreement.
Again, the biggest challenge to employers will be overcoming differences in size, ways of operating and location to reach a fair pay agreement.
"Trying to coral multiple employers, some of which will be fiercely competitive, to put in place an agreement that covers them all will not be a straightforward process," he said.
Minimum wage increase
A simpler legislation change, but no less important, is the minimum wage increase which is set to rise from $18.90 to $20.
It's due to come into effect from April 1.
Holidays Act
Kynaston said changes to the Holidays Act are still "very much a question mark" but many hope Labour will push ahead with reform to simplify the current legislation.
"Many employers have found they are not compliant and a huge reason is because the holidays act doesn't deal in a clear and straightforward way with a modern workforce," Kynaston explained.
"With an increase in variable hours and multiple roles, once you get some variation outside 9-5 it becomes problematic."
Employers have called for a simplification of leave calculations and to push for entitlements to accrue, rather than be available every six or 12 months.
Dependent contractors
Another employment law area Labour campaigned to amend applies to the rights of dependent contractors.
Those are employees who have their own equipment and seemingly own their own business but yet depend on the hire from businesses for employment.
For example, those in the gig economy, like Uber drivers or couriers, who work on a contractor basis but may argue they are an employee in the eyes of the law.
Kynaston said in the film industry, a sector that relies heavily on contractors, workers were given more rights under a 2019 law change, including the right to bargain collectively.
"A similar sort of model may be applied to other industries or the government might seek to create a third category of person who may be difficult to define," Kynaston said.
"It's something we'll all be interested to see play out."