New Zealand employment lawyer reveals difficult questions for HR leaders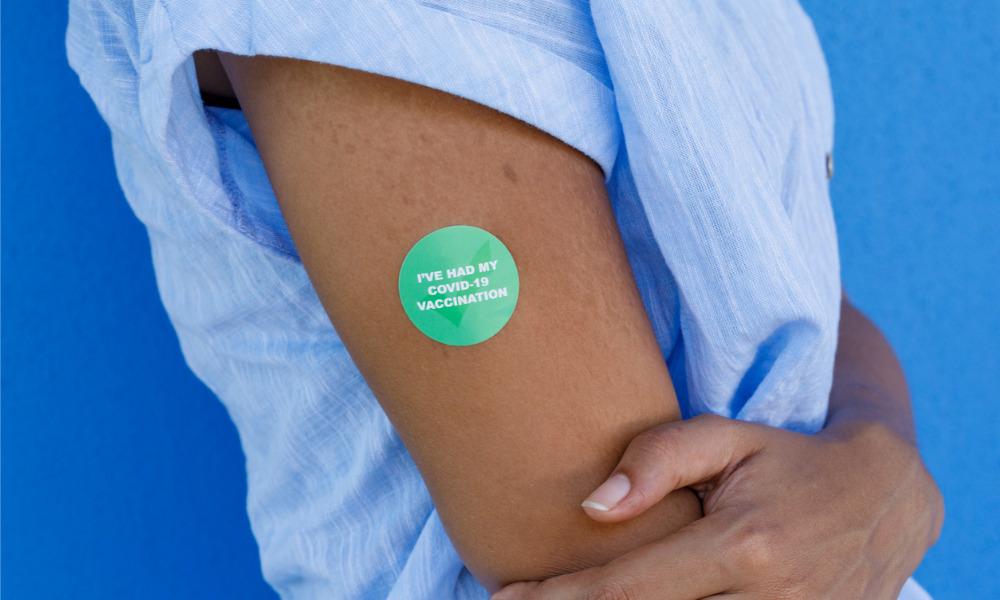 Legalities around vaccine mandates have been moving quickly with government announcements swiftly followed by detailed legislation, sometimes leaving businesses with only days to implement the requirements. And in New Zealand, the issue has only been compounded by further lockdowns and restriction uncertainty.

"In particular, in New Zealand, one of the significant problems for businesses is that the guidance has been continually developing," James Warren, Partner and Employment and Workplace Health & Safety Expert at Dentons Kensington Swan, told HRD. "The position has been continually moving, but government rules are not always clear about what is possible and what is not. As such, businesses have generally been left to their own devices to work out what the right course is.''

Earlier this month, New Zealand announced new vaccine mandates for education, health and disability and correctional workforce public service sectors. These mandates rule that employees in these sectors are required to have had both jabs by early January 2022. Prior to this, the only vaccine mandate was for workers in the border sector - including the aviation and maritime sectors. The government also announced that there are plans afoot to expand the mandate further to close contact hospitality businesses, such as hairdressers, gyms, and restaurants. The details of this legislation are yet to be made public.

Since vaccines have been rolled out in New Zealand, businesses falling outside of the mandated sectors have been required to undertake risk assessments to decide whether or not to impose compulsory vaccines on staff. The government has also signalled that there'll continue to be certain businesses in a secondary category, under the new legislative framework yet to be finalised, where there will remain an option to choose whether to make vaccines compulsory. These businesses are required to undertake the relevant risk assessment and health and safety assessments in relation to COVID 19 infection and transmission.

''At the moment, clients are asking us for assistance with carrying out their risk assessments and determining health and safety requirements – especially when it comes to justifying mandates," added Warren. "At the moment, most businesses aren't covered by a mandate, they have to make their own decision by making their own assessment. We're giving guidance on consulting and engaging with staff to manage that process- looking at putting in place an appropriate policy and assessing how they engage their suppliers, contractors and customers around those types of policies."
Mandate's impact on employee morale
Warren describes a myriad of evolving issues being generated by vaccine mandates for businesses, with employee relations being one of the most pressing.
"The first hurdle which many employers and businesses are tackling is the extent to which mandates will impact relationships with employees and cohesion within the workforce," Warren told HRD.
Other issues being raised include potential employee claims, human rights breaches, health and safety aspects, questions around compliance with public health guidance, customer expectation, expectations and demands of clients and suppliers, and communicating intentions in a way that doesn't offend people. Privacy issues have also been raised as a concern.
"Businesses are focused on how they deal with the information they need to gather in terms of communicating vaccination status to others," added Warren. "Or using that information to determine how best to run the business because there is obviously a lot of concern around privacy."
Staff objections and termination
If mandated employees refuse to be vaccinated, the government announced that the new legislation would require a four-week paid notice period.
"Employers will have to look at options such as redeployment or alternative duties before you would move to termination," added Warren. "We are yet to see the legislation, however the suggestion from the government's announcement is there'll be a particular termination process or requirement when the mandate is imposed.''

With staff communication issues being a primary concern for businesses, a key concern being raised by Warren's clients is how to deal with employees who do not wish to be vaccinated and what impact that would bring upon their business and those staff members.
COVID-19 screening and testing
''At the moment the movement on testing is not as advanced," revealed Warren. "Vaccination seems to be the key focus."
However, this isn't the case in all sectors. Within the legislation regarding the current vaccine mandate across education, health and disability and correctional workforce public service sectors, testing is required weekly until the employee is fully vaccinated.
"We have not yet seen testing operated by businesses and employers as a way to deal with or manage COVID-19 risks, although it's a suggestion that that might be something that is looked at or offered more broadly going forward."