New Zealand's most significant reform of workplace health and safety law in 20 years has been announced but questions still remain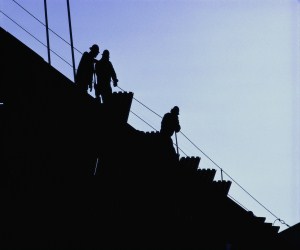 Labour Minister Simon Bridges last week announced New Zealand's most significant reform of workplace health and safety in 20 years, and it seems employees and employers are, for now, happy.
Prompted by workplace tragedies, including the 2010 Pike River mine disaster, Bridges said the new laws are the legacy owed to families affected by workplace casualties.
"The significant overhaul that has been proposed is welcome," said Steve Wragg, senior associate at Kensington Swan.
"The existing law has been difficult for businesses and individuals to understand and has created a lot of uncertainty for stakeholders about what each of them has to do to discharge their obligations."
Blair Scotland, Principal, Dundas Street Employment Lawyers added: "A lot of people are saying it's about time – employer and employee groups are both welcoming it – it's a rare occasion where everyone's on the same page."
Some of the proposed changes will alter the language used, said Wragg, but it is not clear what difference this will make to enforcement action.
"The Government's response mentions the reforms will provide clear, consistent guidelines and information for business. It will be very interesting to see the detail of those as this is likely to be the key to fostering the change in workplace health and safety culture," he added.
Scotland said another major change is that health and safety will need to become part of a company's governance.
"People in the board room didn't have to worry about it [health and safety] in the past, now the director and boards will have to take an interest in it."
Wragg's concerns centre on how WorkSafe will be about to educate companies while also acting as an enforcer.
"The Government has indicated the new regulator, WorkSafe, will have a greater role in educating, guiding and coordinating implementation across the system. However, it is difficult to see how this can operate smoothly while WorkSafe retains its other investigation and enforcement roles," said Wragg.