The 90 day trail period has been catching out a slew of employers at the Employment Relations Authority of late – so where are employers going wrong and how can the issue be remedied.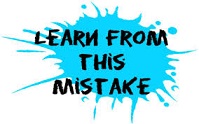 Employers have been caught out when using the 90 day trail period in justifying dismissals with the
Employment Relations Authority
ruling in several recent cases it was unlawful.
So what are some of the most common mistakes in drafting or implementing a trial period clause the ERA is seeing?
The employee was not given a written agreement before commencing employment – the failure to have a signed employment agreement containing the 90 day trail period means the employee is employed as permanent staff;
The employee has never been given a written employment agreement;
The employer did not attempt to get the employee to sign the employment agreement prior to the employment commencing or within a short period of time from the employment commencing;
The employee had worked for the employer previously;
The wording in the written employment agreement does not meet the requirements of section 67A of the Employment Relations Act 2000.
Karen Radich, barrister with Clifton Chambers, advises that for a trial period clause to be valid it must adhere to the following rules:
The trial period must be in writing and be contained in the employment agreement – s67A(2)
The trial period clause must state, or be to the effect that (s67A(2)):

the employee is to serve a trial period for a period not exceeding 90 days
during that period the employer may dismiss the employee
if the employee is dismissed during the trial period, the employee is not entitled to bring a personal grievance or other legal proceedings in respect of the dismissal.

The employee must not have been previously employed by the employer, so the trial period clause needs to be provided to a prospective employee as part of the initial offer of employment – s67A(3)
The employer must give the employee a copy of the intended agreement – s63A(2)(a)
The employer must advise the employee that he or she is entitled to seek independent advice – s63A(2)(b)
The employee must be given a reasonable opportunity to seek advice about the terms of the offer of employment – s63A(2)(c).