A man who was fired after it was discovered he lied about his past convictions has been awarded $6750 compensation for unfair dismissal. What can HR learn from the case about handling pre-employment misrepresentations?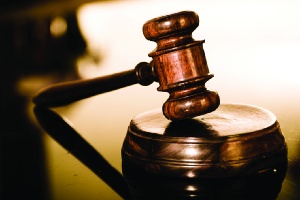 A Christchurch man, who was dismissed for lying on a job application about serious criminal convictions, has been awarded $6750 in compensation and 75% of three months' wages by the
Employment Relations Authority
.
The ERA ruled that the company – which has name suppression along with the former employee – had not given the employee an opportunity to respond to their concerns. So what can HR learn from the case
Mr A v B Limited
?
The case
The man had worked for the company from 2000 until April last year, when it was discovered he had lied on a job application for a new role within the company in 2007 about his convictions. He was dismissed after the discovery for providing "untrue and incorrect" information on the application for failing to declare two serious criminal convictions in the early 1990s of which he served two separate terms of imprisonment.
Following an investigation a manager, in a letter confirming the dismissal, said the company wouldn't have offered him the job had it known about the nature of the convictions which was greatly at odds with the values and culture of the company.
The man had told the company during the investigation Work and Income had advised him not to disclose his convictions as they were from more than seven years prior.
Rebecca Rendle, a senior associate at law firm
Simpson Grierson
, told
HRM
there were several reasons why the ERA found the dismissal unjustified including the authority did not consider that a fair and reasonable employer could have considered that the man's historical offending to have an impact or a potential impact on the company; the company did not undertake a criminal record check and the man's employment was not conditional on any subsequently discovered false information given by him; the convictions were discovered after satisfactory service since 2000 and the ERA was not convinced that if he had disclosed his offending in 2007 he would not have been appointed to the position.
Lessons for employers
Rendle explained that a common response from employees in situations such as this is that he or she believed that they were entitled to conceal convictions under the Criminal Records (Clean Slate) Act 2004 (Clean Slate Act).
Under the Clean Slate Act it is an offence to require an individual to disclose convictions that they are entitled to conceal, therefore application forms or interview questions should indicate that the employee is not required to disclose convictions they are entitled to conceal. However, it is also important to be clear that it is the candidate's responsibility to determine whether or not they are eligible.
"Providing a copy of the brochure available from the Ministry of Justice, or a link to the website and/or advising him or her to seek legal advice if they have had previous convictions, are prudent steps to take," Rendle advised. "An employee who has previously been sentenced to imprisonment is not entitled to conceal any convictions so this could be specified in the recruitment material, as well as a statement that, just because convictions are more than seven years old, this does not automatically mean that a candidate is eligible and therefore they must carefully check the information provided before they answer the question."
Rendle advised that if previous convictions may impact on a candidate's suitability for a role then it's advisable to seek their written consent to a Criminal and Traffic History report from the Ministry of Justice and to obtain it before the employee commences work.
As a criminal background check can take up to 20 working days some employers may allow an employee to being work. However, in these situations, Rendle recommends employers should emphasise to candidates representations of their past criminal and traffic history are material to the decision as to whether or not to offer employment and if they are not entirely satisfied with the criminal background check, employment may be terminated. Additionally, employers should explain that ongoing employment is conditional on the truth of the employee's pre-employment representations and set out that employment may be terminated if any representations are later discovered to be incomplete or untrue.
By following these steps an employee's ability to credibly argue later that they genuinely believed they were covered by the Clean Slate Act will be limited Rendle said.
While in this case the company did not seek to rely on the Contractual Remedies Act 1979 to cancel the man's employment agreement (rather focusing on his dishonesty), organisations wishing to cancel a contract for misrepresentations under the Act must show:
A party has been induced to enter into an agreement by a misrepresentation, whether innocent or fraudulent by the other party; and
The parties have expressly or impliedly agreed that the truth of the representation is essential.
Hence why the above steps will be vital if an employer's case was to succeed.