Manager to appeal ruling, file complaint against ERA member for acting 'biased, racist'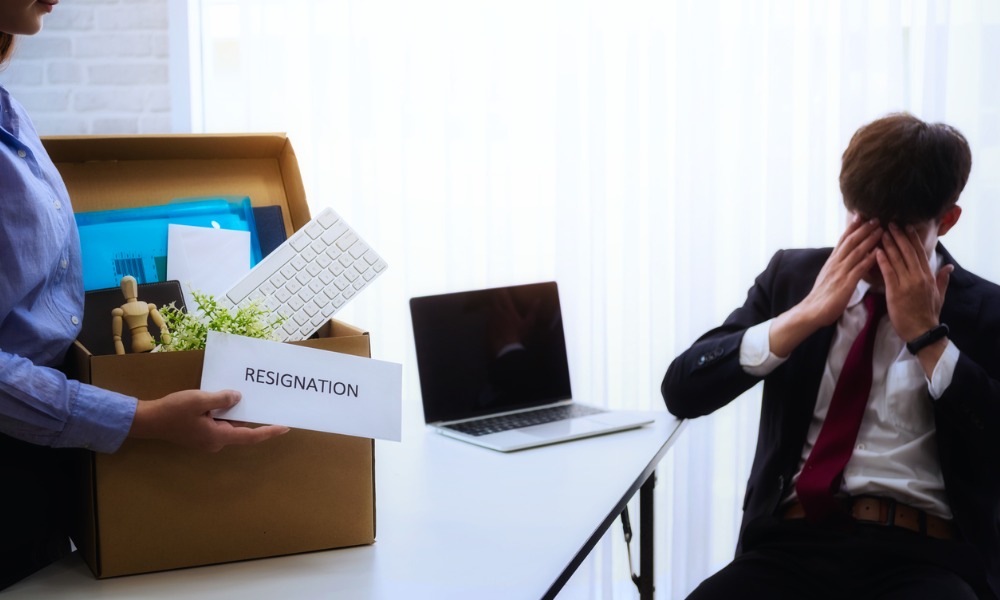 A high-end resort in New Zealand has to pay a fourth employee remedies after the Employment Relations Authority (ERA) found that said staff member was unlawfully dismissed.
The ERA ruled that housekeeper Iva Grant was unjustifiably dismissed by her employer, the Carrington Resort, which is already under pressure to pay three other employees that it also unfairly terminated.
Grant was employed by the resort in October 2019 as a casual employee, before she entered another employment agreement with its subsidiary company, Carrington Holiday Park in November 2020.
She eventually returned to the resort in December 2021 - without an employment agreement - until her termination in May 2022.
Grant's dismissal
Prior to Grant's termination, she was approached by resort manager William Tan who questioned her about the time it took to clean the house.
She said Tan was "creeping about," after he examined a house at the resort without making his presence known to her.
Later, Grant was told that Tan held back her pay that was due later that week to allow for a time check on Grant's cleaning on another house.
Grant, who felt "singled out and wrongly accused of falsifying [her] timesheet," said she was disturbed by the situation and refused to return to work until a meeting between her and Tan was arranged.
According to Grant, she was happy to meet Tan and discuss his timekeeping concerns, but he refused the meeting.
Grant and her partner Hugh Cotter later asked to Tan to speak in person, who asked them both to leave saying he had no time for them.
After the meeting, which the ERA heard involved a "heated exchange of words… over several minutes," Tan prepared a four-line dismissal letter advising her that she was terminated with one day's pay in lieu of notice. The letter did not contain the reason why she's getting sacked.
Trespass Notice
Tan also signed a Trespass Notice addressed to Grant, warning her to stay off Carrington Estate and Whatuwhiwhi Top 10 Holiday Park indefinitely. Breaching the notice would entail a fine up to $1,000 or imprisonment for up to three months, the ERA heard.
According to Grant, she learned about the dismissal and trespass notice from a colleague after Tan had the letters delivered to the wrong address, which belonged to another Carrington employee.
Since the documents were not personally served to her, Grant still reported to work the following day, where she received them in person from the housekeeping manager. The day after, she also received from two Carrington Resort employees the documents in her home.
Carrington's delayed response
Carrington is mandated by the Employment Relations Authority Regulations 2000 to reply within 14 days - which set the deadline to the end of July 2022.
The respondents of the case, however, did not reply until March 2023, where they maintained they were fair and reasonable employers. They also claimed they were compliant with their employment agreements and the applicable legislation.
According to their response, Grant was terminated over her "dishonesty and patterned notorious, aggressive behaviour towards the management over time."
They also attributed the dismissal to Grant and Cotter's move to approach Tan, which they framed as "storming into the office" of Tan, who was "threatened by violence."
ERA's ruling
The ERA ruled in favour of Grant, which it determined was a "part-time permanent employee" while employed under the Carrington Resort and Carrington Holiday Park, with her dismissal cannot be justified under a casual employment agreement.
"Had she been a casual employee, the period of engagement would have been for at least a period of four days … and her termination on Wednesday 18 May would have been a dismissal before the period of employment had ended," the ERA said in its decision.
The "heated" exchange between Grant and Tan is also a "long way off threatening violence," according to the court.
"Ms. Grant's summary dismissal was out of all proportion and was disconnected to anything that happened at the Wednesday meeting," the court said.
"The decision seems more to have been based on some personal antipathy towards Ms Grant, arising from a view of her as 'threatening' through such conduct as 'using her title of being one of the local marae's representatives to weigh in as a vocal person.'"
Carrington Resort is now ordered to pay Grant $29,000 for compensation, $9,123.83 for lost wages, $1,828.73 for annual holiday pay, and a penalty of $1,500.
Carrington Holiday Park is also ordered to pay Grant $1,443.60 for annual holiday pay, as well as penalty of $1,500.
Tan is also ordered to pay Grant a penalty of $1,000.
The three respondents are also ordered to pay the ERA for payment to a Crown Bank Account. The resort and holiday park are mandated to pay $2,500 each, while Tan is ordered to pay $1,000.
Grant's win adds to her employer's growing remedies owed to former employees, who the ERA also ruled were unjustifiably dismissed, the New Zealand Herald reported.
Tan, however, told NZME that they will be appealing to the Employment Court.
"We will also file a complaint against the ERA member who had acted completely biased and racist against the company and ignored our evidence and submissions," Tan said as quoted by NZME.
"It's a disgrace to the justice system and his action put the profession into disrepute."
The New Zealand Herald reported that the Inland Revenue has applied to the High Court to liquidate Carrington Estate Jade LP, Carrington Winery Jade LP, and Carrington Resort Jade LP for outstanding debts to the Inland Revenue Department.