'We may begin to see wage bargaining become more complicated'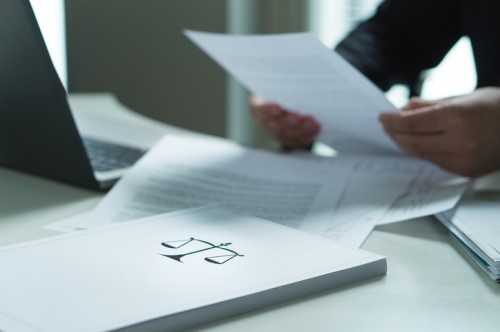 The NZ Government has passed its flagship workplace legislation - the Employment Relations Amendment Bill.
Many employers are nervous about the changes, especially that the new obligations will make it considerably harder on businesses to be compliant, according to Employsure's senior employment relations adviser, Sophie Shieff.
In particular, one frustration will be the potential confusion for businesses that have existing employees under old agreements and new hires with agreements that reflect the changes introduced.
"That's potentially going to get messy for many employers to manage and understand, with new frameworks and old frameworks to apply," said Shieff.
Moreover, the Employment Relations Amendment Bill initiates greater compliance responsibility for employers.
The result is less bargaining powers of employers and employees, and greater union powers in setting out the conditions and terms of employment.
"We may begin to see wage bargaining become more complicated. The requirement to bargain over job comparisons means more regulation and compliance for businesses," she said.
"Thousands of small and large businesses concerned at the disruption the legislation will cause – particularly now ahead of Christmas."
The Bill is set to receive Royal Assent in the coming days, and certain changes will come into effect immediately afterwards. A range of other changes will become effective on 6 May 2019.
Rest and meal breaks
Employers must now offer set meal breaks, with specific rules in terms of payment, length and timing.
These provisions will depend on how long the employee is working. While it may be possible for an employer and employee to agree to change when the breaks happen, they cannot agree to a shorter break length.
There is only a very minor exception to these rules for essential services, so the majority of businesses will have to comply.
Shieff added that it is more important than ever to have a well-drafted employment agreement and breaks policy.
"Existing agreements and policies will likely need amending to make sure the business is compliant."
Restriction of the 90-day trial to small/medium enterprises
The 90-day trial period affecting the hiring and termination of new employees will now only apply to businesses that employ 19 or fewer employees.
According to Shieff, employers need to have a clear plan around hiring new employees and how to use the 90-day trial period legally.
"If you no longer have access to a 90-day trial period then you need to have strong policies in place for managing difficult employees."
Union rights to access a workplace
Union representatives will be able to enter a workplace without obtaining consent in certain circumstances (if there is currently a collective agreement or there is bargaining for a collective agreement).
In addition, an employee who is a union delegate can now access reasonable paid time to conduct union business at work.
Shieff said that to protect against the strict penalties for breaching union rights, it is important that business owners know when they can impose conditions upon a union representative's right to enter a workplace and what rules apply for paid time off for union members.
Collective agreements and collective bargaining
Changes outlined in the Employment Relations Amendment Bill will give unions more power in the collective bargaining process. Another amendment allows a union to tell an employer what they must provide to prospective employees.
In one concession to employers, they can bargain with unions alone on the basis of genuine reasons (one potential example being another employer being in a different region).
In addition, if there is a collective agreement in place, any new non-union employees must be employed on the same terms and conditions of the collective agreement for their first 30 days of employment.
"There are strict penalties for not complying with these rules, therefore it is essential that business owners can feel confident in the collective bargaining process and make sure they are employing new employees on the correct terms," said Shieff.
Vulnerable workers
The exemption allowing employers with 19 or fewer employees to choose not to take on existing employees if they win a contract has been removed. Under the new Employment Relations Amendment Bill, all businesses that take over a contract that involves "vulnerable" employees will have to employ the people currently doing the work on the same terms and conditions.
According to Shieff, this will have a big effect on small businesses and will likely result in a number of redundancy processes.
"As always, to avoid significant costs, having a clear strategy and knowing the rules will be essential."
Remedies
If an employee is successful in a personal grievance, they must be reinstated if they want to be unless the Employment Relations Authority thinks it is not practical to do so.