A case in which a worker was awarded more than $100K serves as a reminder to employers to make sure they are fulfilling their fundamental obligations.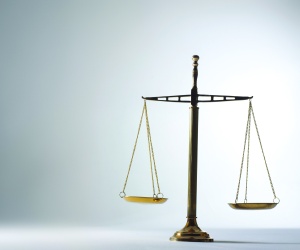 An Australian company has been ordered to pay a Kiwi worker more than $100,000 by the
Employment Relations Authority
, after it was found to have committed multiple breaches of the employment agreement.
The ERA found that Forte Alpha Operations failed to pay employee Richard Newall's salary on time and in full, did not pay him salary arrears, KiwiSaver contributions, PAYE to the Inland Revenue Department or his holiday pay when he was dismissed.
Newall was offered a job by Forte Alpha director Steven Prestage in April 2013, working as a client specialist and providing IT support and services.
He told the authority that his salary was never paid on time and wasn't paid in full and when he emailed Prestage in October saying that he would resign if the arrears were not paid, he received no response and was locked out of Forte Alpha's IT system.
The company claimed it was not liable for any breaches because it did not sign Newall's employment agreement.
Prestage claimed to have sent Newall an email saying the company would prefer to have "an ad hoc relationship" with him.
"We will pay you what we can when we can. I hope that you understand our position," it said.
Newall denied having seen the email and said he would never have agreed to work on that basis.
The authority found that Newall was unjustifiably dismissed and Forte Alpha was liable.
"It flies in the face of logic or wisdom that Mr Newall, as the sole income earner in his family, would continue working full time for an overseas company which would only pay whatever it elected whenever it decided to," ERA member Rachel Larmer said.
Forte Alpha was ordered to pay $50,000 of salary arrears, $6000 in annual holiday pay, $8000 in distress compensation, a $30,000 penalty and other costs.
Jennifer Mills, partner at Minter Ellison Rudd Watts Lawyers, said that although the case should serve as a warning for Australian employers, they should not be too alarmed by the decision or the significant sum awarded, because the circumstances were "fairly exceptional".
She said the company had failed in fundamental respects to adhere to its obligations to Newall.
"In New Zealand, it is possible to be penalised for breaching an employee's employment agreement and/or breaching an employer's obligation of good faith towards an employee. Penalties are reserved for employers that engage in deliberate, serious and sustained breaches of their obligation of good faith."
Key takeaways for overseas employers operating in New Zealand:
As with any contract, an employment agreement is a binding document, and a failure to comply with the agreement may be acted on by the employee
If an employer misleads an employee or breaches their duties to an employee in a deliberate and ongoing manner, they may be subject to penalties in addition to compensating the employee for their actions
It is up to an employer to keep accurate records, including wage payment records and retaining a signed employment agreement