Worker refused to back down when abused by angry customers, despite his boss' demand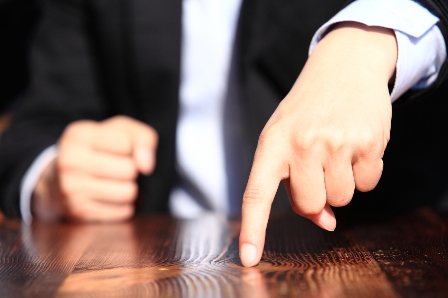 A parking warden who had claimed he was unjustifiably dismissed lost his case against his former employer and was ordered by the
Employment Relations Authority
to pay $11,500 in legal costs.
Yoon Cheol Hong, an employee of Auckland Transport since 2012, was dismissed earlier this year after going against instructions in dealing with abusive members of the public, reported the NZ Herald.
At a seminar for parking officers in January, Hong said he had told people on the street to stop swearing at him because it was against the law - or else he would charge them for the offence.
Parking compliance manager Rick Bidgood told the ERA that Hong had said: "That language is against the Human Rights Act. No one can speak to me in such a manner and I will not tolerate it and as a person I have every right to respond. It is my right. This is mental abuse."
The ERA determined Hong had not been unjustifiably advantaged by his dismissal because he had referred to "trigger points" that meant he "would not back down" and that he "would respond."
But Hong insisted he had actually said: "What about responding by saying, 'do not use offensive language in public place'?''
The $11,500 awarded to AT was for the legal costs it had occurred as a result of the dispute, even as its actual cost was at $55,000.
AT had sought $35,000 but the ERA determined Hong would not be able to pay the amount.
Prior to ERA's investigation, AT offered a settlement with Hong – first $12,500 and then $15,000 – but he declined.
Hong also lost an application for interim reinstatement while the probe was pending.
He now claims he has less than $50 in his bank account because he had withdrawn all his Kiwisaver funds. He and his wife lived on her income as a home carer and his job-seeker weekly benefit of $113.
The ERA added that Hong, who has a law degree from the University of Auckland, was probably more well-informed than most about his risks of a costs award should he lose his case.
Related stories:
TV network sacks VP over mass shooting remarks
Would you make this termination mistake?