Flight attendant forced to hand over Facebook and bank details to prove she was legitimately using her sick leave wins case against national carrier.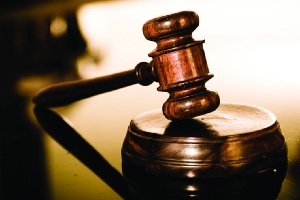 An Air New Zealand flight attendant who was forced to give bosses access to her Facebook pages for an employment investigation has won her battle against the airline.
Gina Kensington was sacked from her job as a long haul flight attendant when she defied her manager's instructions earlier this year and took leave to care for her ill sister.
She denied she misused sick leave and took her complaint to the Employment Relations Authority who have ruled she was unjustifiably dismissed.
The decision outlines that in March, Kensington took domestic leave to help care for her unwell sister who had a new-born baby. Her bosses told her she was ineligible to have the day off and questioned whether it was legitimate.
After the day off she was asked to attend a formal disciplinary hearing and was asked to produce her Facebook and bank details for the time period concerned. She refused but was later ordered to hand the details over by the ERA who said they would provide "substantially helpful" evidence.
Following further action Kensington was dismissed on May 10.
In its determination of the dismissal the ERA found that there was a full and fair investigation into Kensington's actions but that a "fair and reasonable employer could not have concluded Ms Kensington was untruthful about her sister being sick". It ruled her firing as unjustifiable.