Unions have issued three full-day strike notices for 21, 22, and 23 December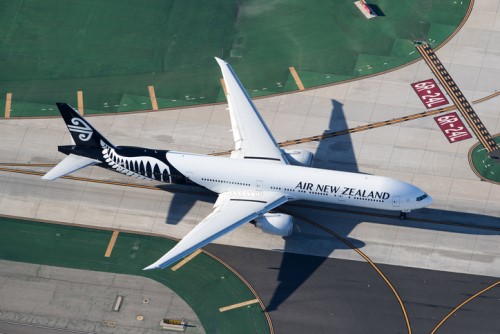 Unions representing Air New Zealand Engineering and Logistics workers have issued three full-day strike notices for 21, 22, and 23 December.
Air New Zealand continues to negotiate with aircraft maintenance workers and have now entered a third day of negotiation with unions Aviation and Marine Engineers Association (AMEA) and E tū.
Union members voted overwhelmingly in favour of industrial action last week in response to the company's "low offer and requests for cuts to sick leave and overtime".
E tū and the AMEA remain in mediation with the company. On Monday, union delegates and officials worked with the company late into the night to try and reach an agreement.
The E tū added that they are "committed to this process" and to reaching a deal that meets the interests of both our members and the travelling public.
Head of Aviation at E tū, Savage, said the decision to issue strike notices was "not taken lightly".
Event though the bargaining team is trying hard to get a workable offer, the union members are "steadfast in their commitment to taking industrial action if necessary".
"We will keep on talking about possible solutions."
The unions have now served two tranches of strike notices covering 21, 22 and 23 December.
Air New Zealand general manager customer experience, Anita Hawthorne, said the airline will do all it can to get customers where they need to be this Christmas.
"We know customers are very concerned about their travel plans at this important time of the year and unfortunately we are not in a position to provide certainty at this time," said Hawthorne.
"We would like to reassure customers that we remain committed to mediation with unions and we are still hopeful of reaching a resolution which sees strike action averted.
"We are working on contingency plans to keep our flights moving the best we can if, as a worst-case scenario, strike action should go ahead – unfortunately some disruption would be inevitable though."
At this time, no flight delays or cancellations are in place for the days of the proposed strikes and normal fare conditions remain. Moreover, customers are advised to sign up to Air New
Zealand travel alerts and ensure their contact information is in their booking to receive latest flight information.