Employers are being reminded they must act in good faith and follow a fair procedure when terminating an employee on medical grounds following a recent case.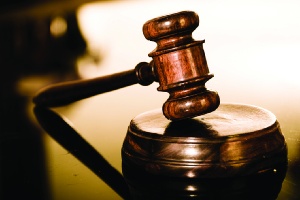 Always act in good faith and follow a fair procedure – that's the key lesson for HR from a recent
Employment Relations Authority
ruling on a case of a worker sacked on medical grounds.
The ERA ruled that shepherd Henry Cooper was unjustifiably dismissed by Station owner John Ramsey who sacked him because he could not work while recovering from heart surgery.
Cooper began working at the North Canterbury farm in May 2012 and had to visit his doctor every few months for a heart condition.
On December 8, 2012, Cooper experienced chest pains and was airlifted to Christchurch Hospital, where he had heart surgery. He spent a month recovering in hospital and was told he would need three months' rehabilitation from the time of the surgery before he could return to work.
Cooper told the ERA he repeatedly tried to talk to Ramsey about how to manage the situation, but each time was met with hostility and avoidance. He later received a letter from the general manager of the FJ Ramsey group of companies, asking for a medical certificate with a time frame for rehabilitation so a meeting could be held on what would happen next. The certificate was provided outlining the three-month rehabilitation time frame.
A meeting was never arranged and Cooper was dismissed on January 29, 2013, with seven days' notice. He was told the business could not accommodate his rehabilitation because it would put too much stress on other staff.
On the day the notice expired, Cooper visited his doctor who cleared him for light duties. He attempted to inform Ramsey and the general manager of this but was rebuffed and Cooper filed his grievance. His grievance was upheld and the ERA awarded Cooper $18,500 in lost wages and compensation.
Simon Lapthorne, Senior Associate at
Simpson Grierson
, told
HRM
while it can be justifiable to dismiss an employee on the grounds of ill health – and case law suggests that there does come a point where an employer can call fairly halt to the employment relationship – an employer must act in good faith and follow a fair procedure.
"Generally, in ill health cases this will involve consulting with the employee, obtaining medical evidence and giving consideration to alternative employment," he said.
Lapthorne explained in this case,
Cooper v FJ Ramsay Investments Limited,
the employer decided to terminate Cooper's employment based on medical evidence but without any consultation Cooper and without the employer affording him the opportunity to provide feedback, despite having previously indicated that it would meet with him. The ERA considered this to be a breach of good faith.
"On the day Mr Cooper's notice period expired (while he was still an employee) he had received a revised prognosis and had been cleared for light duties. However, when he contacted his employer it failed to consider this new information. Mr Cooper's employment agreement included a right for the company to place an employee deemed incapable of performing their normal duties in another area or position. Accordingly, the company should have considered the new medical information and discussed it with Mr Cooper," Lapthorne said. "It should also have given consideration to alternative employment and whether he could undertake modified duties. If Mr Cooper was then unable to manage light duties the employer would have had potential grounds to terminate his employment, providing it considered any up to date medical evidence and consulted with him."